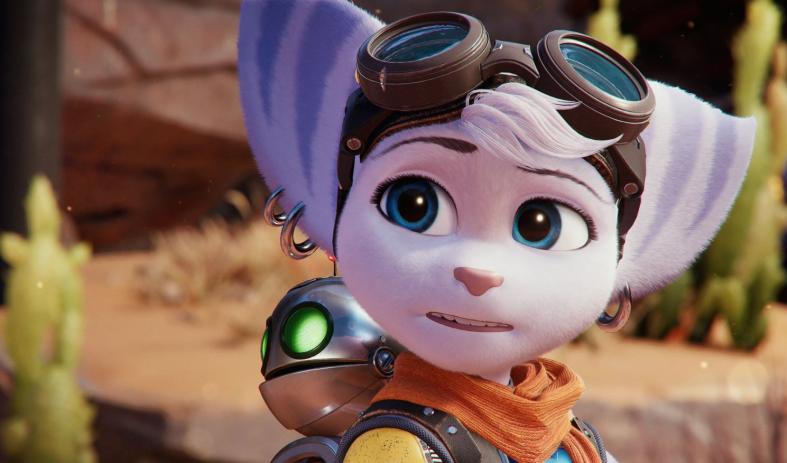 Insomniac Games' Ratchet and Clank: Rift Apart has been given the preview treatment by a number of outlets today, and suffice to say, the game seems to be shaping up rather well from the hands-off impressions garnered.
We've collected some quotes for you to have a gander at so you can see for yourself how the game is progressing as we approach release date.
First up, IGN's Jonathon Dornbush came away suitably impressed by the dynamic duo's latest outing, and noted that it's an ideal starting point for newcomers.
Something really striking about both sections of gameplay I saw came from the sheer scale of what Insomniac is pulling off. The expanse of what Ratchet can do on PS5 became clear in the State of Play, from the bustling density of Nefarious City to the meticulous detail of Ratchet's fur.

And while the franchise has been part of Insomniac's DNA for much longer, it's hard not to feel some of the impact of a couple Spider-Man games under their belt influencing the more cinematic take on the action I witnessed here.
Related Content – Sony PS5 Complete Guide – A Total Resource On PlayStation 5
Meanwhile, Game Informer's Andrew Reiner spoke about the new character, Rivet, who was glimpse during the hands-off session.
We meet Rivet on a dusty, industrial planet that looks like it has poor air quality. Here, she bounds up cliffs, battling robotic pirate forces, and eventually squares off against a Godzilla-sized robot, which actually becomes intertwined with the platforming. She dashes across falling structures, onto the robot's shoulders, and then onto a dangerous rail sequence that has cranes hastily laying tracks in front of her.

The action looks every bit as fervent and cinematic as an Uncharted game, with everything crumbling around our hero. Insomniac also takes a cue from the Spider-Man games by intertwining story sequences right into the action.
Insomniac Games will launch Ratchet and Clank: Rift Apart on PS5 on June 11, 2021.