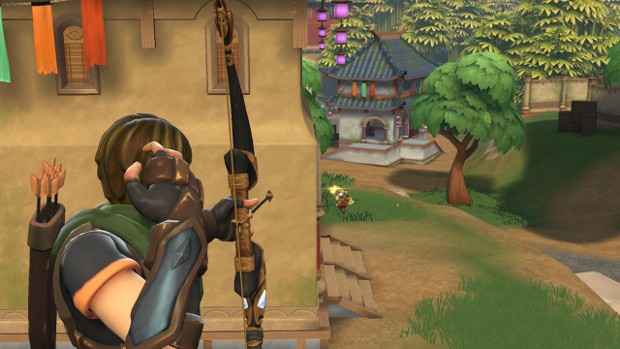 Realm Royale, the latest Battle Royale game from Hi-Rez Studios is coming to PS4 and Xbox One. To join in the fun, the closed beta is ready for sign-up, and the release date is confirmed for next week!
Set in the Paladins universe, Realm Royale is a battle royale game created by developers Hi-Rez, where players compete to be the last man standing. Up to 100 players dive into the map, collect weapons and choose from five classes.
Sign up for Realm Royale PS4 beta.
Realm Royale PS4 Release Confirmed
The game features various classes (Warrior, Mage, Hunter and Assassin) that have special abilities, passive bonuses and movement abilities. Typical of other battle royale games like PUBG and Fortnite, players get dropped on an island.
Littered around the realm are chests containing abilities, weapons and armor, as well as potions. There's also exclusive weapon drops. Tying in with Paladins, players can also use shards to craft powerful items
As the game is still in early access, we'd expect the Realm Royale PS4 and Xbox One release to be quite some time away. It's also likely it will head to Nintendo Switch after the console versions. Stay tuned for more details when we get them.
If you enjoyed this news tidbit on Realm Royale PS4, why not take a look at our best free PS4 games feature?