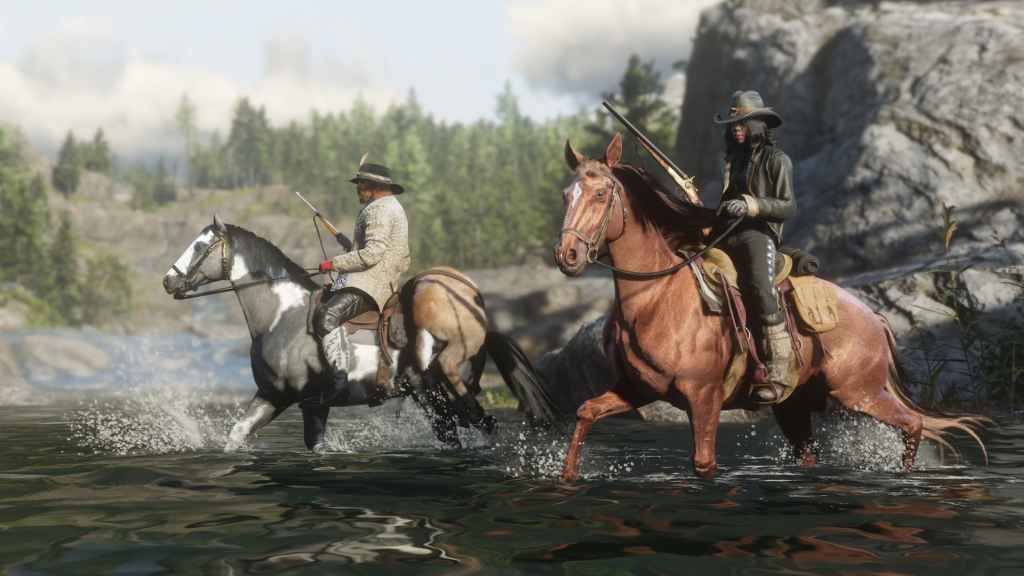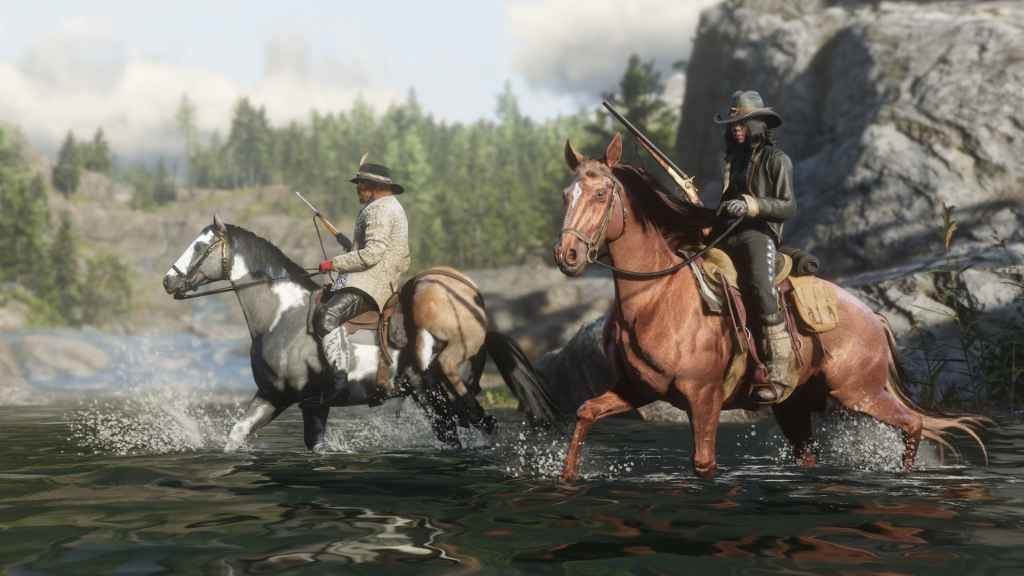 The online portion of Red Dead Redemption 2 will expand even further next week thanks to the Red Dead Online February update.
Available to download from the 26th February, the game's latest update will add a number of new free roam events, races, and Showdown modes, as well as the one we've all been waiting for: competitive fishing.
Various improvements and balance changes will also arrive as part of the update.
Red Dead Online February Update – New Modes and Events
The game's newest free roam event is called Fool's Gold and sees players compete for control of a set of gold armour described by Rockstar as "equal parts gaudy and protective".
Players earn points every time they kill the current armour bearer or whenever they successfully eliminate an opponent while wearing the suit.
Three new showdown modes – Up in Smoke, Spoils of War, and Plunder – are included as part of Red Dead Online's February update. While Target Races provide a slightly different challenge for aspiring jockeys in that they must hit specific targets from horseback as they race towards the finishing line.
In addition to the above, PS4 players will also gain early access to a second variant (Open Target Races) ahead of their counterparts on Xbox One.
Of course, interesting as these new modes sound, the most notable feature of the forthcoming update is competitive fishing.
Divided into separate categories (i.e. river, lake, swamp), players who decide to take part in these events will be given all the equipment they need to land a photo-worthy catch. That is, the appropriate bait, rod, and lure.
More importantly, they'll be protected from the more trigger-happy denizens of Red Dead Online who might otherwise see an organised fishing contest as the perfect opportunity to cause some mischief.

New Gear
Rockstar will also be releasing a bunch of new clothing options, weapons, and emotes as part of the February update.
New apparel includes the Diamondback Hat and Rutledge Vest, while the next batch of emotes features everything from greetings and reactions to taunts, offering players plenty of new ways to interact with their fellow outlaws.
Finally, both the Evans Repeater and D.D. Packenbush's unique variation on the double-barrelled longarm will be available for purchase from local gunsmiths, as well as the Wheeler and Rawson catalogue, once the update lands this coming Tuesday. Alongside the Jawbone knife which is, initially at least, exclusive to the PS4.
Head on over to the Rockstar Games website for more information on everything covered in this article.