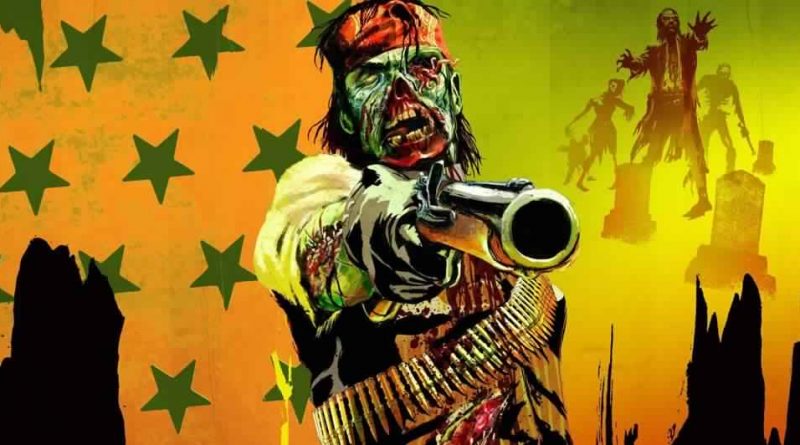 Red Dead Online players have reported clapping eyes on zombies out in the wilderness, leading to speculation that developer Rockstar Games is looking to bring back the Undead Nightmare in some capacity. Nothing official has been confirmed yet, and there's a chance that it might just be a glitch, but it's pretty exciting nonetheless.
Red Dead Online Sparks Undead Nightmare Rumours
Reddit user groats-active spotted a female zombie in the swamp, while other players have been clapping eyes on dead bodies randomly strewn around the map following the last Red Dead Online update. Having said that, some players reckon they are glitches judging by the way they behave, and instances of 'blue zombies' suggest a glitch related to the cholera outbreak.
Swamp lady might be a little more believable, though, as she was standing upright and didn't have blue skin. Plus, it's not far off from Halloween now, which would make it an ideal time for Rockstar to start planting the seeds for something undead-related in Red Dead Online.
One player reckons that the swamp zombie is nothing more than a dead body suffering from a glitch, as they were investigating the find only to be attacked by a bandit. Another player also reported the same finding, and that it behaved in oddly, again suggesting it's just a glitch and not a tease for a zombie pandemic.
Red Dead Online was released a month after the launch of Red Dead Redemption 2, and excited beta form a few months back. Rockstar has been busy keeping things ticking over with various updates, although it seems the multiplayer isn't quite as popular as GTA Online.
Hopefully Rockstar is indeed planning an Undead Nightmare-related event for Halloween, as that would be brilliant. We'll keep you updated if we hear anything.
Read our Red Dead Redemption 2 review here.
Source: Polygon