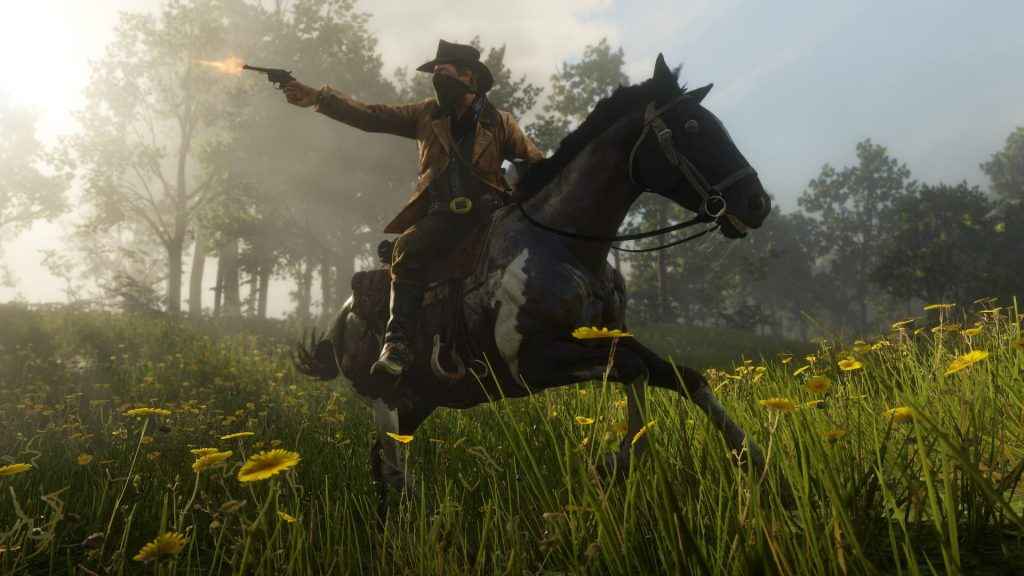 It's always nice to have a little incentive when you're forking out for a new game, and Red Dead Redemption 2 is no different. When you pick up any version of Rockstar's wild-west adventure, you can enjoy a host of impressive Red Dead Redemption 2 pre-order bonuses!
Physical Red Dead Redemption 2 Standard Edition Pre-Order Bonuses
Everyone who pre-orders a copy of the game on PS4 will receive the War Horse. This mighty steed has more stamina and courage than average horses in the game.
Additionally, an Outlaw Survival Kit containing in-game items that boost up health and Dead Eye will also be included.
Digital Red Dead Redemption 2 Standard Edition Pre-Order Bonuses
Grab the game from the PlayStation Store, and not only do you get those two items above, but also a couple of other goodies. First up, you'll get some a cool 500k in GTA cash in your pocket for GTA Online and some in-game cash for RDR2.
Red Dead Redemption 2 Special Edition Pre-Order Bonuses
As well as the incentives detailed in the physical standard edition, there's a ton of extra content with the special edition. Let's lay them out for you:
1 million in GTA Online cash
Exclusive bank robbery mission
Dappled black thoroughbred horse
Extra story mode items including the Eagle Talon Talisman and the Iguana Scale
Less damage when riding on horseback
Core stat boosts for stamina, health and dead eye cores
Earn more cash in robbery mission, hunting and selling animal caracasses
Upgrades on the gang camp of the Van Der Linde camp
Exclusive Neuvo Paraiso Gunslinger outfit
Three weapons for free from the Gunsmith – Volcanic pistol, pump-action shotgun and the Lancaster Varmint rifle.
There also a treasure map if you pre-order the physical edition.
Red Dead Redemption 2 Ultimate Edition Pre-Order Bonuses
As well as getting everything mentioned in the Special Edition, you'll also receive:
2 million to spend in GTA Online
Bonus outfits
Rank Bonuses
Black Chestnut Thoroughbred Horse
Free access to the Survivor camp theme
Visit the PlayStation Store to secure your pre-order ahead of the October 26 release date.