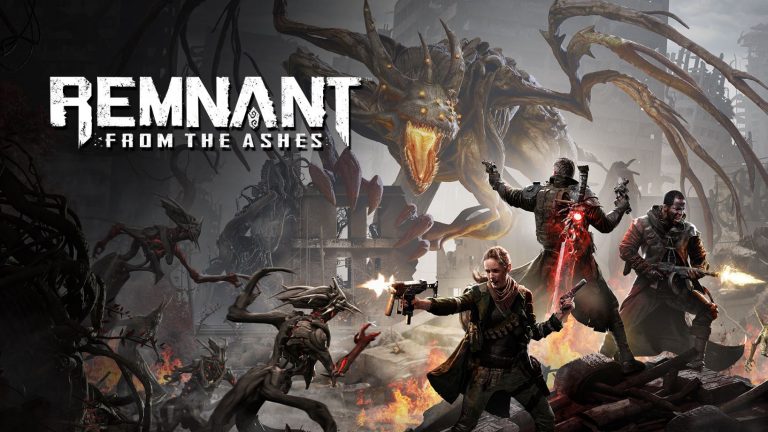 Gunfire Games has polished off a new trailer for Remnant: From The Ashes, offering a glimpse at the various gameplay mechanics featured in the game so you're able to get an idea of how to survive Remnant's brutal post-apocalyptic landscape.
New Remnant: From The Ashes Trailer
In Remnant: From the Ashes, survival is never certain as players navigate the devastated world of the post-apocalypse. As one of Earth's last remaining survivors, players embark on a dangerous journey, through a variety of mysterious realms, including lush jungles, irradiated wastelands, alien marshes, and the war-torn cities of earth.

Each world presents is own unique challenges and unusual encounters. Players will face an abundance of unforgiving and relentless enemies, as well as epic showdowns with vicious bosses. To defeat these impossible threats, players must arm themselves and fight back with a variety of unique weapons.
Check out the trailer below.
Remnant: From the Ashes is scheduled for release on August 20 for PlayStation 4, PC, and Xbox One. The game features dynamically generated environments and co-op for up to three players, although you can still tackle the action solo if you want.
The game's story sees humanity struggling to survive after the world has been thrown into chaos by a mysterious and ancient evil. In order to combat he threat, earth's survivors have harnessed the power to open portals to other dimensions in an effort to track the evil that as left humanity on its knees.
As mentioned, the game is tailor-made for co-op play, with teamwork necessary to overcome some of the game's biggest threats. As you scavenge for survival, players will acquire valuable loot and upgrade materials to construct a devastating arsenal of weapons and armor to modify to your liking.
The dynamic worlds ensure that locations change each time you visit them, with new encounters with foes, quest opportunities, and events keeping you busy. There's four worlds in total: Earth, Yaesha, Rhom, and Corsus.