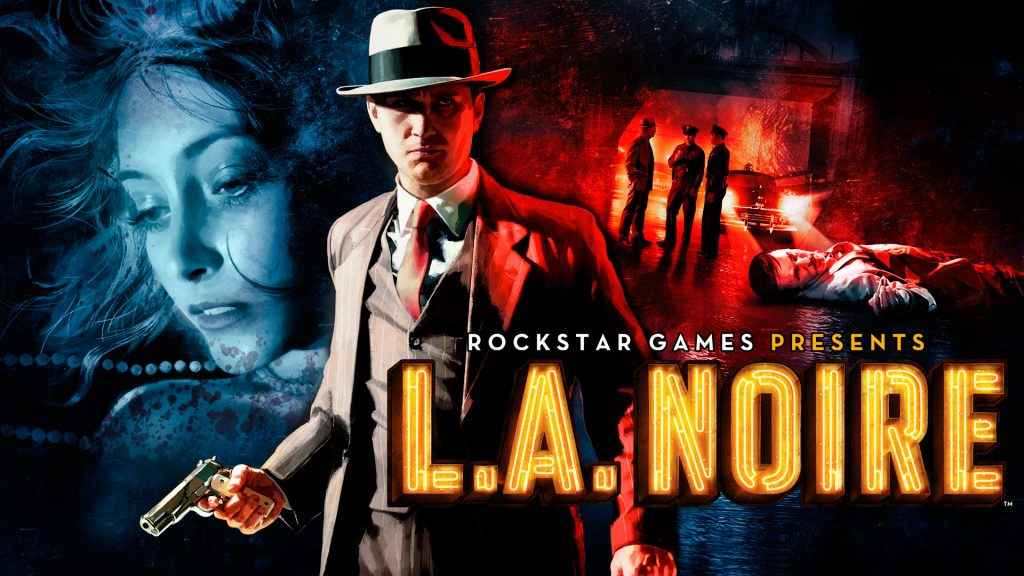 Rockstar is giving away LA Noire-inspired PS4 Pro and Xbox One consoles, as well as pimped up versions of Nintendo Switch and PC.
To coincide with the release of LA Noire, "we're giving away a series of unique, custom-made, exclusive L.A. Noire themed consoles to four lucky winners," writes Rockstar on the official site.
Rockstar PS4 Pro giveaway starts December 8
There's only one of each being giving away, and entry comes in the form of a sweepstake so anyone can win.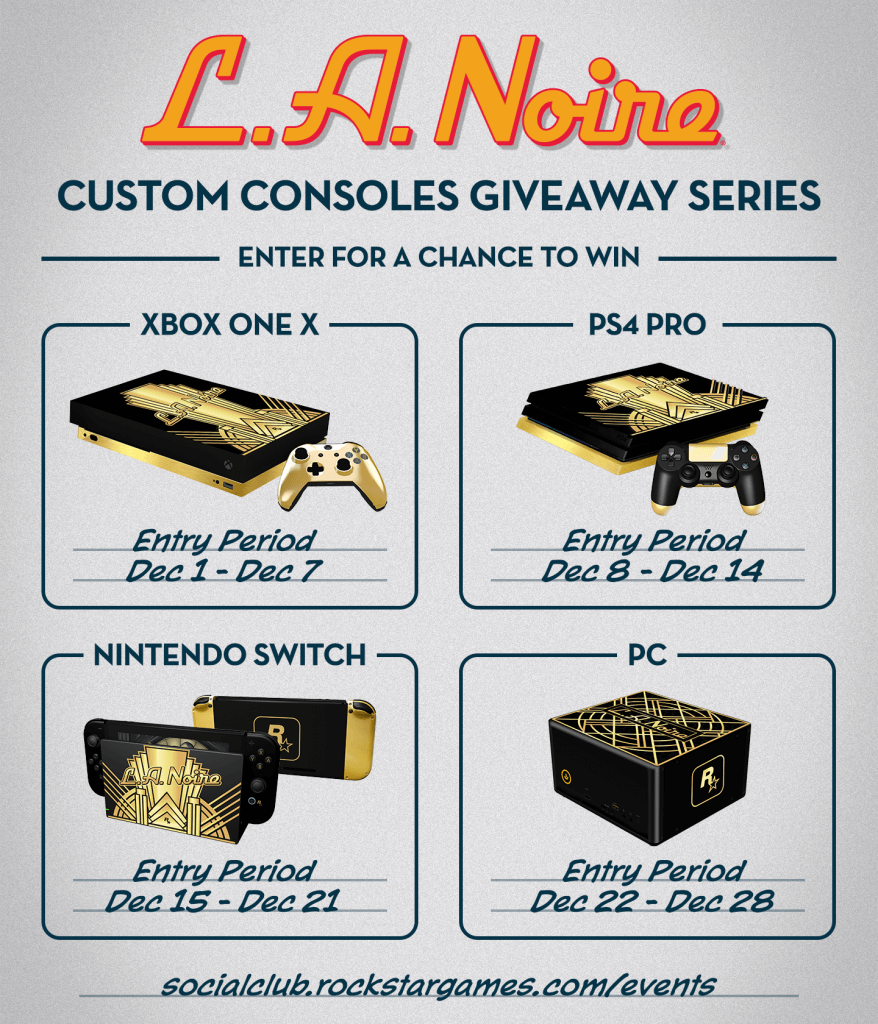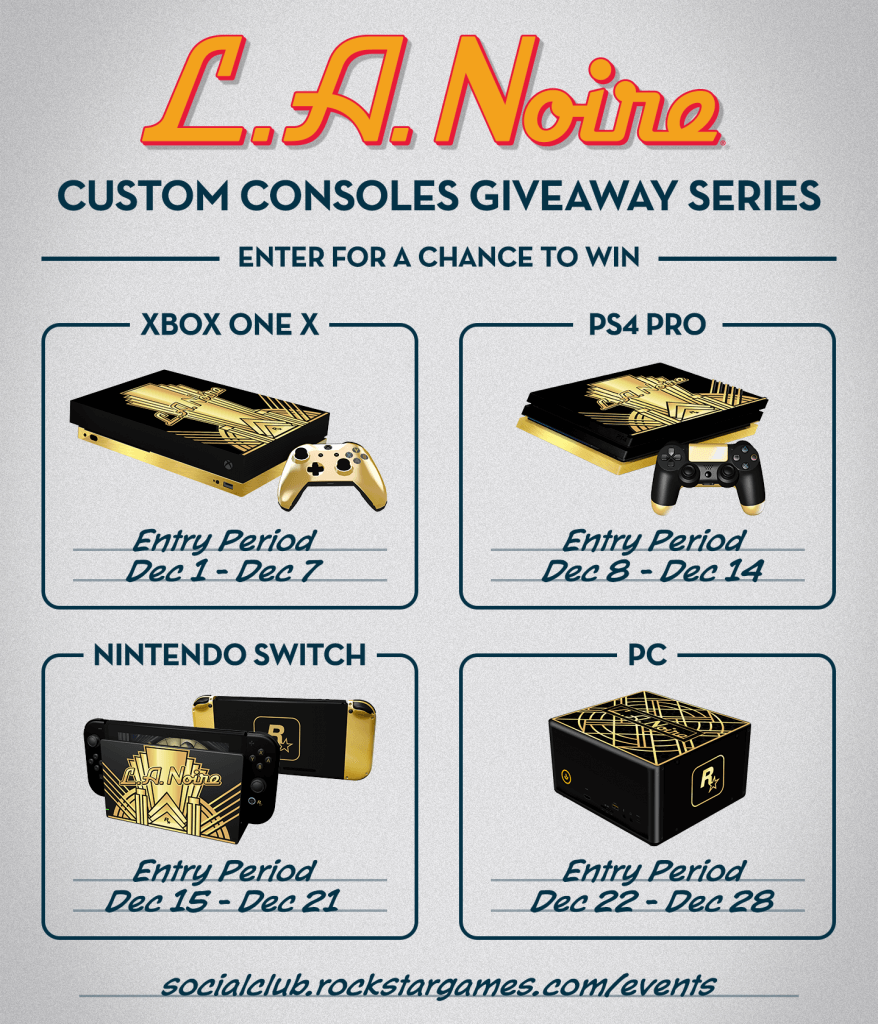 The action begins between now and December 7 with the chance to pick up the custom LA Noire Xbox One X. Between 8-14 December you can win the LA Noire PS4 Pro. The entry period to win a unique Nintendo Switch is December 15-21, and finally you can pick up a swanky new PC between December 22-28.
You'll need a Rockstar Social Club account to enter, and simply need to visit the Sweepstakes page for your chance to win.
Check the rules and terms and conditions before you enter.