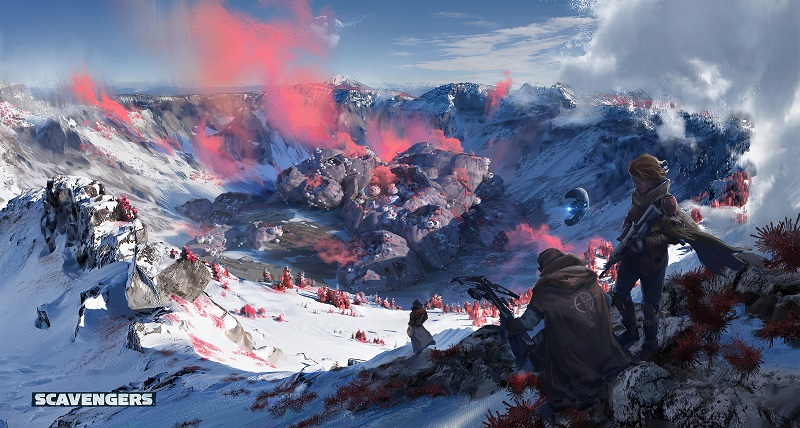 UPDATE September 17, 2021: Developer Improbable reached out to PSU to inform us that sign-ups are not in fact meant to be open just yet for PlayStation users, though at the original time of writing the links did work. We should be hearing more about the alpha soon, so stay tuned to PSU for updates.
Original Story Continues:
Scavengers released in early access in May of last year, and is currently set to stay there according to their website – but it'll also be coming to consoles, and if you've wanted to give it a go yourself but haven't got the PC to do it, you can sign up for the closed alpha on PS5 or PS4 from their website, and you can do it right now.
Scavengers is a mix of PvP and PvE online gameplay, where teams of three compete to survive against not only each other but the lethal wasteland and its inhabitants who can kill you just as easily as an enemy squad. It's a third person shooter that essentially relies on tactical survival gameplay between you and your teammates, and can make for a thrilling time.
There's no word as of yet in regards to when the closed alpha will begin, if you get a code just by signing up or if there's a limit, and when the sign ups for the closed alpha will, well, close. Key details that remain missing, but for now, make sure to head on over to their website if its something that peaks your interest.
Source – [Scavengers]