Sony Computer Entertainment Europe (SCEE) has announced that it will be releasing two new PlayStation 3 bundles in the territory to celebrate the launch of the new 80GB model.
The first bundle is scheduled to hit stores on September 10, and will contain an 80GB machine, two DualShock 3 control pads, in addition to a copy of Polyphony Digital's critically acclaimed racer, Gran Turismo 5 Prologue. The bundle will retail for approximately EUR 449.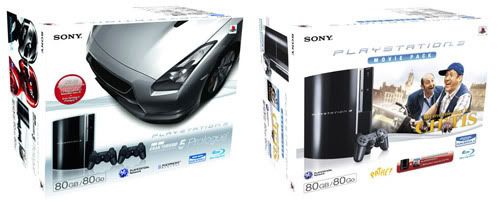 Finally, and in a move presumably targeted at the French market, the second bundle will feature a 80GB PS3, a single DualShock 3 pad, and a copy of the film Bienvenue chez les Ch'tis on Blu-ray. Known as the 'Movie Pack', you'll be able to pick this up from October 29 for EUR 399.