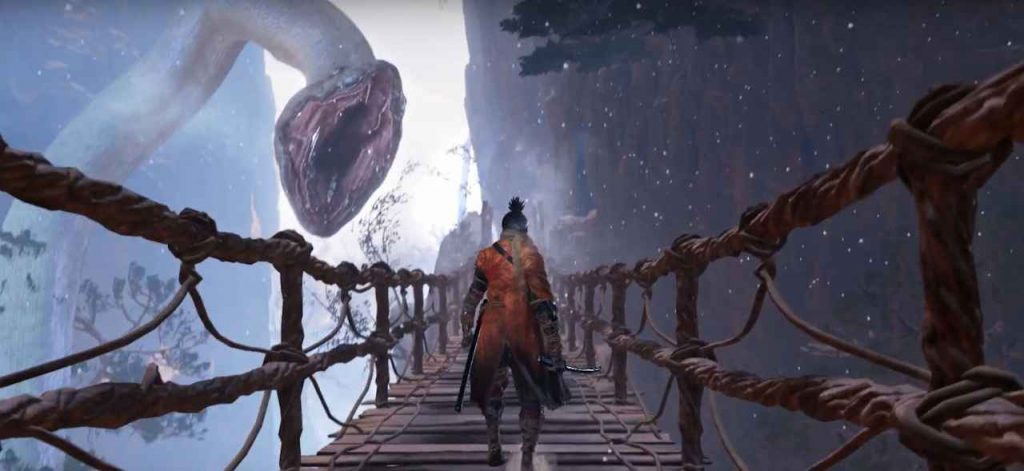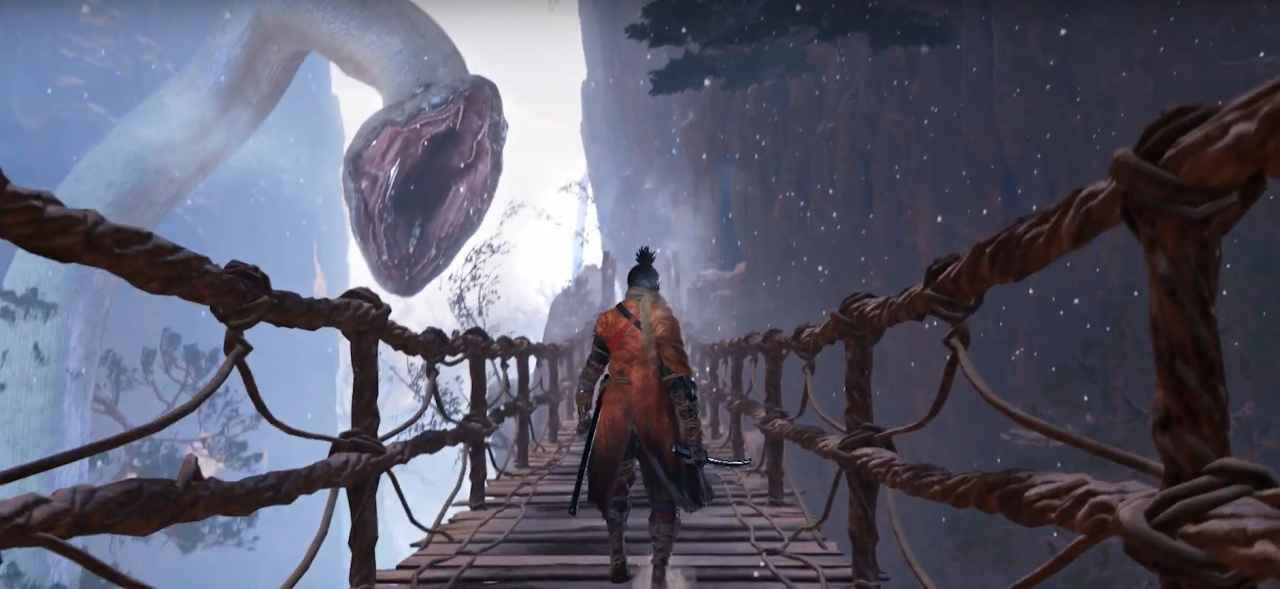 The Great Serpent is a secret boss in Sekiro: Shadows Die Twice. It can be found in Senpou Temple, Mt. Kongo after beating the Folding Screen Monkeys in the same area.
The Serpent is not your traditional boss. Therefore, this guide will show you how to get to the Serpent.
Great Serpent Boss Guide
You are going to want to have given the woman some rice and raised the kite at the start of the Temple area. You can find how to do this at the end of the Senpou Temple, Mt. Kongo Walkthrough guide.
Head to the Shugendo Idol and go to the left of the old lady who asks for rice. You want to climb the large tree and go the branch at the top. We can use the kite as the grapple point.
Head across and turn to your right. Now you are going to want to grapple along the edge three times, before landing on the platform. From here on out I recommend doing this on your own as it is a cool scene. Just, skip a paragraph in the guide after you reach the lower cliff edge over the chasm.
If you are using this guide, hop down to the ledge below and walk along the beam. Below you is the Giant Serpent, you want to lock onto it, jump, and kill it. This will get you the Fresh Serpent Viscera which is useful later on.
That covers it. Be sure to check out all of our Sekiro coverage and guides.