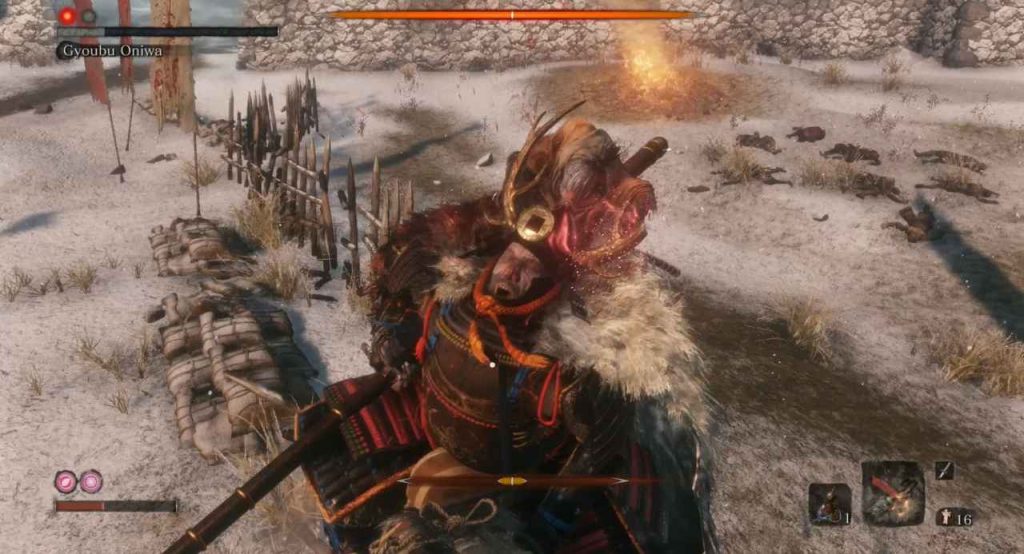 There are two possible first bosses in Sekiro: Shadows Die Twice. However, the first one you are likely to reach is Gyoubu Oniwa in the Ashina Outskirts.
He is an intimidating foe, riding in on his mighty steed. However, he actually is fairly easy to take on and shouldn't cause too much of an issue after you learn a few of his attacks.
Gyoubu Oniwa Boss Guide
The only thing you need to bring with you is the Firecracker Shinobi Prosthetic, which can be bought from any Memorial Mob shop for 500 coin. It is labelled as "Robert's Firecracker's in the shop".
The key to this boss is to stay to the right side of the horse (your left). Gyoubu will always ride to your right, so staying to your left is the best bet.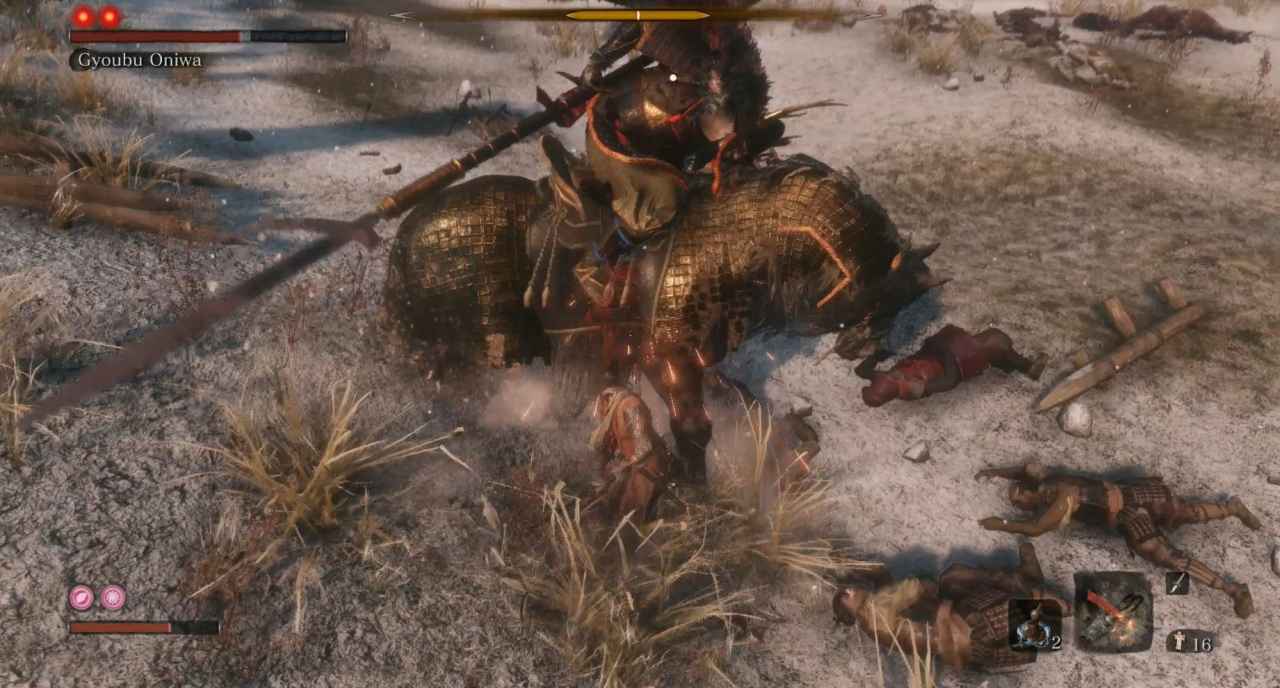 You will want to only hit him a couple of times when he is in the middle of attacking. He will use sweeps and stabs with his blade to hit you, all of which can be deflected.
Occasionally, the horse will gallop off a little bit. A green grapple marker will then appear in the distance. Hit L2 to grapple to it. Get a few hits in before preparing yourself to deflect more attacks.
Staying close to Gyoubu is important as if you are far away he will swing his blade around, dealing a bunch of posture damage to you if you deflect it.
The final thing to do is use your Firecracker Shinobi prosthetic one or twice for each of his healthbars. Using this will stun his horse and allow you to get 5-10 hits in quickly.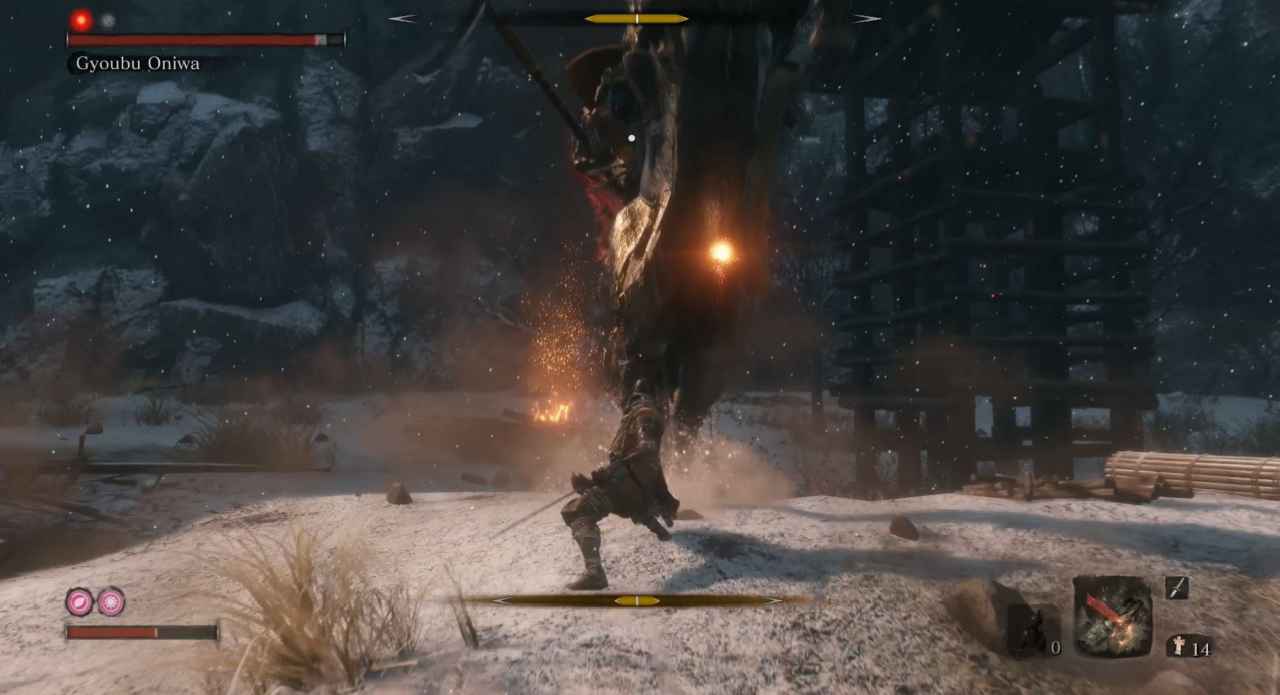 Overall, that is the strategy to beat this boss! You can check out our full guide of the Ashina Outskirts area, featuring every item and hidden secret. We will have more guides in the coming days!