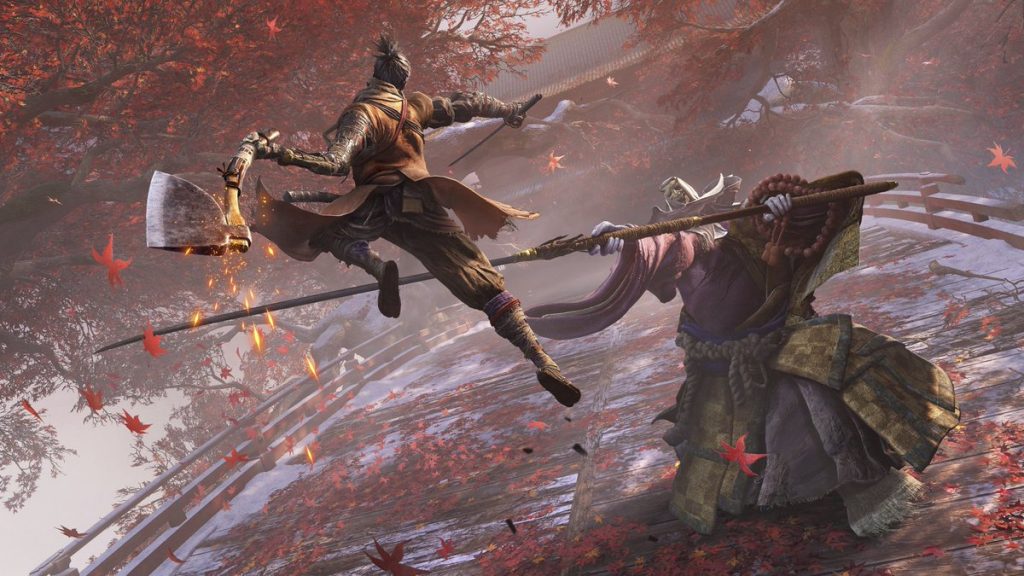 Activision has revealed that Sekiro: Shadows Die Twice will be getting a free update in October, which will add a boss rush mode, new outfits to the game, and a Remnants system which will allow players to send messages to help others on their journey.
The new update was detailed on the Activision blog and is set to arrive on October 29, 2020, and will be free for all players of the game.
Reflections of Strength allow you to take on previously defeated bosses. However, the Gauntlets of Strength are the long-awaited boss rush modes which many have been clamouring for in a FromSoftware game for a while. If you die at any point in the Gauntlet you will have to start from the beginning.
Sculptor's Idols will also now allow you to change into different outfits. One is unlocked from beating the game, whilst the other two come from succeeding in the Gauntlets.
Finally, Remnants record 30 seconds of a players actions and can be uploaded to the game and sent with a message to help out struggling players. If someone watches your Remnant you will get a free heal.
This update was a bit of a surprise, especially as we will be a year and a half removed from when Sekiro released once this update comes out, but these are some great additions and a boss rush mode is something we have wanted for in the game for a long time.
The free Sekiro: Shadows Die Twice update will arrive on PS4 on October 29, 2020.
Source – [Activision]