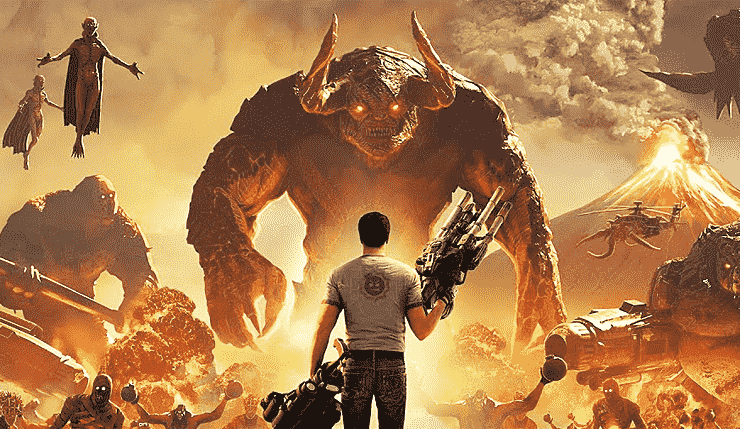 Germany's USK has posted up a rating for a PS5 version of Serious Sam 4, suggesting the game will be coming to consoles in the near future.
The game appearing in a listing on the USK website on November 8, although at this point it's worth mentioning that an official announcement hasn't been issued yet.
Serious Sam 4 was originally released for the PC in September 2020, and later made its way to the PS4 and Xbox One, so a PS5 release isn't all that hard to imagine at this point
Serious Sam 4 was developed by Croteam and published by Devolver Digital, and takes the form of a prequel to the Serious Sam franchise. Here, the game gives the series' formula a kick up the arse by putting an 'unstoppable arsenal up against an unimaginable number of enemies,' requiring some serious circle-strafing and backpedal blasting by players to get out alive.
Set in a world where humanity is under threat from the Mental's hordes, Serious Sam 4 sees the Earth Defense Force — lead by Sam 'Serious' Stone — as the last remaining resistance holding back the invaders.
Related Content – Sony PS5 Complete Guide – A Total Resource On PlayStation 5
Serious Sam 4 has yet to be announced for the PS5, but we'll be sure to keep you posted on any developments.
[Source – Gematsu]