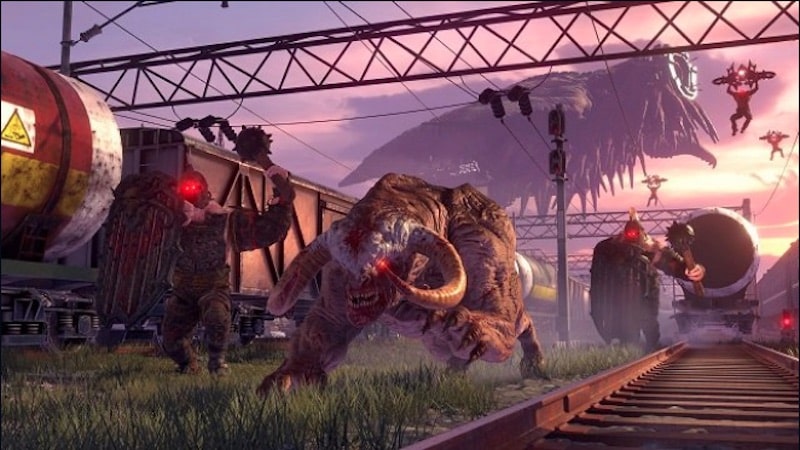 The Entertainment Software Rating Board (ESRB) has posted up a listing for an as-yet unannounced PS5 version of Serious Sam: Siberian Mayhem, which is currently only available for the PC.
For those out of the loop, Siberian Mayhem is the expansion to Serious Sam 4, and sees Sam Stone heading to Russia to battle against General Brand. The standalone expansion offers up five levels packing new enemies, weapons, gadgets and more, as well as side missions and secrets to unearth.
The ESRB listing churned up a few more details, which you can read below:
This is a first-person shooter in which players assume the role of Serious Sam as he battles alien forces in Siberia. Players use machine guns, shotguns, and rocket launchers to kill alien creatures and mutated humans in frenetic combat. Combat is accompanied by realistic gunfire, large explosions, and screams of pain. Large blood-splatter effects frequently appear as enemies are shot and killed.

Some weapon attacks cause enemies to explode into large chunks of flesh that remain on the battlefield. One female creature is depicted with exposed breasts covered with pasties. The words "f**k" and "sh*t" are heard in the game.
Related Content – Sony PS5 Complete Guide – Everything Explained On PlayStation 5 For New Users
Serious Sam 4 was released for the PS5 last December.
[Source – ESRB]