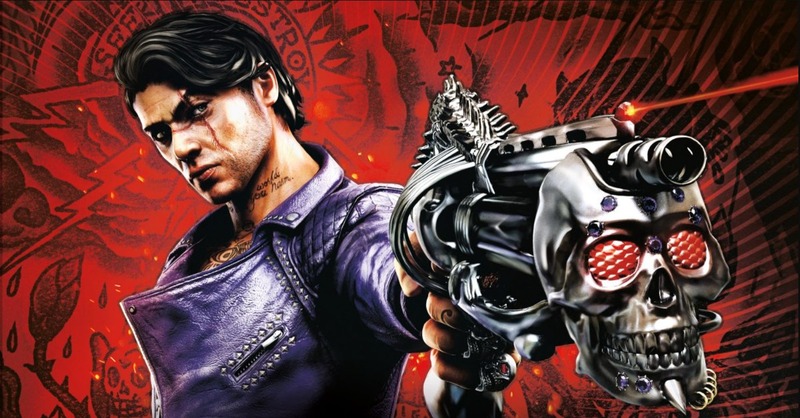 Grasshopper Manufacture has announced Shadows of the Damned Remastered in an hilarious trailer, with the company also announcing it will host a Grasshopper Direct 25th anniversary program on June 14 at 9.00am PST.
Shadows of the Damned was released in 2011 for PS3 and Xbox 360, and is collaboration between Goichi Suda and Shinji Mikami. The game sees players controlling Garcia Hotspur, a Mexican demon hunter who travels to the City of the Damned to rescue his true love.
Garcia is joined by his sidekick, Johnson, who takes the form of various items including a torch, pistol, shotgun, and automatic rifle. Players can upgrade their weapon forms by hoovering up blue gems from defeated bosses, or slotting red gems that are purchased to buff damage, reload speed, or ammo capacity.
Related Content – Sony PS5 Complete Guide – Everything Explained About PlayStation 5 For New Owners In 2023
Mikami-san would later express regret of Shadows of the Damned, revealing that EA had made things difficult for the team by requesting them to change the game's concept.
[Shadows of The Damned] became a completely different game. That was a bit disappointing. I think Suda was unable to create the scenario he'd originally had in his head, and he rewrote the scenario several times. I think his heart was broken. He's such a unique creator, so it seems to me that he was not quite comfortable with making this game.
Shadows of the Damned Remastered has yet to attract a release date but expect more details to drop next week.