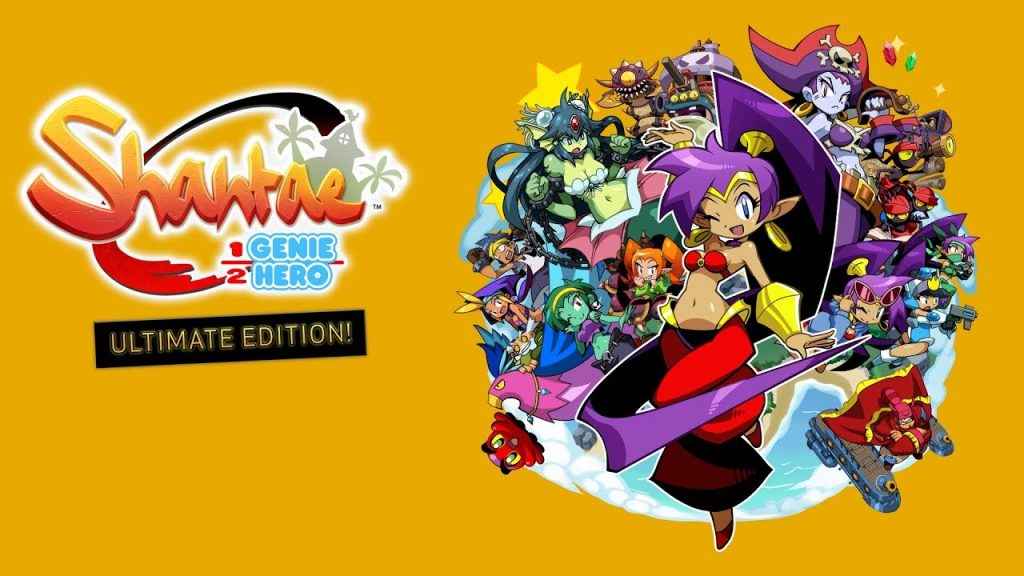 Fans of swashbuckling magical platformers have a treat in store as developer WayForward have confirmed that Shantae Half Genie Hero Ultimate Edition is set to release on PS4 on Tuesday, May 8.
In case you're unfamiliar with the colorful, platforming adventure shenanigans of Shantae Half Genie Hero, you can catch our full review of the original game here.
Shantae Half Genie Hero Ultimate Edition Is The Complete Package
Set to retail for $29.99 on May 8, Shantae Half-Genie Hero Ultimate Edition on PS4 includes all of the previously released DLC (all heroes, modes, and costumes) in one in big package in addition to a unique Blue Bathing Suit costume that can be used in the game's uniquely odd Beach Mode, too.
Generously stuffed with value, developer WayForward has ensured that this is the definitive version of Shantae Half Genie Hero including with a range of new quests and missions for the player to embark on. 'Pirate Queen's Quest' for example, has players hopping into the shoes (boots?) of Shantae's seemingly eternal tormentor, Risky Boots, in a whole new story that provides hours of extra play.
Additionally, the new 'Friends to the End' campaign mode encompasses new boss encounters and new levels as players take control of Shantae's closest friends, Sky, Rottytops and Bolo as they enter Shantae's nightmares in order to free her from a malevolent presence that lay within.
If that wasn't enough, Shantae Half Genie Hero Ultimate Edition also includes a special 'Costume Pack' that not only allows players to get stuck into three new adventures as they attempt to channel the power of the Ninja, Beach, and Officer costumes in a set of brand new side-stories, but also includes the Tinkerbat Transformation, Blue Shantae Costume, and Classic Risky Boots costumes as well.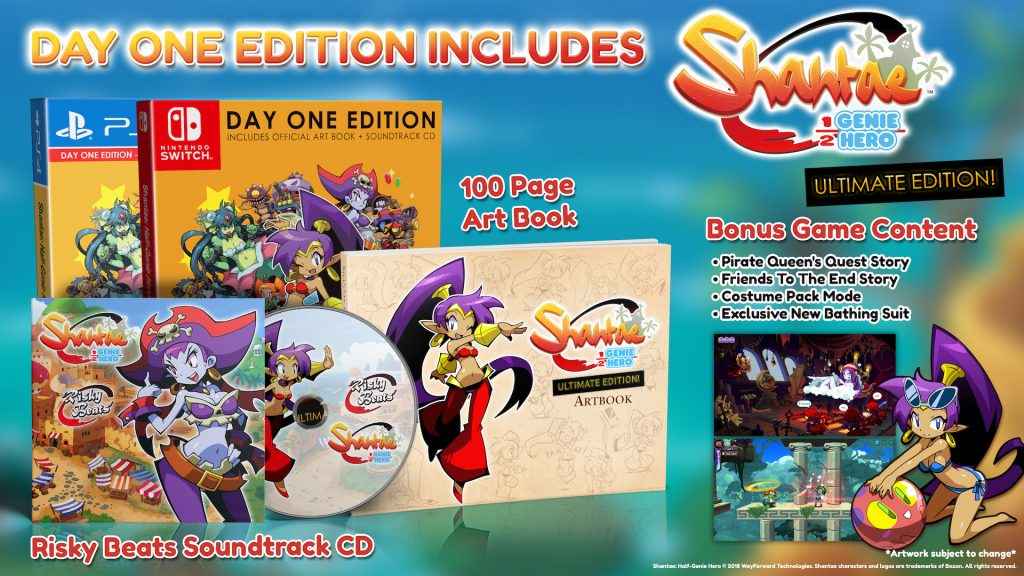 The full list of features and game modes contained with Shantae Half Genie Hero Ultimate Edition can be seen below:
Shantae Mode - enjoy the main Shantae storyline, "Half-Genie Hero"
Hero Mode - get a head start with Shantae's animal transformations already unlocked
Hard Core Mode - the tough-as-nails follow up to Shantae Mode for those craving a stiff challenge
Pirate Queen's Quest - conquer Sequin Land as the nefarious pirate Risky Boots in an exciting new story
Friends to the End - Swap between friends Sky, Bolo, and Rottytops to save Shantae from the Nightmare Realm
Costume Pack - Side story modes with brand new gameplay: Wall jump in Ninja Mode, repel sunburn in Beach Mode, and take down Space Hooligans in Officer Mode
Extras Gallery - Meet various conditions to unlock artwork in each game mode
Hall of Fame - View artwork created by the most die-hard Shantae fans
Tinkerbat Dance - Transform into a pirate and slash through foes
Includes Blue Shantae Costume and Classic Risky Costume colors
Exclusive Bonus Costume - Blue Bathing Suit – for use in Beach Mode
Source: WayForward PR Press Release