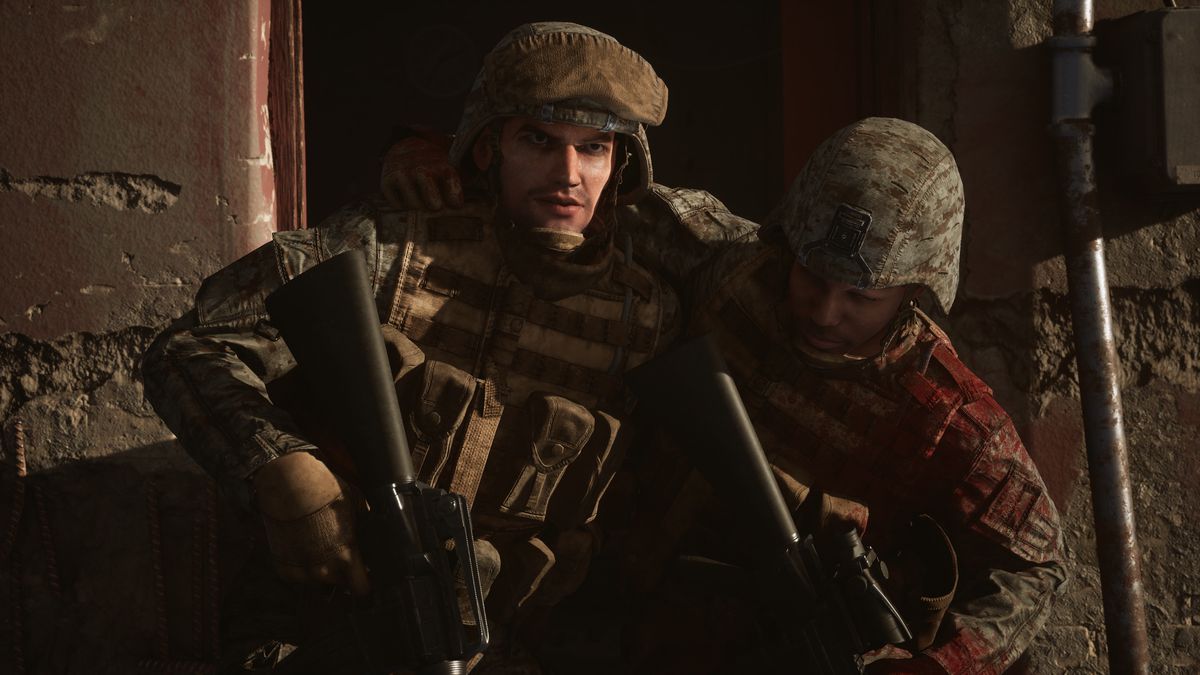 Publisher Victure has insisted that it is not trying to make a political commentary about the Iraq War in the newly-resurrected Six Days in Fallujah.
The game focuses on the Second Battle of Fallujah in 2004 from the perspective of the American troops, who are locked in a fierce struggle against Iraqi insurgents and select civilians from the city.
However, while players can expect first-person shooting for 90% of the game, the remaining 10% offers a parallel storyline where you control an unnamed Iraqi father attempting to get his family out of the city.
Speaking during an interview with Polygon, Victure CEO Peter Tamte commented:
For us as a team, it is really about helping players understand the complexity of urban combat. It's about the experiences of that individual that is now there because of political decisions. And we do want to show how choices that are made by policymakers affect the choices that [a Marine] needs to make on the battlefield.

Just as that [Marine] cannot second-guess the choices by the policymakers, we're not trying to make a political commentary about whether or not the war itself was a good or a bad idea.
Six Days in Fallujah was originally in development over a decade ago for consoles and PC, although then-publisher Konami pulled out due to the controversial nature of the game's setting. At the time, it also attracted criticism from military veterans and anti-war groups.
Six Days in Fallujah is currently pencilled in for a 2021 release on consoles and PC.
[Source – Polygon]