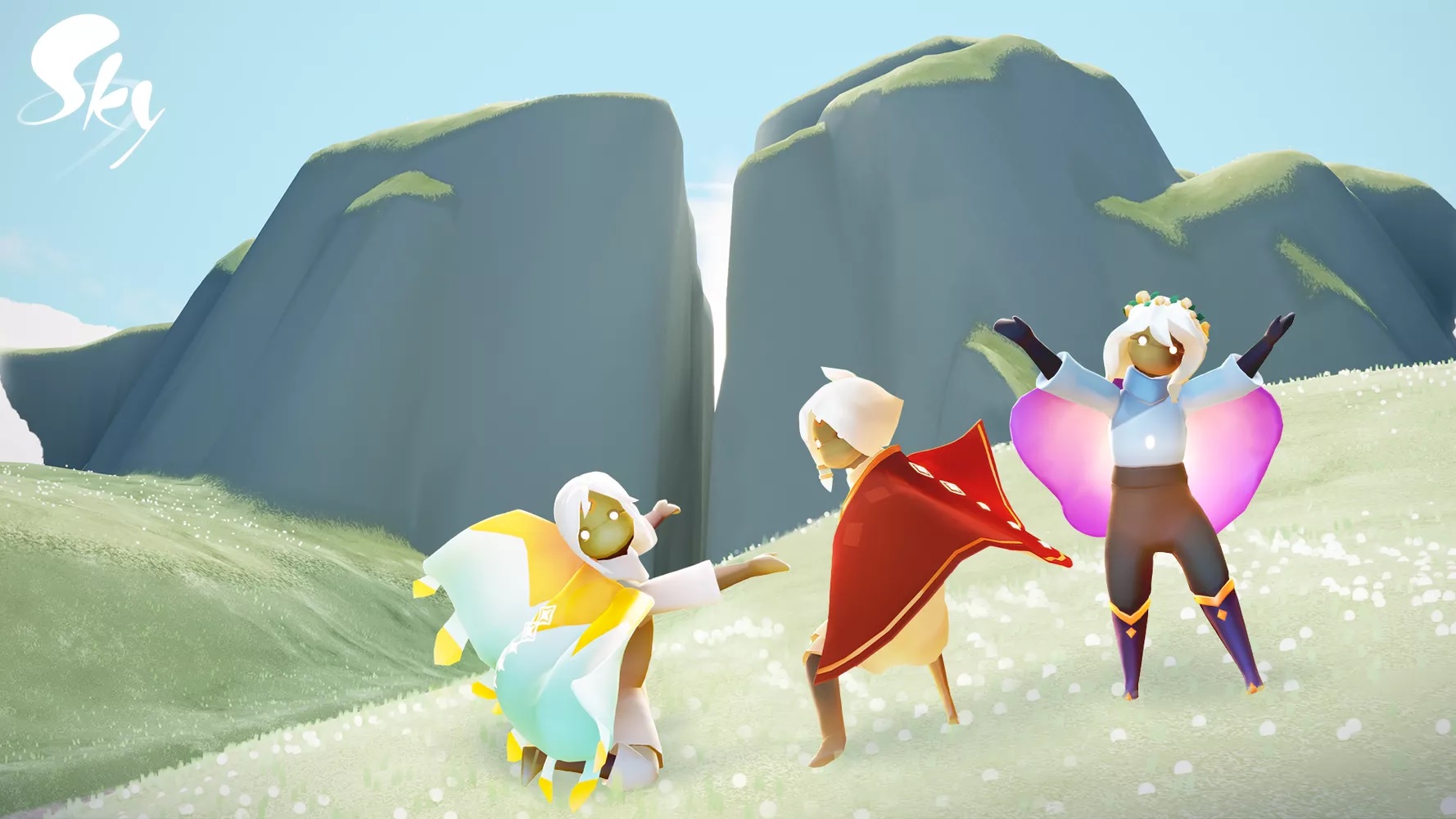 For many years, thatgamecompany was synonymous with PlayStation. A contract with Sony made the indie studio effectively a second-party developer for its first three games – Flow, Flower, and Journey. Following the success of Journey, thatgamecompany was financially secure and free to release its next game on whatever platforms it chose to.
That project was Sky: Children Of The Light. Originally released on July 18, 2019 for iOS, the game later turned up for Android and Switch 2020 and 2021, respectively. During Tokyo Game Show 2022, it was announced Sky will at last come to PlayStation in December of this year.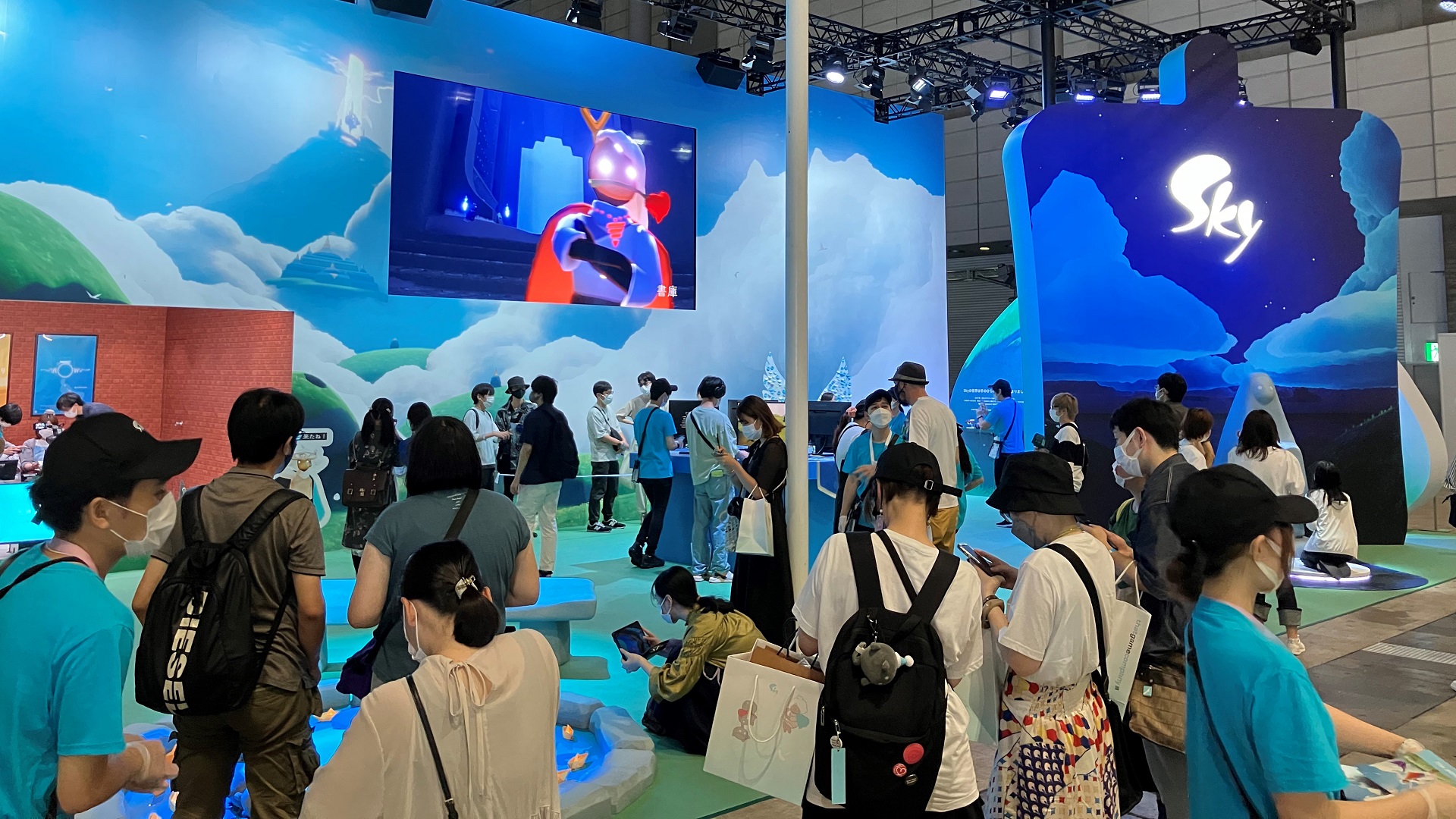 Sky had a big physical presence at TGS 2022 with multiple booths embodying the brightly colorful, simple aesthetic of the game.
The Sky booths had playable demo stations, merchandise, and photo ops including various life-size replicas from the game and boats where visitors could write messages.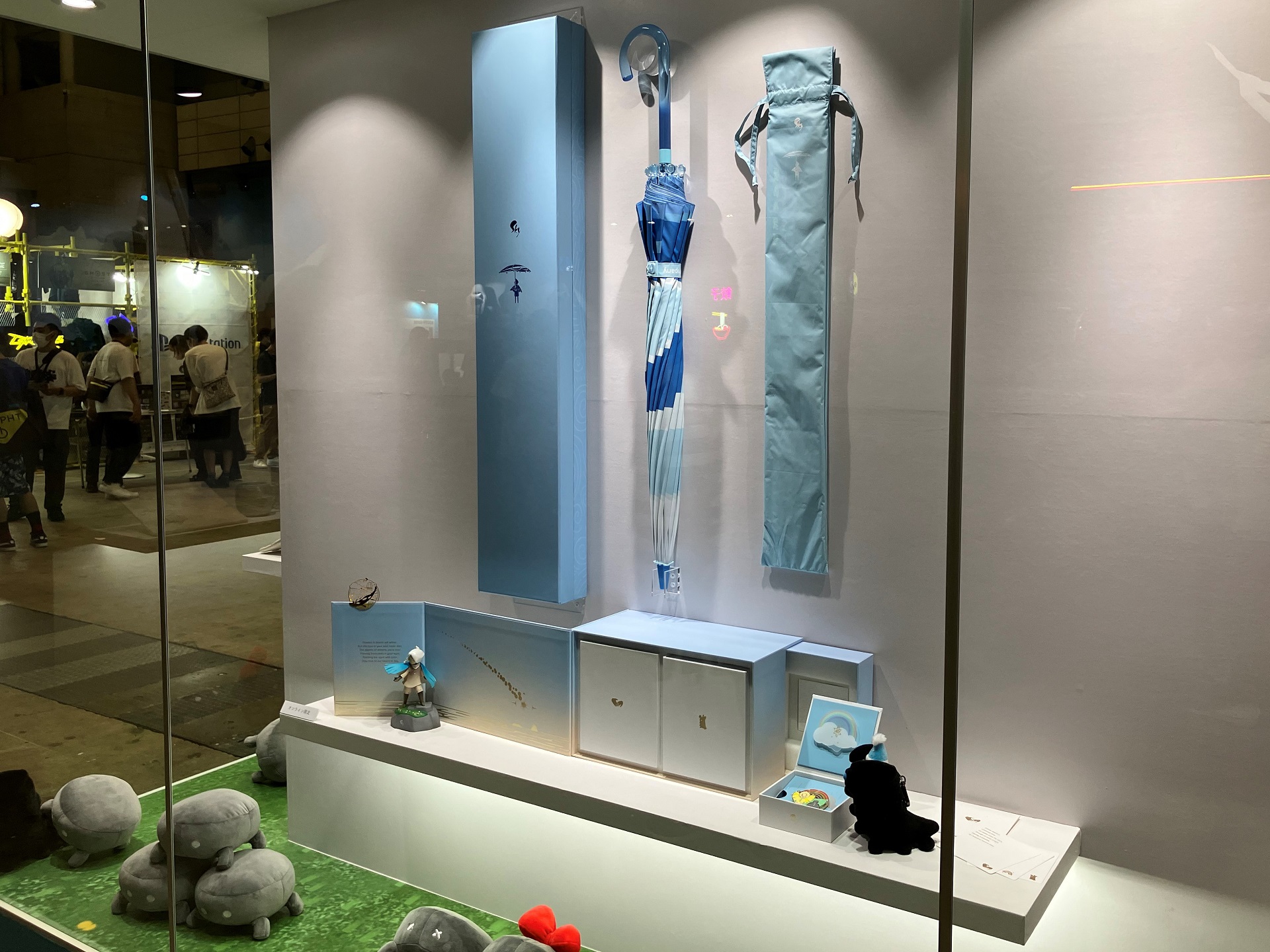 From what I saw on the public days, the majority of people at the Sky booth were women. Additionally, it seemed like a number of visitors were existing fans there to show their support, enjoy the main booth, and buy merch.
In fact, Sky has found a dedicated fanbase in Japan. An animated project was revealed earlier this year at AnimeJapan 2022, along with the announcement of famous voice actor Yuki Kaji (Eren Jaeger in Attack on Titan) as an official celebrity ambassador and influencer partner.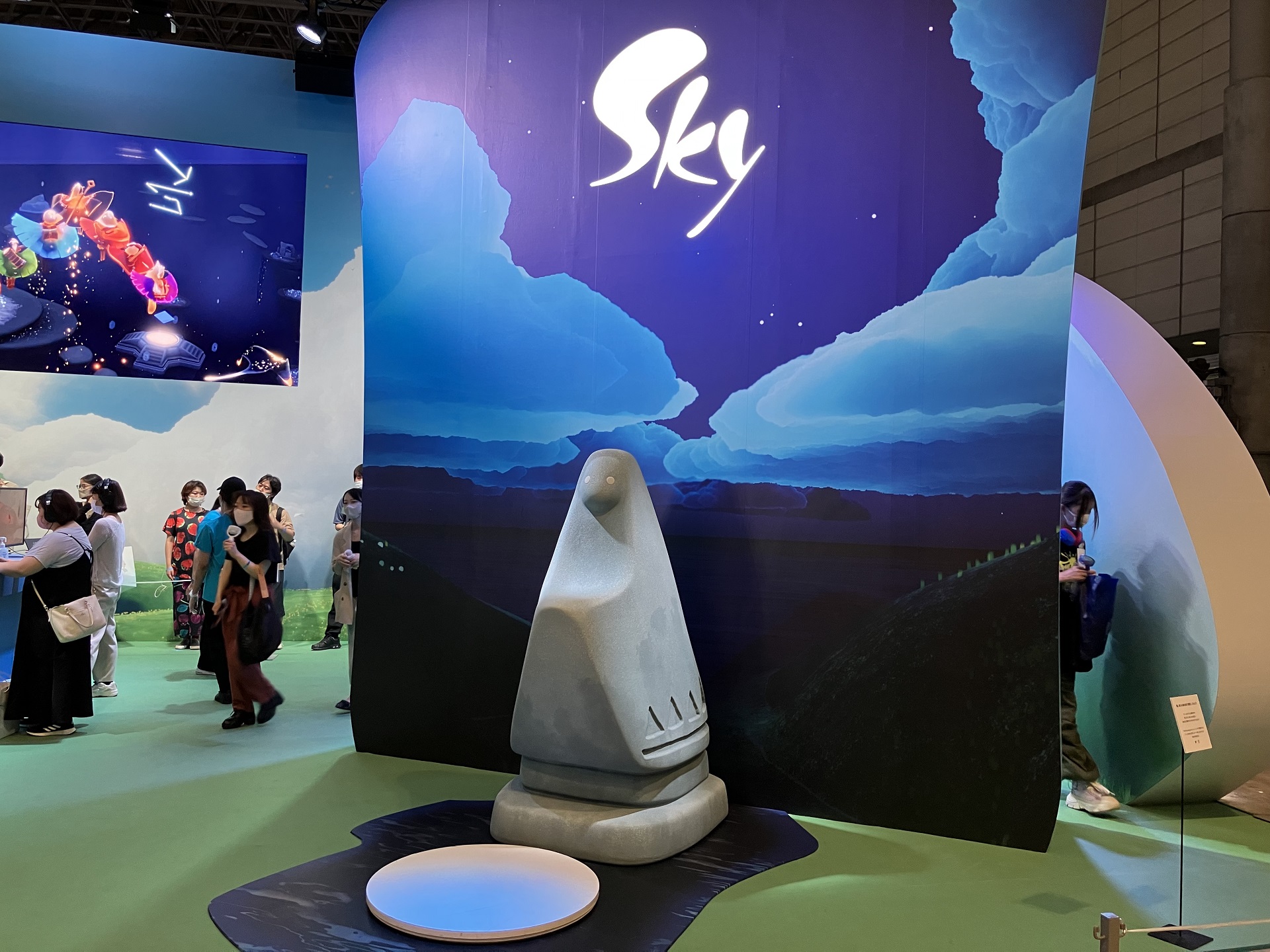 Previously, I had never played any version of Sky, but not because I wouldn't have wanted to. I am a fan of thatgamecompany's previous works, especially Journey; Sky simply slipped through the cracks for me during the pandemic. At last at TGS 2022, I got my first, small taste of the game.
What a flavorful taste it was. Sky's art style was much like its predecessors – minimalist in the shapes, colors, and other visual elements that gives it a sweet simplicity. The same could be said for the game's audio. Sky's audial focus is on the beautiful music (composed by Vincent Diamante). There were sound effects here and there, but no spoken dialogue.
Gameplay was also appropriately uncomplicated and is heavily centered on exploration rather than combat. Playing a bit of Sky served as a much-needed relaxing break for me, after the hustle and bustle of nearly a full day at TGS.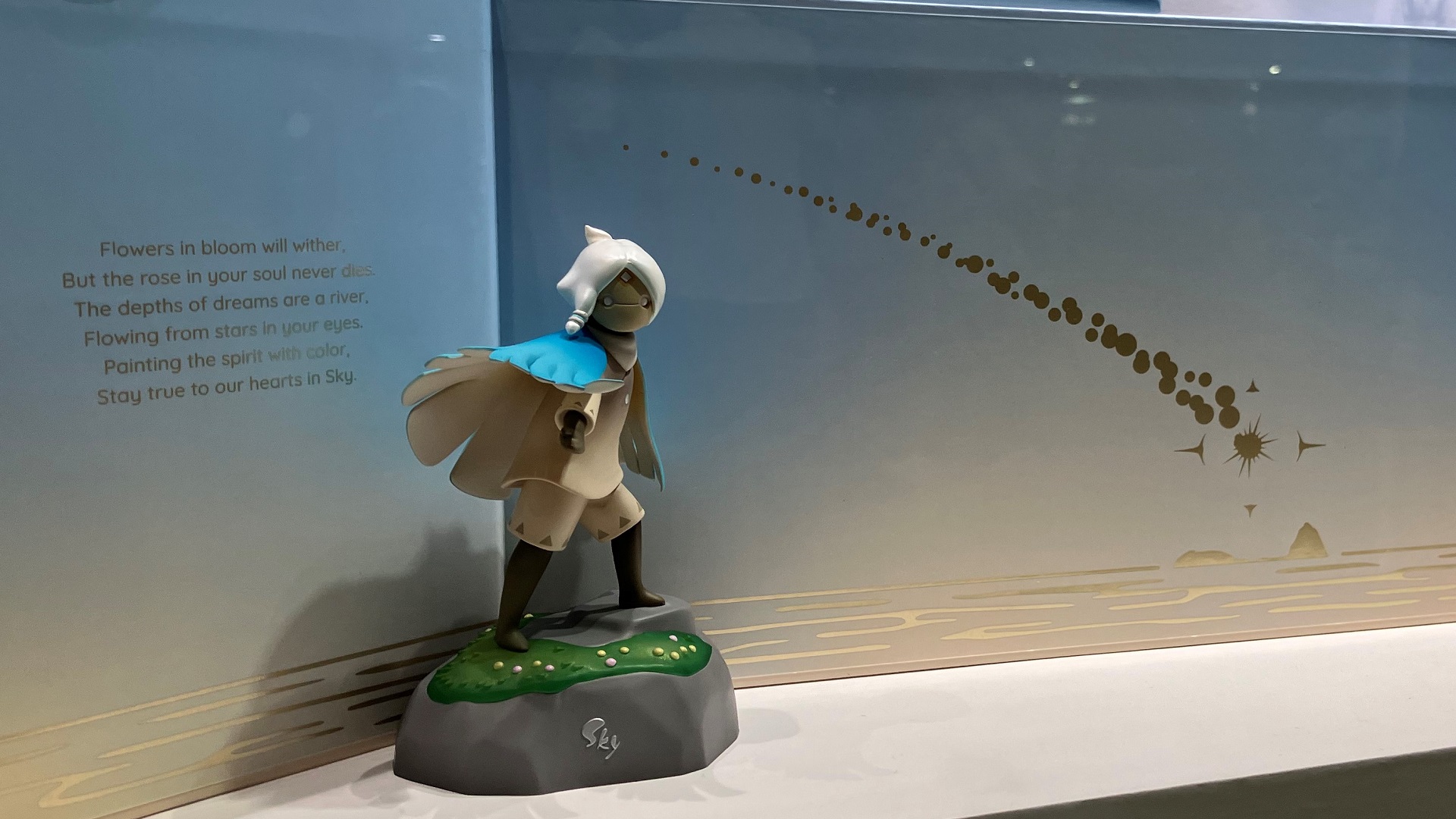 There were no complex controls for me to try to learn. I didn't have to be so concentrated on fighting enemies efficiently to maximize how far I got like in other demos. I could just move my character – whether it be by running, jumping, climbing, or flying – through the beautiful landscapes while listening to sweeping orchestral music. Even in my very brief hands-on time, there were moments where I felt tingles or soothing warmth. Ah, there it was: the thatgamecompany magic!
Making its game experiences emotional for players has always been a core tenet of thatgamecompany's design. I would say Jenova Chen and his team continue to succeed in that regard with their latest project. Simply put, Sky has the serenity I think a lot of us need and would appreciate in our chaotic lives.
Sky: Children of the Light is set to fly onto PlayStation this December. My Sky hands-on demo was a PS4 build running on a PS5.
Thank you to thatgamecompany for having me at the Sky booth at Tokyo Game Show 2022.