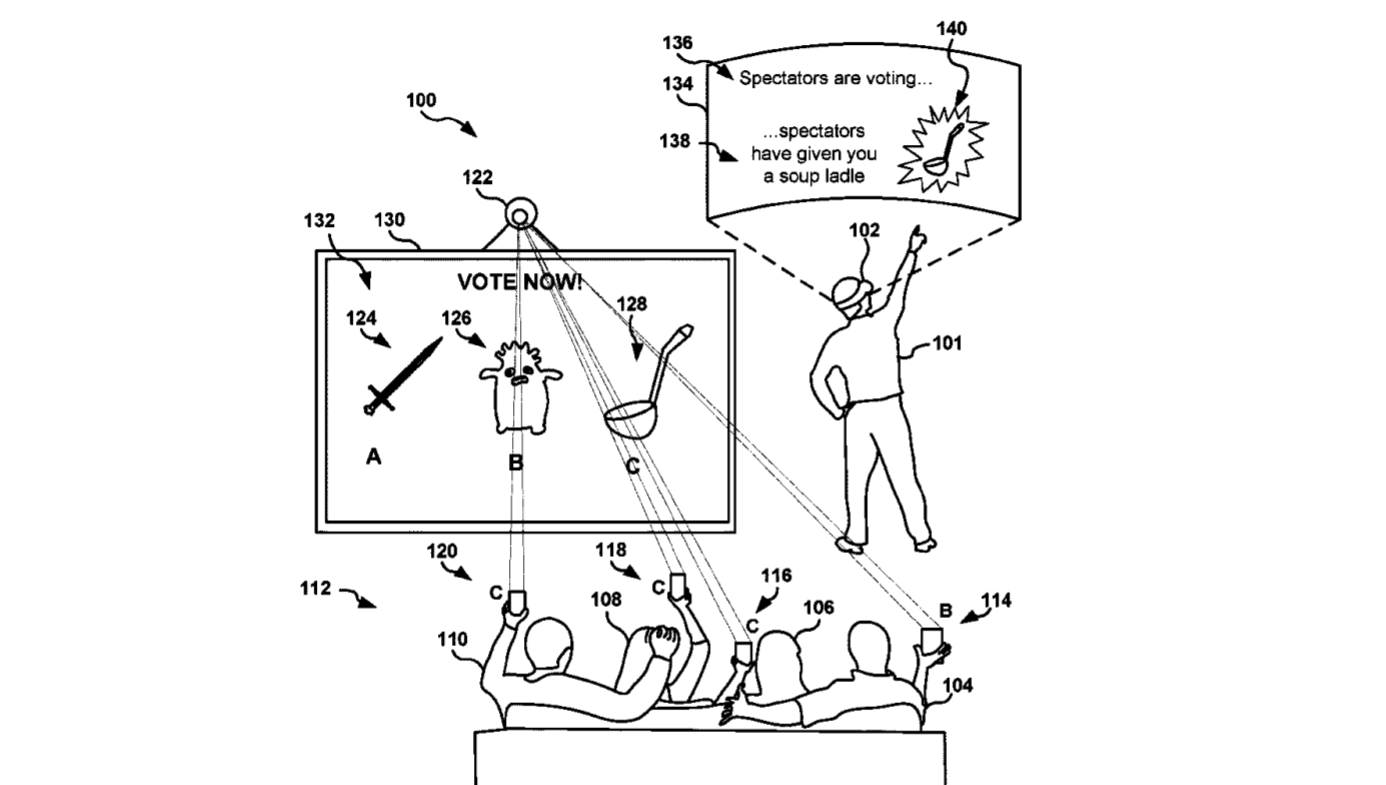 Sony has filed a patent for VR headsets that allows users to watch as audience members and make decisions for players, on top of also giving them the opportunity to mess and toy with them.
The patent, which was first spotted by IGN, discusses how audience members will be able to participate in games being played by someone in virtual reality. These decisions will be made with spectator devices, such as a mobile phone, in a similar fashion to how Playlink Games worked.
Described in the patent, players will be able to "augment the VR scene based on the spectator inputs in response to the interactive content of the audience participation content." An example in the patent has one person in virtual reality, with four players sat behind them, having to choose a weapon to use. The player will then be informed of the option the spectators have chosen.
It isn't clear if the options are given to the player in virtual reality as well as the spectators or if they are exclusively shown to the spectators. But, this option could easily be used for more complex things, such as players choosing which path to go down or what puzzle to solve next, or which ability point to invest in.
As with all patents, this may never materialise, but with Sony not including PSVR support on PS5 games, this patent suggests that a new headset is in the works and this may very well be a feature Sony implements into the PSVR 2.
Source – [United States Patent & Trademark Office via IGN]