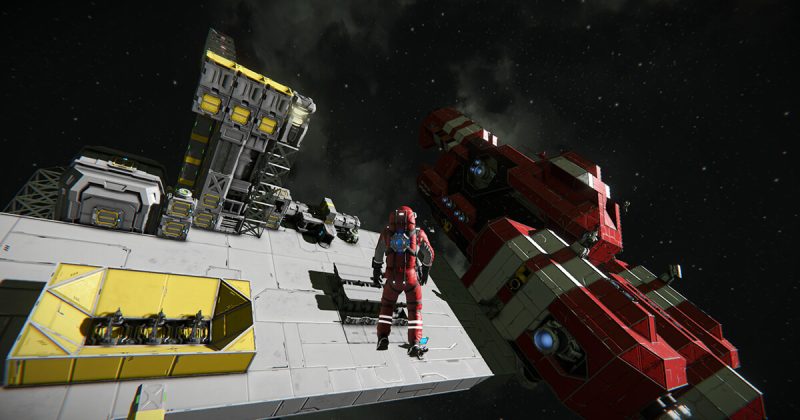 Space Engineers is the popular sandbox construction and survival game set in space, where you'll build space ships and other vehicles to gather resources to survive and build more space ships.
Or if you just want to build cool ships, there's a creative mode to do just that. Developer Keen Software House's hit title has been around on PC since 2013, but on May 11, 2023 it'll makes its PlayStation debut with a beta launch on PS5 and PS4.
There's no current word on when the game will be taken out of this beta version, though just like when it first launched in early access, it is likely Keen Software House's plan to iterate and perfect the console version following player feedback, so that full version might be a while off.
The base version of the game is available to pre-order for $28.49 USD, while the ultimate version stands at $88.49. The huge difference in price comes from the ultimate version including all currently available downloadable content that's been released since 2013.
Even if you just get the base game, pre-ordering does however grant you the Automatrons content as a free bonus.
You can check out the new trailer for the PS5 and PS4 versions for yourself here.
Source – [Gematsu]