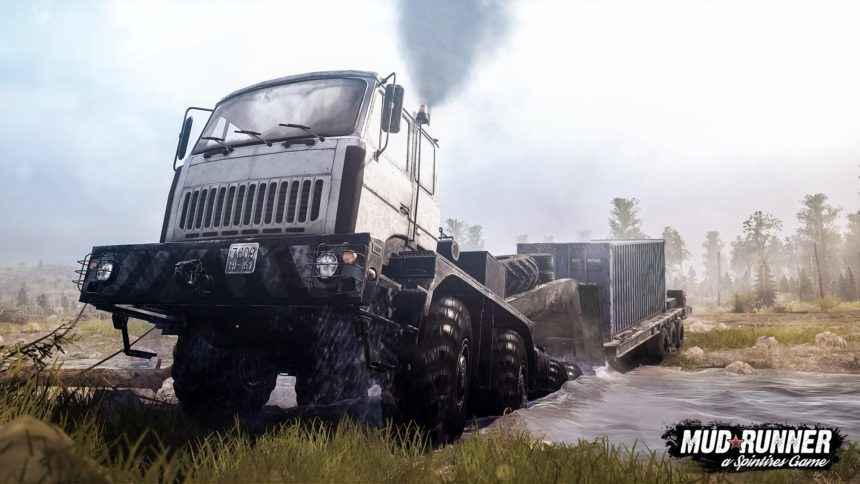 The Spintires Mudrunner American Wilds Expansion is due for release on October 23. Saber Interactive has revealed that the new Spintires Mudrunner DLC is coming to PS4, Xbox One and PC. A Nintendo Switch version will release in November.
The American Wilds Expansion features a number of highly-requested additions, including 2 new sandbox maps inspired by the rough lands of Montana, North Dakota, and Minnesota, new challenges to tackle, and seven of the most iconic US trucks from household brands including Hummer, Chevrolet, and Western Star…. This means a total of over 30 vehicles, 60 add-ons, 10 sandbox maps, and 11 challenge maps in the Spintires: MudRunner –American Wilds Edition, which brings together the new expansion, base game, and DLC content.
Overcome muddy terrain, raging rivers, and other obstacles that realistically react to the weight and movement of your vehicle, powered by the game's advanced physics engine. Armed with your map, compass, winch, and driving skills, go solo or join up to three others in the coop multiplayer. On PC, you can download mods created by the passionate community for truck-loads of content and an ever-evolving Spintires: MudRunner – American Wilds experience.