Square Enix has polished off the first batch of screenshots for Star Ocean: First Departure R, the upcoming PlayStation 4 and Nintendo Switch revamp of 2007's Star Ocean: First Departure. This is the first time we've seen how the project is shaping up since its announcement back in May, and we've also got a few basic scraps of info to go along with the images.
Star Ocean: First Departure R Screenshots
Star Ocean: First Departure R features a high-definition upgrade over the original version of the game, which itself is remake of the original Star Ocean.
Aside from spruced up visuals, Square Enix is also including new voice overs from the original cast, while character illustrations are now based on the original designs. What's more, you can select between the original remake illustrations or the new style as you see fit.
Check out the Star Ocean: First Departure R screenshots below.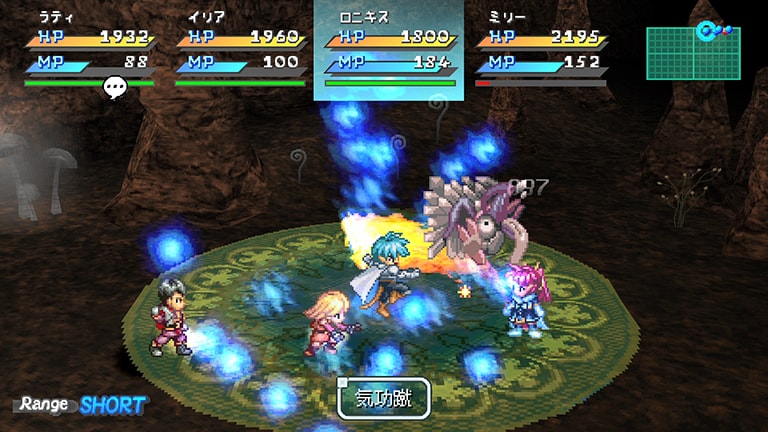 Star Ocean: First Departure R has yet to attract a release date, but we'll be sure to keep you posted. As mentioned, the game is based on the remake of Star Ocean that launched for the PSP; the original game was released way back in 1996 for the Super Nintendo, but only in Japan.
Star Ocean was notable for utilising a special compression chip for the SNES, which was needed to store all of the data due to the game pushing the hardware capabilities of Nintendo's console at the time. It also included voice acting for the intro and in battles, which was extremely rare during the 16-bit era.
Since the release of the original game, Square Enix followed up the series with six core titles: Star Ocean: The Second Story (1998), Star Ocean: Blue Sphere (2001), Star Ocean: Till the End of Time (2003), Star Ocean: The Last Hope (2010), Star Ocean: Integrity and Faithlessness (2016), and Star Ocean: Anamnesis (2016).
Star Ocean: Blue Sphere for Game Boy Color is to date the only game not to see a release in the US and UK.