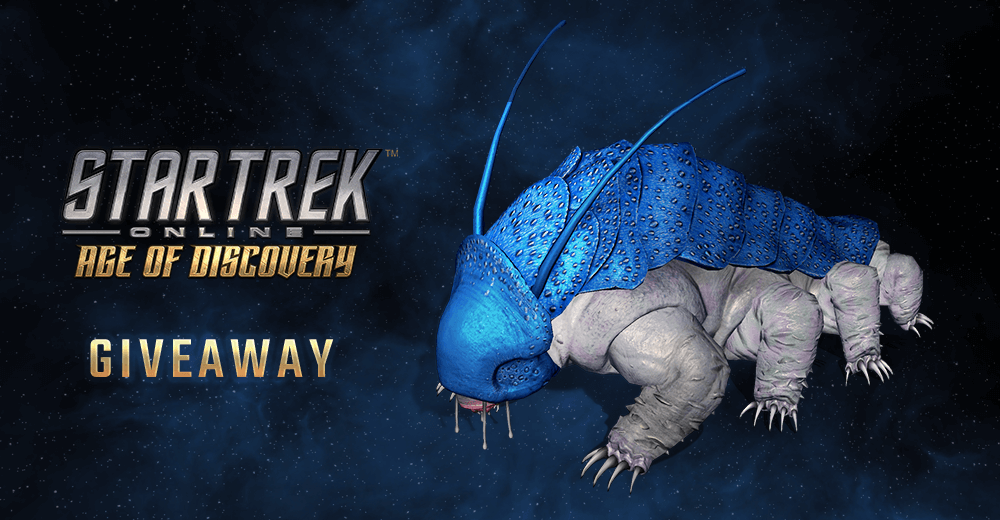 To coincide with the release of Star Trek Online: Age of Discovery on PS4 and Xbox One, we've got 100 NA codes to giveaway for some cool in-game items.
The free Discovery update is now available to download for the free-to-play MMORPG, Star Trek Online. Thanks to Perfect World Entertainment and Cryptic Studios we also have some PS4 exclusive gifts for you.
First up, check out Age of Discovery in action.
We're giving away the PS4 exclusive codes for:
Exclusive Cobalt Tardigrade (Non-Combat) pet
Tardigrade Wrangler Title
Note: The codes will only work on North American PSN.
How to claim your Star Trek Online: Age of Discovery Code
We have 100 codes to giveaway on a first come, first served basis. Simply pop in your email, twice to verify it and we'll send you a code which can be redeemed on the PlayStation Store. You'll need to download the base game first. You will only be contacted if you're one of the first 100, and we will not use your email address for marketing.
Details:
Season One of Star Trek Discovery introduced the world to Tardigrades, multi-dimensional creatures whose genetic makeup granted access to the mycelial network. In Star Trek Online, Captains can commission these highly evolved beasts to accompany them on ground missions featured in Age of Discovery and beyond.
The Cobalt Tardigrade is a non-combat pet, exclusive to Star Trek Online players on PlayStation 4. Once claimed, it can be granted to all characters on a single account and isn't restricted by faction. Each code for the PlayStation 4 -Exclusive Cobalt Tardigrade also grants players the new title of "Tardigrade Wrangler."
Star Trek Online is a free-to-play massively multiplayer online game where players can pioneer their own destiny as Captain of a Federation starship, become a Klingon Warrior and champion the Empire through the far reaches of the galaxy, or rebuild the Romulan legacy as the commander of a Romulan Republic Warbird.
In Star Trek Online, players have the opportunity to visit iconic locations from the popular Star Trek universe, reach out to unexplored star systems and make contact with new alien species. Star Trek Online is currently available on PC, PlayStation®4 and Xbox One.
Age of Discovery is a multi-part adventure centered around the popular CBS All Access television series, Star Trek: Discovery. The first chapter allows players to create a Federation Captain from the Discovery timeline and set out on their first mission with Cadet Sylvia Tilly (voiced by Mary Wiseman from the show). The update also introduces a brand new Discovery tutorial, two episodes, a streamlined mission journal, added Reputation Tiers, a new Task Force Operation and other new gameplay features.
To download and play Star Trek Online today for free, visit http://www.startrekonline.com