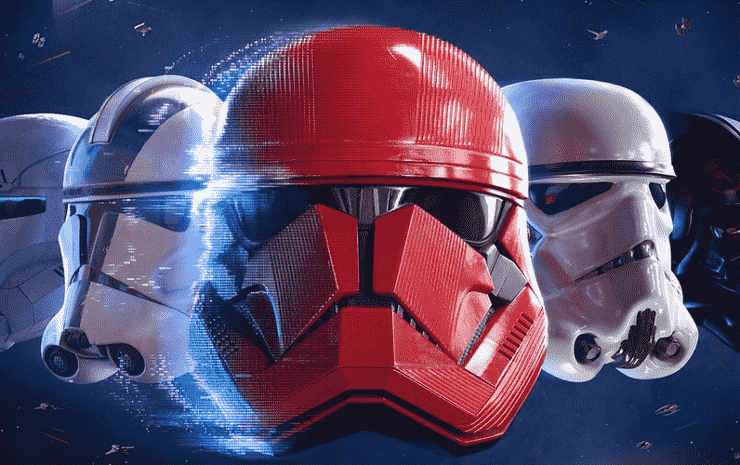 DICE has teased what it has planned for Star Wars Battlefront 2 in early 2020, with support for the sci-fi shooter set to continue until at least March of next year. It's surely good news for fans, considering Battlefront 2 launched back in November 2017 and we're still getting fresh content as 2019 wraps up.
Star Wars Battlefront 2 2020 Plans Revealed
It's incredible to think we're already in year 3 of the game's life. With 2019 fast coming to a close our attention now turns towards what's next.

In January, we will continue with Sequel Trilogy content as we will bring it to both Instant Action and Capital Supremacy. This includes the Resistance MC85 and First Order Resurgent-class Star Destroyer.

Rounding out January will also be two new heroes: BB-8 and BB-9E

We're already thinking about February and March, and we'll be back closer to the time with all the details on what to expect.

From all of us on the Star Wars Battlefront II team: Thank you for being a part of this journey and we look forward to seeing you in-game over the holiday season.

May the Force be with YouThe Star Wars Battlefront II Team
Star Wars Battlefront 2 got off to a pretty rough start when it arrived on PlayStation 4, PC, and Xbox One just over two years ago. The game was marred by controversy regarding its implementation of microtransactions, but somehow, DICE managed to turn things around with a robust lineup of post-launch content and a complete revamp of how it handles loot boxes.
Read our Star Wars Battlefront 2 review here, although keep in mind it's based on the launch version of the game.
If you haven't picked up the game yet, then it's worth grabbing the recently-announced Star Wars Battlefront 2 Celebration Edition, which comes with a bunch of extra content. Read up on the latest Star Wars Battlefront 2 update here while you're at it.