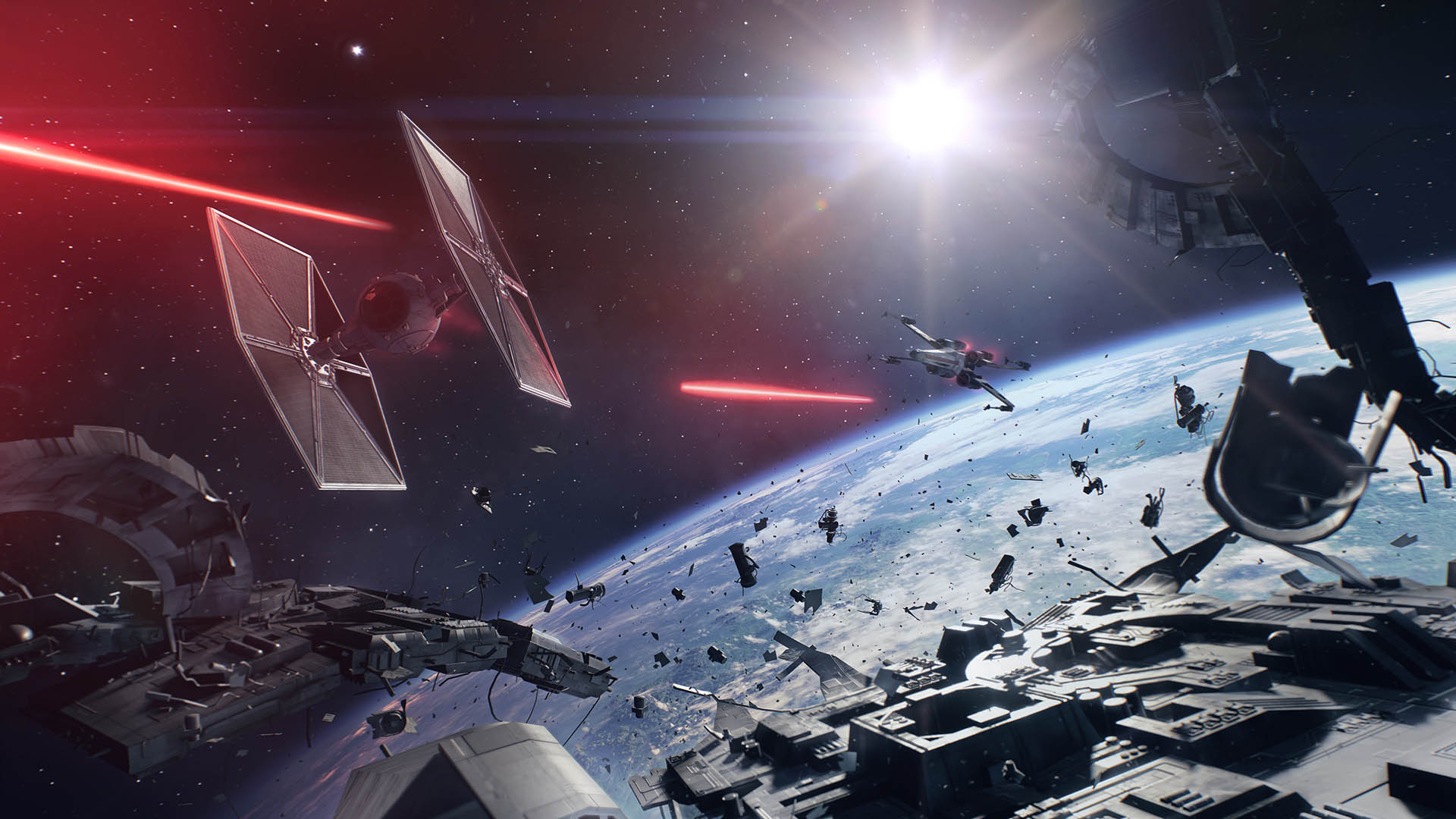 EA hasn't confirmed that Star Wars Battlefront 3 is in development yet, but rumours about a sequel have started picking up the pace this wee as two actors who worked on the previous game have been spotted in the studio working on motion-capture scenes and scripts.
First off, TJ Ramini, who played Del Meeko (although if you're like me, you'll know him as DC Zain Nadir from The Bill), posted a picture of himself on Twitter about to strap on the mo-cap suit, accompanied by the caption "Hell, old friend." Meanwhile, Admiral Garrick Versio actor Anthony Skordi revealed he's recording some new dialogue.
Related Content – Sony PS5 Complete Guide – A Total Resource On PlayStation 5
In addition, both Ramini and Skordi have been giving each other a pat on the back on Twitter, suggesting they are indeed working on a new project together. Furthermore, Janina Gavankar (Iden Versio) was supposedly in Los Angeles around the same time as Ramini and Skordi in November last year.
Add all that up and it definitely seems like something is in the pipeline, but as always, nothing official has been announced yet so take it with a dose of salt.
Star Wars Battlefront 2 was released for PS4, PC and Xbox One back in November 2017 and was marred by controversy for its implementation of microtransactions, but developer DICE worked to improve the game over the next couple of years to transform the title.
[Source – TJ Ramini on Twitter, Anthony Skordi on Twitter via GamingBible]