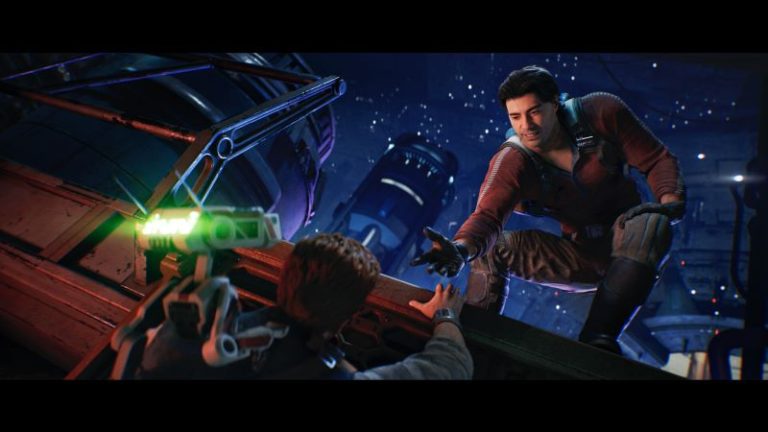 Star Wars Jedi: Survivor has had a smashing launch in terms of sales, at least in the UK where it reached the top spot for boxed sales, with enough copies sold to make it the second biggest launch in the UK in 2023.
Behind it sits Dead Island 2 and FIFA 23 in second and third place respectively, with Resident Evil 4 Remake dropping all the way down to the number 10 spot, sitting behind Call Of Duty: Modern Warfare II and Minecraft Legends in the ninth and eighth spot.
Elsewhere on the charts, some older Nintendo Switch titles have been given a boost with the huge numbers being done on the film box office side with the Super Mario Movie having officially making over $1 billion, as Super Mario Odyssey remains in the number six spot.
While Jedi: Survivor was able to keep the number one spot for the week, it didn't do nearly enough to surpass the launch sales of Hogwarts Legacy, which remains on the top selling charts at number five.
What's also interesting to note is that 82% of the sales for Jedi: Survivor were made on PS5, with the other 18% going to Xbox Series X/S, though that also reflects Xbox players tendency to purchase more games digitally than physically.
You can check out the full top-ten list for yourself, here.
UK Boxed Game Sells For April 23-29
---
Star Wars Jedi: Survivor
Dead Island 2
FIFA 23
Mario Kart 8 Deluxe
Hogwarts Legacy
Super Mario Odyssey
Minecraft (Switch)
Minecraft Legends
Call Of Duty: Modern Warfare II
Resident Evil 4 Remake
Source – [GamesIndustry.Biz]