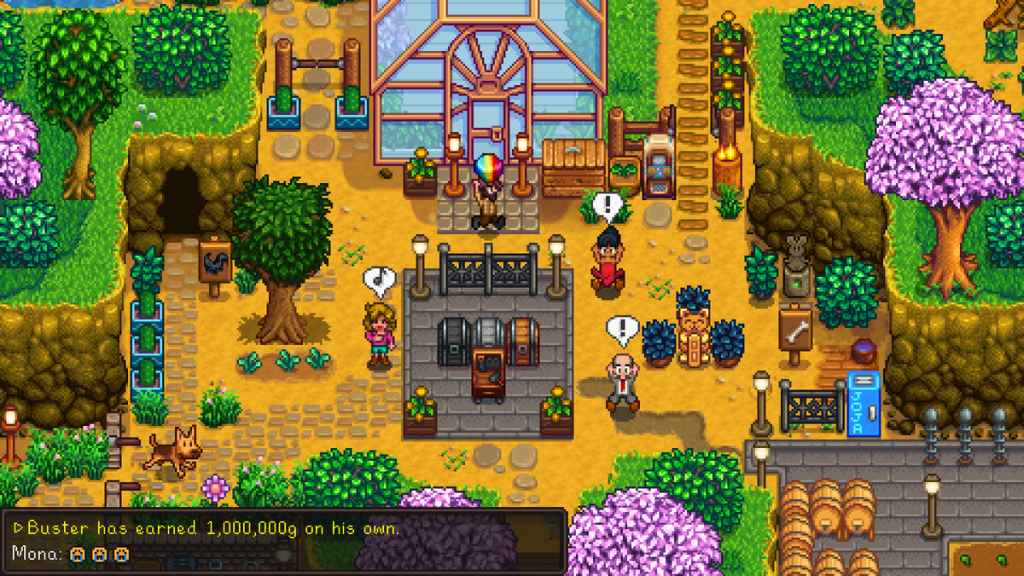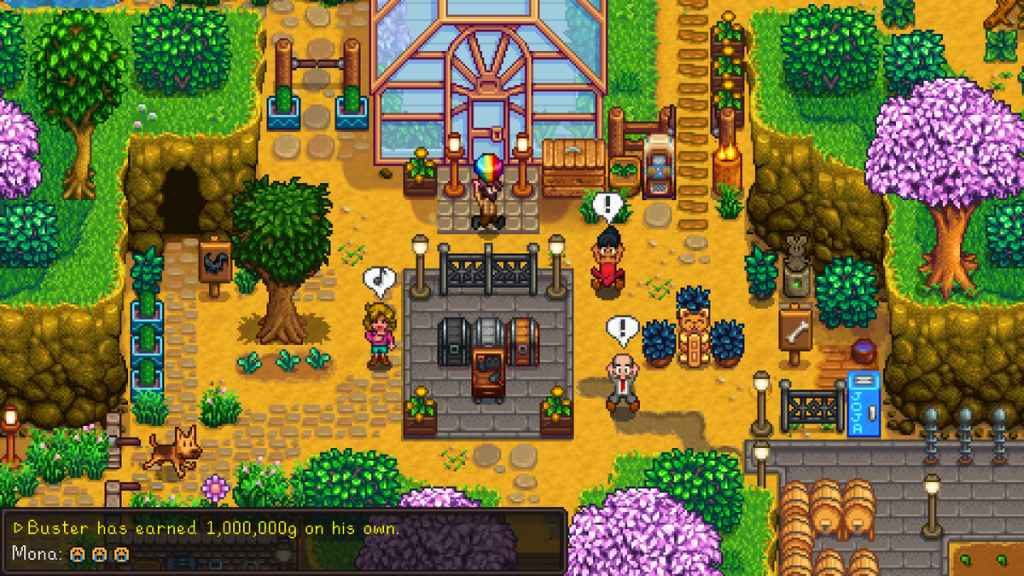 Stardew Valley update 1.4 is on its way to PC and console, Eric "ConcernedApe" Barone has revealed.
Available as a free download to anyone who already owns the base game when it arrives, Barone describes the forthcoming update as "a big one"; especially for those that have been enjoying the game's relatively new co-op mode over the past few months.
Indeed, not only does it add Four Corners – a brand-new map, the first image of which can be seen at the top of this article – and the ability to pay Marlon a small sum of money to retrieve any items lost upon "dying" in the Stardew Valley mines, it also introduces one feature in particular that multiplayer has been crying out for ever since launch: separate funds.
Stardew Valley Update 1.4 Coming First to PC
Before we get too carried away, however, it's important to note that the 1.4 update doesn't have an exact release date at time of writing.
Moreover, given that the multiplayer update still hasn't arrived on PS4 (though, in a separate Tweet published a couple of weeks ago, Barone did say that, after overcoming a couple of technical roadblocks, co-op should be available in the PS4 and Xbox One versions next month), it's perfectly possible we won't be enjoying the delights of Four Corners, individual funds etc. for quite some time.
That being said, the process of incorporating future updates may not be quite so difficult or time-consuming once multiplayer itself has been installed. Regardless, we'll keep our ears to the ground for more info as and when it becomes available.
Source: ConcernedApe