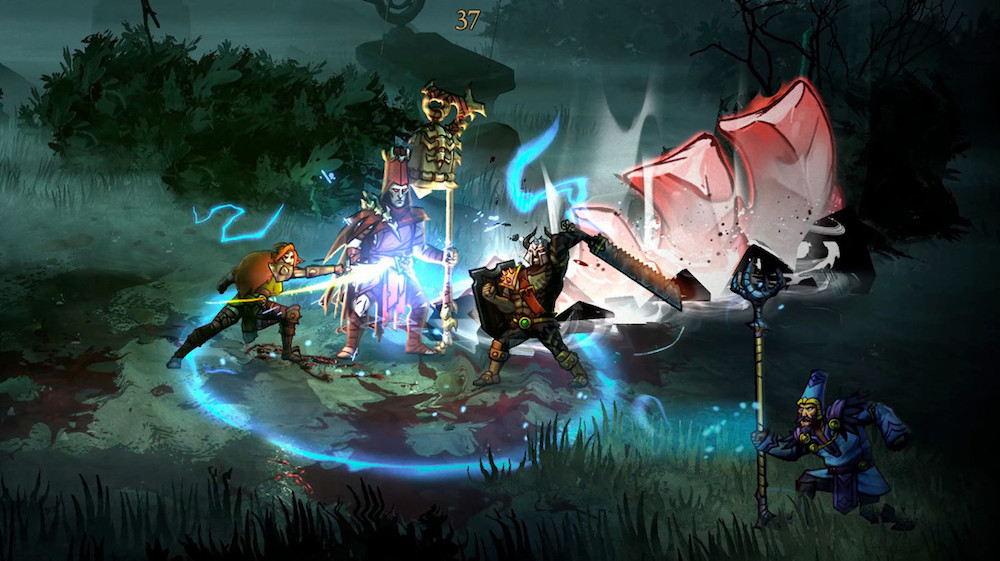 Blightbound, a stylish dungeon crawler from Awesomenauts developer Ronimo Games, will be launching for PS4, PC and Xbox One on July 27, existing Early Access in the process, publisher Devolver Digital has announced.
Featuring online Cross-Play and local multiplayer, Blightbound tasks gamers with exploring dozens of dungeons, as you take three heroes from the comfort of your mountain refuge and into the Blight — a mysterious and corrupting fog enshrouding the world.
As with any good dungeon crawler worth its salt, Blightbound offers heaps of loot to hoover up along your journey, with 20 unique heroes in total to collect, each possessing their own unique skill set, passive abilities and full narrative to back them up. The game marries vibrant hand-painted characters with real-time 3D models and lighting effects to bring the world to life.
Blightbound features three distinct lands, each featuring numerous dungeons to explore, such as the Gravemark, Undersold and Blood Ridge. Character roles also help you tails your playstyle, including warrior, assassin, and mage, your heroes can be kitted out with crafted items to alter their attacks and abilities.
So yes, it's basically a dungeon crawler, and that's just fine with us.
Blightbound will launch on July 23 for PS4, PC and Xbox One.