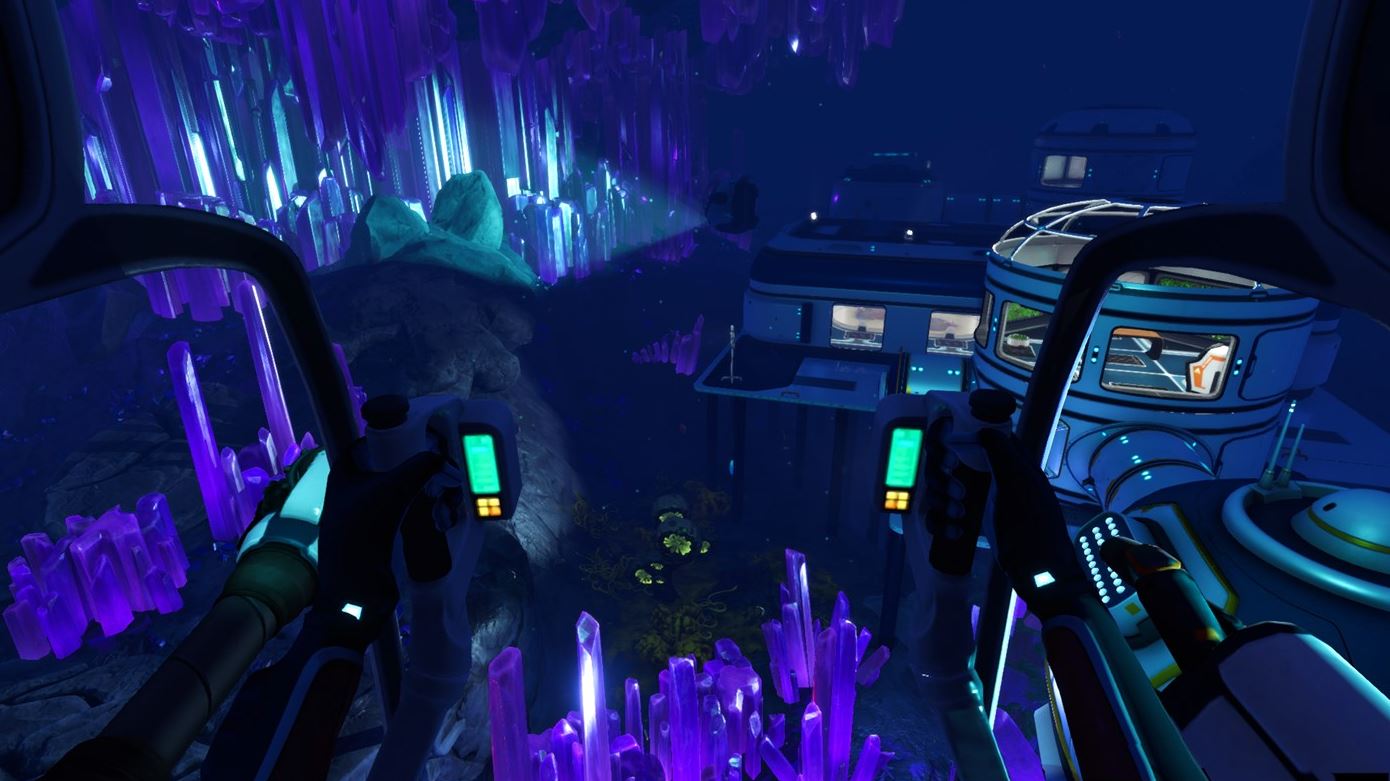 Subnautica: Below Zero offers four different types of play for you to experience, each creating a different setting and pace to the experience, so you can find what fits you best. Whether it is the intense, life-or-death scenario of Hardcore mode, or the ability to do whatever you want in Freedom mode, there is something for you and here we explain what is different between these four modes.
In this guide:
Survival Mode
Survival Mode is your standard, traditional mode of play in Subnautica. Players must manage their health, temperature, oxygen, food, and water levels, with the risk of death if you run out of health, oxygen, or your temperature drops too low. Upon death, your inventory will be dropped but can be retrieved by going to the location you died at.
This mode also offers the full story experience on offer in Subnautica and is the recommended way to play if you are looking to experience all the narrative has to offer.
Freedom Mode
Freedom Mode does what it says on the tin. You have the ability to go and do whatever you want, similarly to Survival Mode. However, you don't need to worry about maintaining your food or water levels, allowing you to focus on exploration.
Hardcore Mode
Hardcore Mode in Subnautica: Below Zero is for those who are looking for a tough experience. With, only one life, if you happen to die, your progress will be reset with you starting over again from the beginning. You also won't be notified of low oxygen, or when you are in danger.
Creative Mode
Creative Mode is the final way to play Subnautica: Below Zero and allows you to freely explore and build without any restrictions. You cannot die and do not have to worry about health, oxygen, temperature, hunger, or thirst. On top of that, crafting doesn't require materials or blueprints and energy isn't needed to power buildings and vehicles. Structures cannot be damaged, also.
That covers all the different modes available in Subnautica: Below Zero. Which one are you going to jump into when you begin your adventure?
Subnautica: Below Zero is available now on PS5 and PS4.