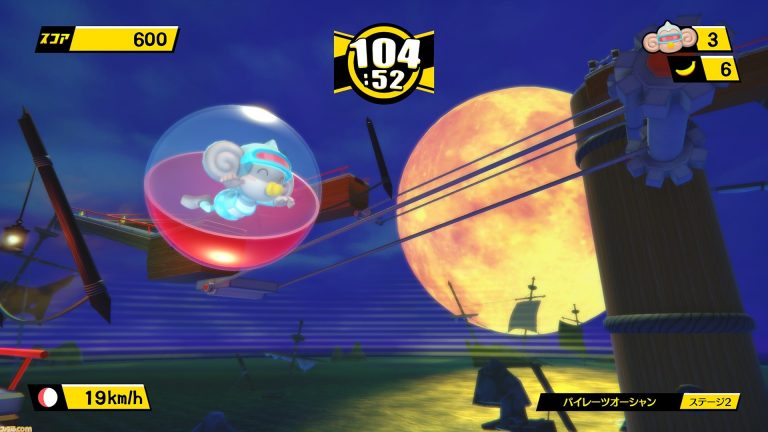 SEGA has knocked up a Super Monkey Ball Banana Blitz gameplay trailer, offering a quick glimpse at the revamped party-platforming romp in action. In case you haven't been keeping up, this is a spruced up version of the original 2006 Super Monkey Ball Banana Blitz for the Wii, so expect it to look and play a lot better than it did 13(!) years ago.
Super Monkey Ball Banana Blitz Gameplay Trailer
Check out the trailer below.
Super Monkey Ball Banana Blitz HD is scheduled to ship on October 29 for PlayStation 4, Nintendo Switch, and Xbox One.
The game features over 100 main stages and is complemented by some 50 mini-games to tuck into. In a first for the series, boss battles have been added in Banana Blitz, and players can also jump and wield character-specific abilities to tackle the various puzzles strewn throughout each stage.
Super Monkey Ball has been knocking around for a while now, having debuted for the Nintendo GameCube over 15 years ago. Its success spawned a franchise that has graced numerous formats, including Game Boy Advance, PlayStation 2, Xbox, iOS, Wii, 3DS, and PlayStation Vita.
Super Monkey Ball Banana Blitz HD is a pretty major release, as it's the first entry in the long-running series since 2014's Super Monkey Ball Bounce. In addition, PlayStation owners haven't seen a new game in the series in seven years.
Interestingly, the franchise was created by Toshihiro Nagoshi, who you might recognise as the mastermind behind the Yakuza franchise. His Ryu Ga Gotoku Studio has worked on a couple of Super Monkey Ball games, including Banana Blitz, although the main titles were developed by Amusement Vision.
At this point, I'm surprised that we're not getting some sort of Super Monkey Ball HD Collection; I think that would go down a treat, especially as there's a boatload of games to pick from that would be well suited for a HD facelift.