Bandai Namco Games has unleashed a punchy list of Tekken 7 patch notes for update 3.31, which features a number of balance changes for the cast. One of the main things it does is nerf Kazuya and Devil Jin's controversial tracking Hellsweep, as well as buffing a number of moves for Gigas.
Tekken 7 Patch Notes – Update 3.31
Check out the latest Tekken 7 patch notes below.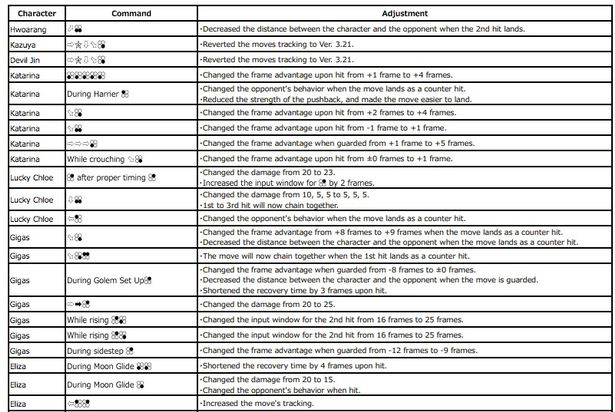 Tekken 7 was released for the PS4, PC, and Xbox One in June 2017, and as sold over five million copies worldwide. The series is more popular than ever right now, with Tekken 7 remaining a popular addition to fighting game tournaments globally.
Related Content – Tekken 7 Review
The development team has been continually pumping out fresh content for the game via new seasons, which introduces numerous legacy characters, new stages, the wall bounce mechanic, and extra training options including frame data display.
Right now it's unknown if there will be a Season 4 of Tekken 7, but the way things are going, we wouldn't rule it out.