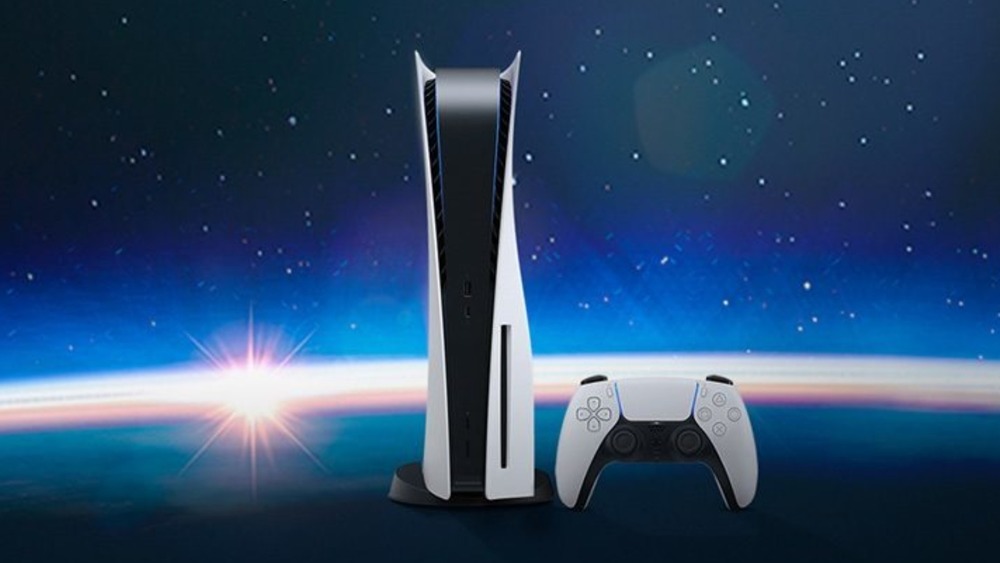 PlayStation 5 is finally at your home, and you are eager to use it! But how to deal with its terribly small storage space? You don't want to run out of space when it comes to games and fun on your PlayStation. After all, that is why you bought it, so you can have the best gaming experience. But to get the best experience, you need to increase the storage space, and this can be done by installing an off-the-shelf M.2 module. Adding another SSD card for your PlayStation will help you increase the storage space, and if in the future you will lose the data, you can retrieve the data with the help of a data recovery services provider, but keep in mind that backup is highly recommended.
Adding another SSD card that can support the storage will benefit you in many ways, but before you select the SSD card, you need to know about each available one in the market and then choose the best for your PlayStation 5. Below are some SSD cards and their features to help you select easily:
WD_Black SN850
With the capacity of 1TB, WD_black SN850 is the best SSD card for your PlayStation 5. It has a write speed of 5,300MB/s and a reading speed of 7000MB/s which is more than good for a secondary drive. You will not have to wait for the loading as with this speed, and you will not face any problems related to loading or buffering. The drive also comes with a pre-installed heat sink. That is why WD_Black SN850 is the best SSD card for gaming all over.
Sabrent Rocket 4 Plus
With a reading speed of 7000 MB/s and 5300MB/s writing speed, Sabrent rocket 4 plus is one of the most pocket-friendly SSD cards you can buy. You do not have to spend a fortune on a secondary drive for your PlayStation 5 if you want to increase its storage space. You will get the accurate TLC type NAND the same in the top SSD cards available in the market. So do not worry about settling for Sabrent rocket 4 plus at a low price. Sabrent rocket 4 plus is a reliable drive for PlayStation 5, which you can find at a reasonable price in the market.
Crucial P5 Plus
Crucial P5 plus is a card with 5000MB/s write speed and 6600MB/s reading speed. Crucial P5 plus is faster than PlayStation's own internal storage, so it also becomes a better choice if you are looking for an SSD card for your PlayStation. Even with a little less read and write speed, the Crucial P5 plus is not less than the other cards recommended by experts.
You should also know that it is not one of the expensive cards that people think they will have to buy to increase storage.
Samsung 980 Pro
Samsung 980 pro is the second-best SSD card you can use for your PlayStation 5. The WD_Black still holds the first position but being on the second one, Samsung 980 pro offer 7000MB/s reading speed and 5000MB/s writing speed. The reading and writing speed for a secondary drive is not bad as all you need is a good speed, so you do not face any problems while loading. Its TLC NAND memory is designed in a V shape, which makes it unique as it helps write at twice the speed. So for the long run, Samsung 980 pro is the best option for your PlayStation 5.
Seagate FireCuda 530
Seagate FireCuda 530 comes in various capacities ranging from 500GB to 4TB, so you can buy the drive that fulfills your requirement. So, if you do not want or need to buy a card with much capacity, you can always choose Seagate Firecuda 530 for your PlayStation 5. Using Seagate Firecuda 530 will not let you down when it comes to enhancing the performance of your PlayStation 5. The card is durable as it uses 3D TLC NAND flash memory. You can easily re-write the drive as many times as you want.
Corsair MP600 Pro XT
giving you the best quality performance for your PlayStation, corsair MP600 Pro XT comes with 7100MB/s reading speed and 6800MS/s writing speed. Corsair MP600 pro XT provides heavy capacity when it comes to storing, thus making your gaming sharing experience much better than before. The internal storage of the PlayStation 5 does not provide so much space; thus, you need to use another device that can help in storing data. And if you are looking for a compatible driver for your new PlayStation, then Corsair MP600 Pro XT is your best option. It has 4TB storage that is more than sufficient for your best gaming experience. If you do not require a 4TB drive, you should know that corsair is also available in 2TB and 1TB.
Now that you know about the best SSD cards for your PlayStation 5, you can choose any one of the above, keeping in mind your preferences and need. Moreover, if you are worried about card failure and losing your data, you can always contact a data recovery company that will help you retrieve any data you have lost. SSD data recovery professional engineers will help you get your data back. You do not have to worry if you somehow have lost all the games or clips that you were supposed to share; the trusted data recovery company will recover all the data.