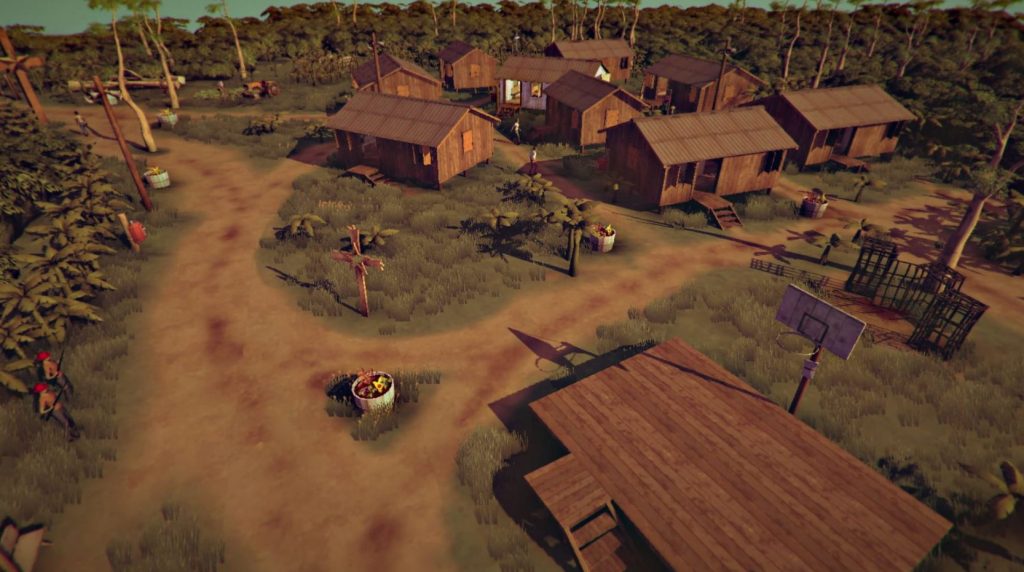 The release date for the upcoming cult infiltration game, The Church In The Darkness has officially been announced by developer Paranoid Productions. The game arrives next week on August 2, 2019.
The game puts you in the shoes of Vic, an ex-cop who has travelled to South America to free their nephew who has joined the Freedom Town cult. The cult is run by Rebecca and Isaac Walker and it is up to the player to uncover their motivations.
The Church In The Darkness is played from a top-down view. Vic has to sneak in undetected, search cabins, speak to the members of the cult, and find their nephew any way they can. But, if you reveal yourself to the cult, they will capture you and you will be forced to break out. Die again and you will restart the game from the beginning, with the ability to begin with some of the items you found in your previous playthrough.
The game is inspired by real-life events and has multiple endings depending on whether you play lethally or choose to subdue members of the cult instead. The game aims to highlight the mystery surrounding cults, why they aren't what they seem, and how that is accomplished from within the cult.
You can check out the latest trailer for the game announcing the release date:
I am quite excited for The Church In The Darkness to finally release after the game was announced years ago and shown off at multiple events since then.
The Church In The Darkness comes from developer Paranoid Productions, which is headed up by Richard Rouse III, who has more than twenty years of experience and the industry. Richard has also worked on numerous large projects including Sunset Overdrive, State of Decay, and Quantum Break.
The Church In The Darkness releases for PlayStation 4 on August 2, 2019.
What are your thoughts on The Church In The Darkness? Will you be picking it up when it releases next week?