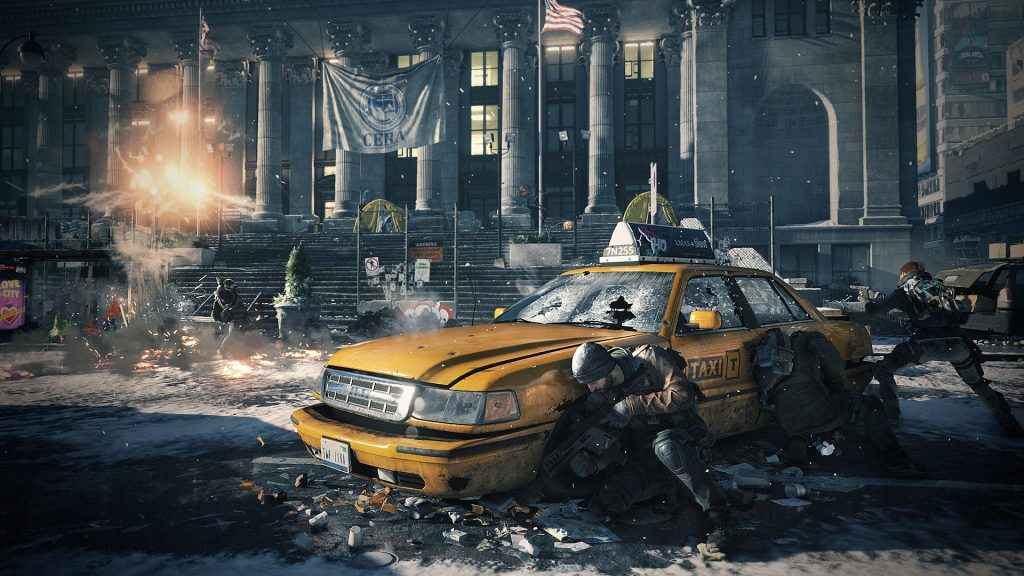 The Division 1.8 update launches tomorrow, and Ubisoft has released the patch notes detailing all the changes for its MMO shooter.
The Division update introduce 'Resistance' to the PS4, Xbox One and PC version, which expands the game's current map with an area called the West Side Pier. There will also be two new game modes.
Resistance (PvE mode) - In Resistance, the different factions are teaming up for the first time to fight against Division agents. Varied enemy NPCs continuously spawn in waves as up to four agents try to survive for as long as they can. Enemies drop resources that can be used to either set up defenses or extend the battlefield, offering more tactical options to the players. Players need to cooperate and find the best strategy to complete as many waves as possible and get greater rewards.
Skirmish (PvP mode) -

In Skirmish, two teams of four players compete against each other to get the highest number of kills before the time expires. Teams earn points each time a downed enemy player is eliminated.
The Division 1.8 update is a whopper
They'll also be a new social hub, an upgrade to the rogue mechanics and gear optimization.
Check out the full patch notes.
The Division 1.8 update is due for release on December 5, ahead of a free weekend if you'd like to test it out between December 7-10. If you like what you see, you'll be able to carry over progress from the game if you decide to purchase.
Also, all owners of The Division can enjoy full access the content from the Season Pass, including all expansions with a free DLC week that runs from December 5-19.