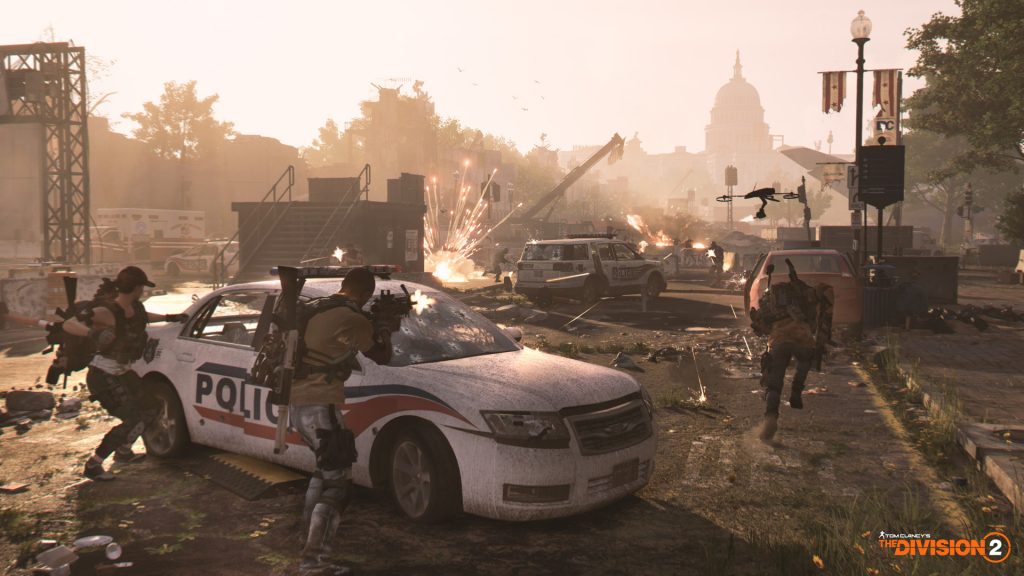 The first episode of content for The Division 2 has been detailed by Ubisoft. Episode 1 – DC Outskirts: Expedition will add in new missions, gear, weapons, and quality of life improvements.
This expansion for The Division 2 was detailed in a press release by Ubisoft. It will arrive for free to all users on July 30, 2019. Those with the Year 1 Pass will gain access to the expansion on July 23, 2019.
This expansion will take you to the outskirts of Washington D.C. offering new locations to explore and picking the story up from where the Tidal Basin Stronghold left off. Two new main missions, Camp White Oak & Manning National Zoo, will ask players to find the former President of the United States and eliminate a member of the outcasts held up in a zoo.
Expeditions are a brand new experience for players. You will tackle the objective across three different weeks with the expedition changing theme and tone every seven days. Completing all three sections of the experience will unlock an exclusive treasure room filled with loot.
A few new weapons are also being added to the game, including the exotic Diamondback Rifle, the exotic BTSU Datagloves, and two new weapons: the Stoner LMG and the Carbine 7.
On top of all of that, a brand new "Discovery" difficulty mode has been released for the Operation Dark Hours Raid, allowing players to prepare and get used to the mechanics before trying out Normal difficulty. Some small weapon balancing and gear buffs have also been made to the looter shooter.
All of this content will arrive when Episode 1 launches.
Episode 1 – D.C. Outskirts: Expeditions releases for free for PS4 owners with the Year 1 Pass on July 23, 2019. It will be available for free for everyone who owns The Division 2 on July 30, 2019.
Will you be jumping back into The Division 2 with Episode 1's launch?