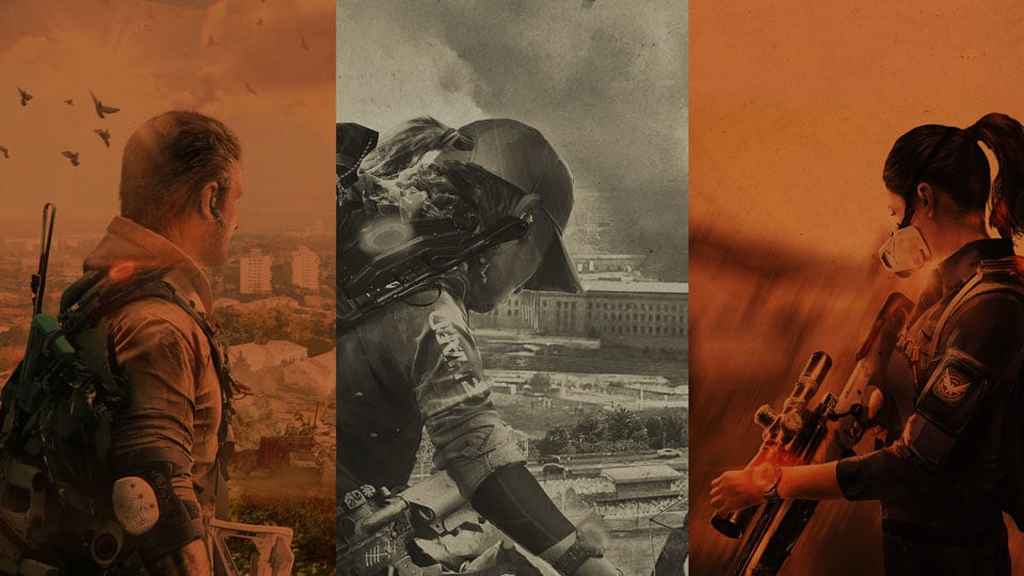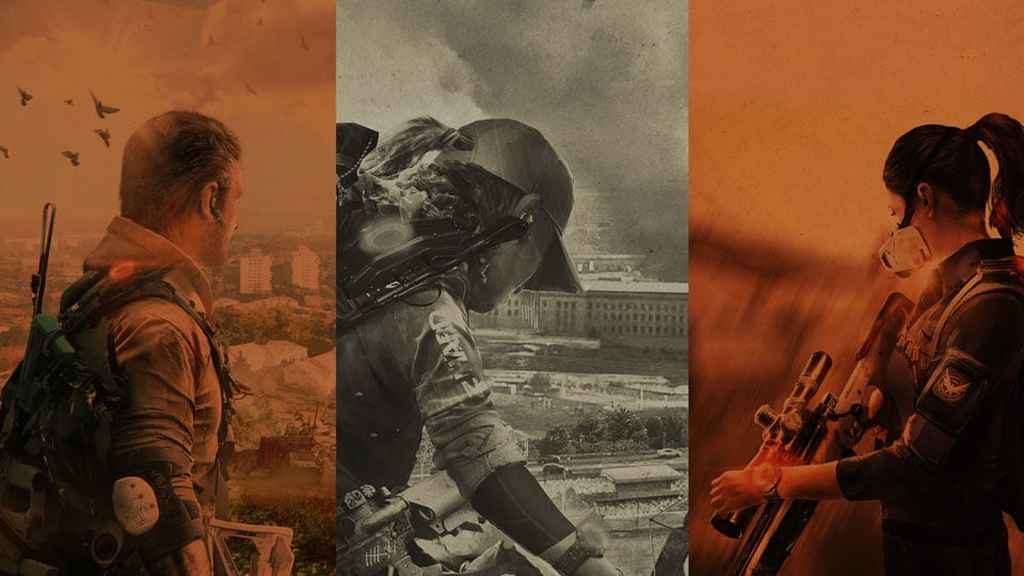 With The Division 2 launching in just a couple of weeks' time, publisher Ubisoft has released a comprehensive roadmap detailing its plans for the year ahead.
Covering everything from supplementary narrative content (known as Episodes) and the game's Year 1 pass, to in-game monetisation.
The Division 2 Year 1 Roadmap – Bonus Episodes and Specialisations
First and foremost, alongside regular quality of life improvements and content updates, the overarching story of The Division 2 will expand over the course of the next 12-months via a series of bonus "Episodes".
Available as free downloads to all players, these Episodes will "introduce new narrative driven content, as well as new ways to play the game", according to Ubisoft.
A grand total of three Episodes will release during year 1:
The first Episode, D.C. Outskirts: Expeditions will take you to the surrounding areas of Washington as you chase down elite members of the Outcasts and the Black Tusks and fight for the liberation of the city in new locations.

The second Episode, Pentagon: The Last Castle will bring you to one of America's most iconic locations to unveil what secrets lie inside this well protected maze.

Our third Episode will conclude Year 1 of The Division 2 and pave the way for more thrilling content.
Ubisoft will also be releasing three additional specialisations during year 1 (equipped with their own unique signature weapon and skill tree) offering players new ways to take on the various challenges they'll encounter as they explore Washington D.C.
Year 1 Pass
Alongside the free episodes and content drops mentioned above, a Year 1 Pass will also be available to those who want to get the most out of The Division 2.
This includes:
7-day early access to any and all narrative content (i.e. Episodes)
Instant access to all Year 1 specialisations, both the three that are available upon launch and the three additional specialists that will be released at regular intervals throughout 2019 (those being the ones that non-pass holders must unlock through gameplay)
Exclusive access to eight Classified Assignments which delve deeper into the events that led to the player's arrival in D.C.
Additional Bounties and Projects
And a raft of exclusive cosmetic items
The Year 1 pass is included in Gold and Ultimate editions of the game, but will also be available as a standalone purchase once The Division 2 launches later this month.
Monetisation
In terms of monetisation, meanwhile, Ubisoft has reassured fans that in-game purchases are entirely optional.
More importantly, players can only obtain cosmetic items from the Apparel Store and Apparel Caches (which come in two varieties: Standard and Event). In other words, it won't be possible to farm weapons, crafting components, or anything else that might offer certain players an unfair advantage over their fellow agents.
Our intention is for players to organically earn new pieces of Apparel as they enjoy the many different activities of The Division 2; getting cosmetics from gameplay should be fun, exciting and rewarding. For those who wish to speed up this process, or acquire specific Apparel, there will be choices to directly purchase individual cosmetics in the Apparel Store, or via Event Caches post launch.
Additional information on everything mentioned above (covering things like drop rates, item duplication etc.) can be found in a detailed FAQ on the game's official website.
The Division 2 launches on the 15th March on PS4, Xbox One, and PC.