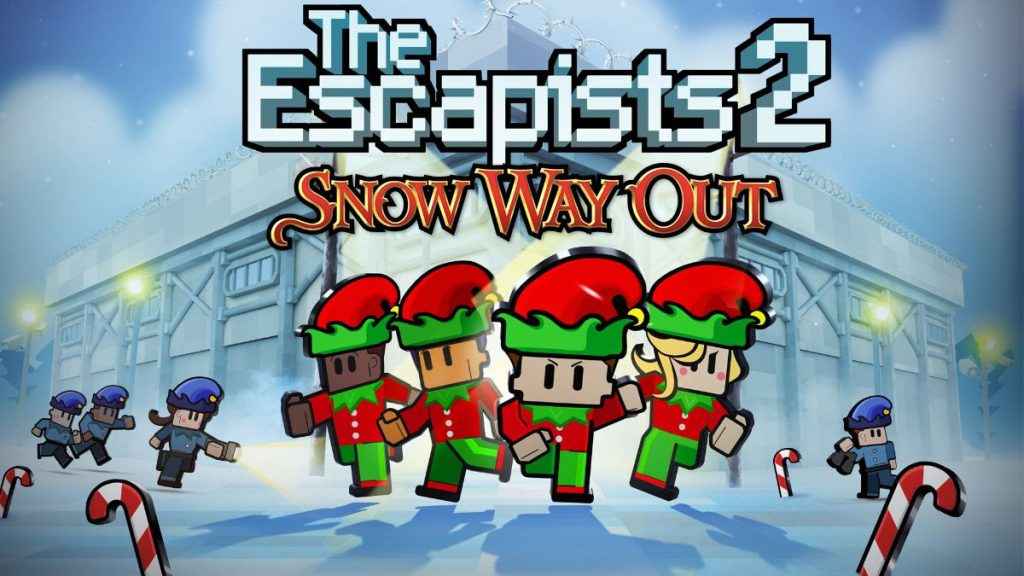 Available right now for free on PS4, Xbox One, Nintendo Switch, and PC, The Escapists 2 Snow Way Out update adds a touch of Christmas cheer to the enjoyable if punishing jailbreaking sim.
"Following on from last year's free Santa's Shakedown release, Santa has now ditched his mantra of good will to all and has instead opened a booming online retail store." Reads the official blurb.
"His sleigh sits abandoned, as new delivery sleighs ship products all around the world. The North Pole now contains warehouses and concrete cells to contain the poor elves forced to work for Santa. You still better be on your best behaviour, as waking up with a lump of coal in your desk is the least of your concerns!"
New Jobs and Unique Ways to Escape – The Escapists 2 Snow Way Out Update
As you can see from the trailer above, the Snow Way Out update exchanges the standard penitentiary for a dystopian version of Santa's workshop; one in which the elves are held against their will and forced to create the products that fuel St. Nick's thriving online business.
Thankfully, the elves have concocted various ways to escape their predicament, which includes hiding in the gifts Father Christmas sends out to his customers.
Additionally, Snow Way Out features a new craftable weapon, the Candy Pain, as well as four quasi-festive jobs: engineer, reindeer feeder, robot worker mechanic, and, my personal favourite, the person who burns all Santa's letters.
Developed by Mouldy Toof Studios and published by Team17, The Escapists 2 earned a solid 7.5/10 in the PSU review. Reviewer Neil Bolt was complimentary of the game's improved visuals and gameplay scenarios, but critical of its unforgiving nature.