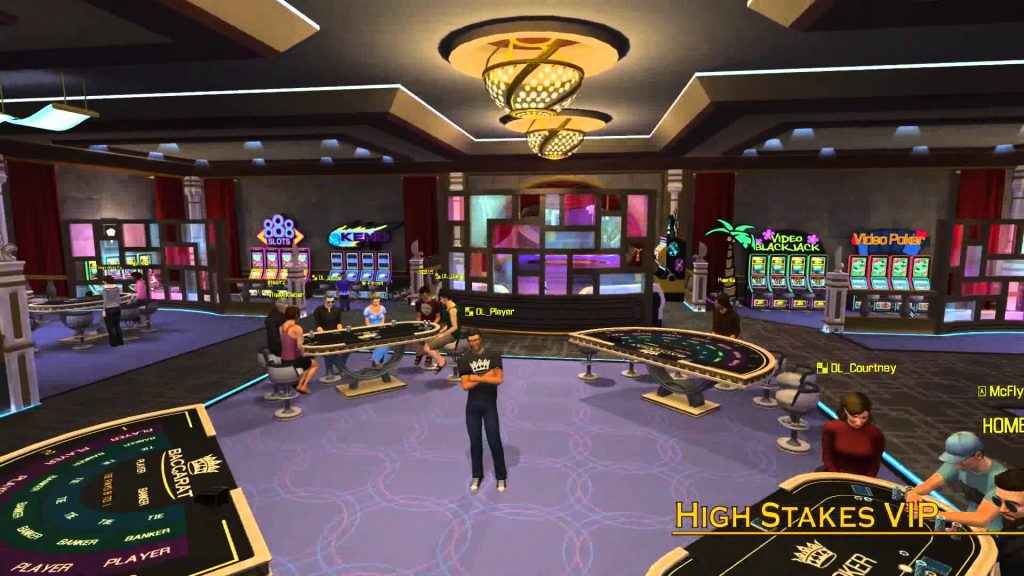 Are you ready to indulge in all your favourite casino games? Then The Four Kings Casino and Slots game is a game changer (in more ways than one) that you need to check out. All the popular casino games reside within this Playstation 4 and Steam game which seems to have a bit of everything you'd expect it to have and more. The rewards are stunning, the visuals are fantastic and the experience is simply amazing. You could even compare it to www.fruityking.co.uk.
More About the Game
High-quality graphics are the order of the day with this uniquely designed game. You can stimulate your senses with brilliant 3D visuals, superior casino games such as online slots, UK based tutorials on streaming communities, and of course, the best treatment to make you feel like a VIP. In the game, you can choose what you want to play and do so at your own pace. If a luxury casino experience is what you're after, then you can work your way to the VIP section.
There's an array of slots and table games to peruse and these games are developed to give you an unmatched high-quality online gaming experience. You can link up on the PS4 network or Steam community to play with friends or family while earning some rewards. Speaking of which, you also want to set your eyes being the next virtual jackpot winner. Note that these rewards are merely game prizes and not considered as real money.
The Selection of Games
You can personalise your avatar in 3D and express your own unique style. Whatever tickles your fancy, The Four Kings Casino and Slots has it all. Make online friends and climb the leader board while you tackle and enjoy your favourite casino games. Get in on the action with all the events, dress up to look the part and have a seat at one of the best virtual video game casinos.
Other Games to Explore
The developer, Digital Leisure Incorporated, is famous for bringing players an ultimate and immersive experience has expanded its portfolio to include The Four Kings Casino and Slots as a game within a different genre. Whether you've played casino games before or not, you are guaranteed to have a great experience with this game. The developer knows how to please with in-game rewards and their innovative ideas cater to different needs.
Join the 3D side of the world and experience what it feels like to be treated like a king and queen. We are loving all the new casino games with some classic ones that take us down memory lane. Go from blackjack to craps, Texas Hold'em to slots and many others.
Is The Four Kings Casino and Slots A Hit or Miss?
Whether you prefer poker, roulette or baccarat, The Four Kings Casino and Slots has virtually every game to appeal to your specific tastes and preferences. The human-like 3D imagery is of the best quality as it incorporates realistic detailing and immaculate craftsmanship. It is, however, the in-game rewards that got our attention. In addition to this, the high stakes jackpots will surely also make you one happy player. Furthermore, our obsession comes from how versatile this game is as it is the epitome of an all-rounder in its class.