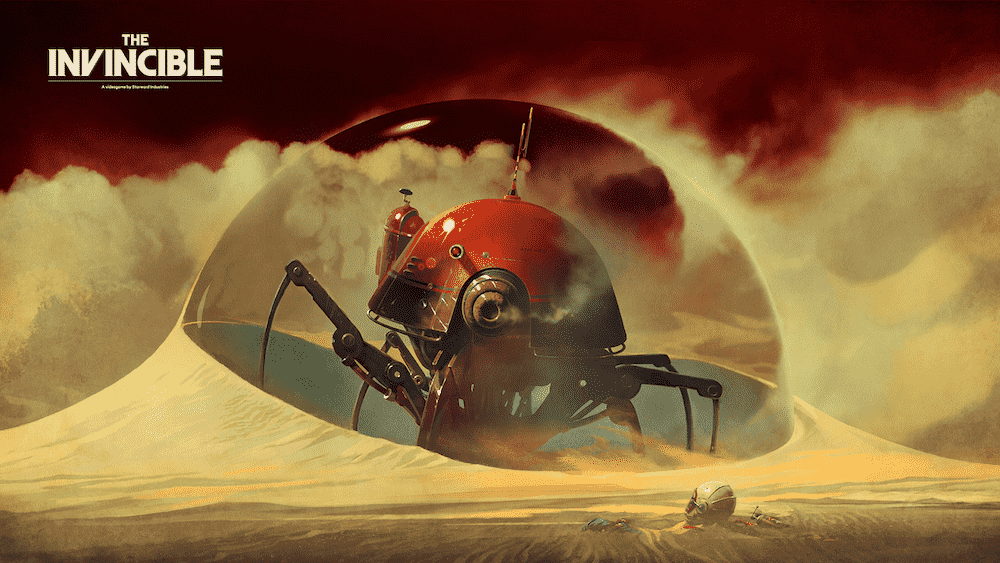 Polish studio Starward Industries has announced that it's working on a sci-fi retro-future thriller known as The Invincible, which will be coming to PS5, PC and Xbox Series X in 2021.
The Invincible Revealed For Next-Gen And PC
The game has been in development since 2018, and takes the form of a first-person single-player game set in a retro-future world. The announcement comes in celebration of the 99th birthday of Science Fiction writer Stanislaw Lem, and features a number of veteran AAA developers on the team.
Starward Industries CEO, Marek Markuszewski, commented:
The Invincible, which has been secretly in the making for some time, combines a fascinating setting, iconic story and an established non-linear gameplay to deliver a truly unforgettable experience" says. The studio believes in the power of interactive storytelling, and wants to engage gamers of all skill levels in crafting their own paths in the peculiar world of a distant, malevolent planet.
The Invincible has been inspired by various works from Lem, and will see players visiting a distant planet known as Regis III featuring an atompunk aesthetic. The setting has advanced technology allowing for seamless space exploration, but on the flip side, the Cold War hasn't ended and the digital revolution has not yet taken place.
The Invincible will be released for PS5, PC and Xbox Series X in 2021.