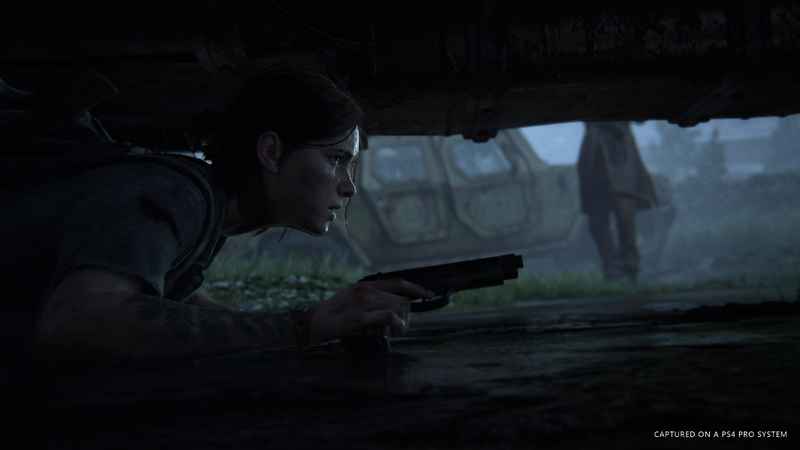 I don't know about you, but whenever I see the words 'The Last of Us Part 2' pop up on my screen these days, I can't help feeling a frisson of anticipation as Naughty Dog offers fans a few more tantalising crumbs of information about its next blockbuster project.
And, though it might not be a concrete release date or confirmation of Joel's role in the upcoming sequel, today's news – that The Last of Us Part 2 protagonist Ellie will be accompanied by an unidentified, AI-controlled companion – is pretty damn intriguing.
What makes a good NPC companion – The Last of Us Part 2
This new information comes from a recent Buzzfeed interview in which franchise Director Neil Druckmann and The Last of Us Part 2 co-writer Halley Gross were asked a number of questions about the game; including what makes a good NPC.
Before he answered the question, however, explaining that the best NPCs behaviour realistically and possess their own distinctive personalities, Druckmann revealed: "Well, so, Ellie used to be an NPC, but she's the protagonist in this story, so the player is controlling Ellie. Umm, it's safe to say with the game that we made in the past that there will be some NPC with you in this story, even though we're not showing [the NPC] in this demo. The demo in question being that which appeared at E3 a few weeks back. Here it is again, if you need a reminder.
Now, he didn't disclose the identity of this mysterious individual, nor the nature of their relationship to Ellie, but it's more than enough to kick-start some rampant speculation.
Could it be Joel? Or even Dina? Is it an as-yet unnamed fellow survivor? Maybe, just maybe, her companion isn't human at all and is of the canine variety. It'd explain why Ellie's referred to as 'Wolf' during the E3 demo, whilst also accounting for this lovely photo of a dog in a mocap suit posted on Druckmann's Twitter account in February.
Feel free to offer us your own thoughts in the comments.