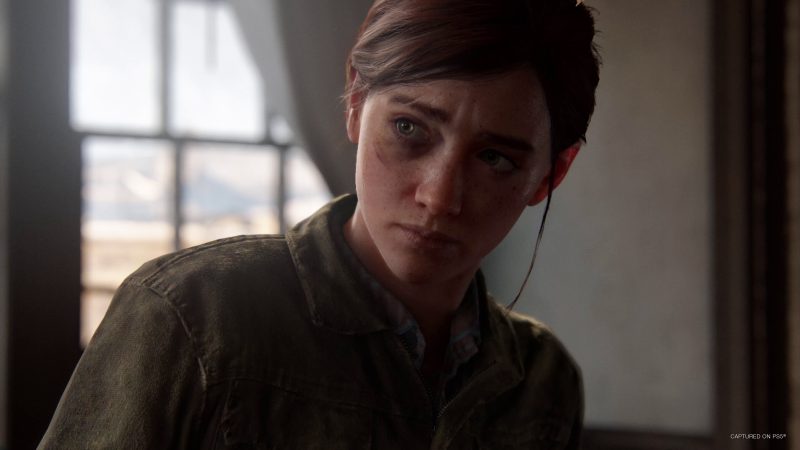 UPDATE 17/11/2023: Shortly after The Last Of Us Part II Remastered on PS5 leaked, Naughty Dog has officially confirmed the coming remaster and the January release date, along with the official release of the trailer.
Unfortunately for Naughty Dog, once again a major announcement has leaked only weeks before it was likely meant to go out.
The Last Of Us Part II Remastered coming to PS5 is real, and it's leaked thanks to a listing on PS Deals, which includes a full description of the coming remaster.
It'll be arriving on PS5 this coming January 19, 2024.
According to which, this new remaster has been "built for the PS5 console" with enhancements that bring the original to heights "not possible before."
The game's fidelity mode will output a 4K resolution, though critically there's nothing said about frame rates, or if there is a performance mode, but the indication of a fidelity mode at least suggests there is an additional mode.
It'll also of course take full advantage of the DualSense and all its features, include a whopping "host of graphical improvements" and "improved loading times" thanks to the PS5's SSD.
This new version will also include gameplay bonuses like a developer commentary mode, three additional "early in development levels" that weren't included in the original called The Lost Levels, new character and weapon skins for Ellie and Abby, a Guitar Free play mode.
It'll also include accessibility upgrades like descriptive audio and speech to vibrations.
What's possibly the biggest addition in this new version however is an entirely new "rougelike survival mode" called No Return, where players will face off against enemies surviving as long as possible through a changing path of random encounters.
There's also a trailer you can check out for the remaster, courtesy of Insider Gaming.
The No Return mode definitely sounds like it could be this excellent add on for fans of the game's combat, but other interesting things to note are what's lacking.
Namely no mention of a PC version, though one is almost definitely not far off, and no mention of whether or not there will be an upgrade path for those who already own The Last Of Us Part II on PS4.
Hopefully we'll get more answers soon, potentially at The Game Awards, which was almost certainly where this announcement was meant to arrive, unless the plan was to just tweet it out next Tuesday, for no reason.
Source – [PS Deals via Wario64, Insider Gaming]