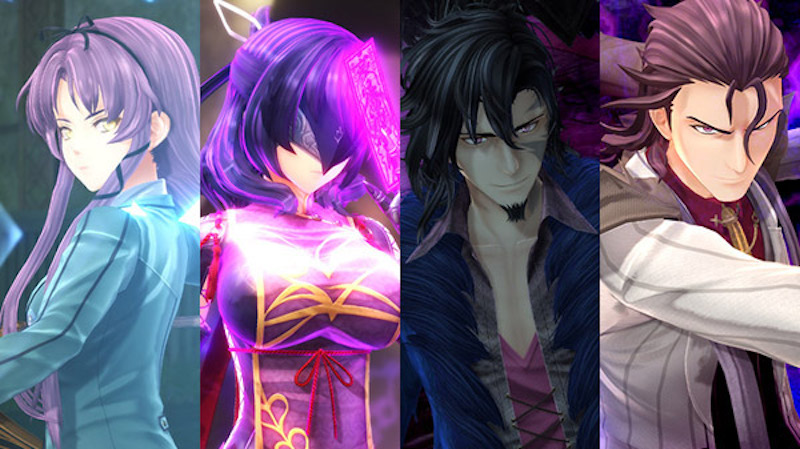 A bunch of new characters have been revealed by Falcom for The Legend of Heroes: Kuro no Kiseki, spotlighting the characters Renne Bright, Yin, Ellroy Harwood, and Gerard Dantes.
First up, Renne is a 17-year-old Aramis High School exchange student in her second year, and is currently the school's council president. Upon arriving at the Republic in 1208, she meets Agnes, whom she becomes close with as their dorm rooms are next to each other.
Meanwhile, Yin, an assassin known as The Shadow of the Easterner Quarter, is 21 and wields a demon-slaying sword and always covers her face up with a mask. Yin previously had a contract with Heiyue and operated in the Easterner Quarter, but has since changed her base to Crossbell a few years back.
Next up is Ellroy Hardwood, a 47-year-old outlaw who wields a mysterious power that is able to cause demons in purgatory to rot away. Lovely! He was previously a member of the assassins organisation Order of the Moonlight House, where he was given the role of Enforced by the Grandmaster.
Related Content – Sony PS5 Complete Guide – A Total Resource On PlayStation 5
Finally, 35-year-old Gerard Dantes is the boss of Armata, a mafia organisation, where he commands an 'overwhelming aura' that appears to make anyone obey him. To make Armata what it is now, Gerard took it upon himself to kill former boss Enrique due to his mishandling of a previous matter.
The Legend of Heroes: Kuro no Kiseki is slated to hit Japan on September 30 for PS4.
[Source – Gematsu]