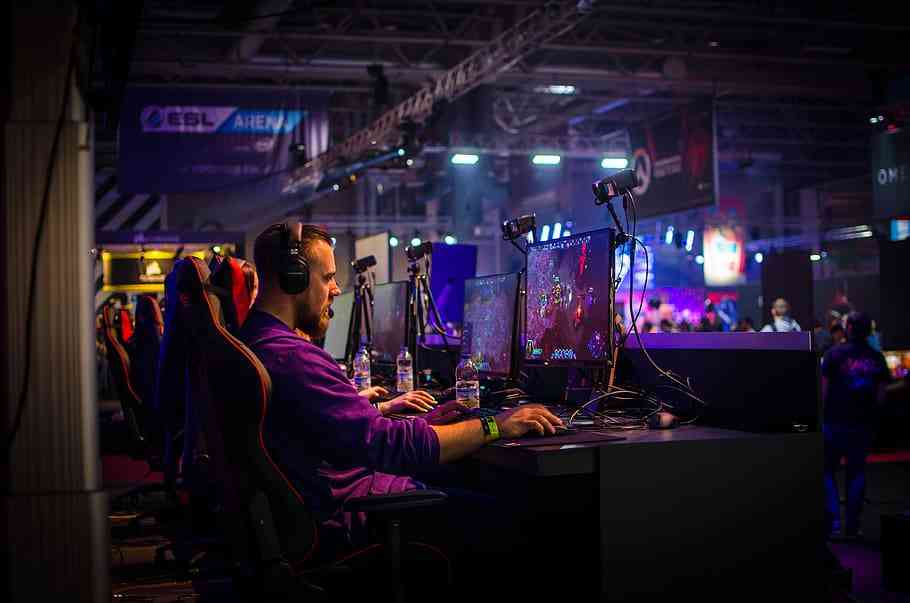 eSports betting is gaining enough traction to warrant sports betters to give it a platform. Over the years, it has gained momentum, and each day the number of people participating keeps increasing, and the tournaments get bigger with higher payouts.
The new trend encouraged various websites that have a list of online sportsbooks to add the eSports section to their menus as well where punters, passionate players, and gamers can now place bets on their preferred games. Because the market is still new, few people know the games you can wager on.
Here are a few of the popular eSport games you can start with.
Counter-Strike: Global Offensive (CS: GO)
CS: GO is at the top because of the high price in tournament wins that it attracts. It's a game that has existed since 2012, and players have become knowledgeable in its quests. The game receives updates and patches frequently, making it a progressive option. Some of the updates feature advanced weapon skins.
Tournaments held yearly include DreamHack Anaheim, ESL One Cologne, IEM Katowice, ESL One Rio de Janeiro, ESL Pro League, and BLAST Premier.
For these events, tournament prize pools can reach up to $ 1million and attract over a million viewers. The CS: GO is a popular eSport category for bookies.
League of Legends (LoL)
LoL is also a popular eSport game worldwide, but it attracts the Asian market immensely. It boasts over 8 million players spread across the globe and offers the most exhilarating two multiplayer online battle experiences and arena.
The game was launched in 2009, and since then, over $ 80 million total prize pool money has been won across thousands of events. Eight of its global top ten earners are from Korea, and only one (Luka Perkovic) isn't from Asia.
Dota 2
Dota 2 attracts much viewership, and the prize money is always enticing to betters. Dota 2 was developed by Valve and had a global audience. The top 25 earners of Dota 2 come from 16 different countries, including France, China, and the US.
While Dota 2 is listed as third in the pecking order, it's the eSport game with the largest tournament prize pool money. It gets its funds from its stellar fanbase, which purchases new skins, game modes, and challenges.
Dota 2 dedicates 25% of its in-game purchases towards the prize pool. Any player that's ranked can have a shot at this share.
Fortnite
Fortnite has been around for three years, yet it ranks high among the eSport games with the highest tournament prize pools. It sits third as a contender of games that pays high prize money after Dota 2 and CS: GO, respectively.
Even though the hype might have slowed down, its eSport platform is still on the ascendancy. It has over 250 million registered users worldwide and boasts of epic Fortnite tournaments that are open to all players, whether you are ranked or not.
You can find Fortnite betting on many eSport bookies platforms.
Call of Duty (CoD)
CoD is exclusively played on consoles, yet it still attracts many gamers. Developed by Activision, it features unique iterations every year, and the recent version is Black Ops Cold War. You can enjoy the Call of Duty leagues that consist of 12 teams across North America and Europe.
The teams have unique logos and names. The tournament prize pool money is set at $6 million each season, and betters can engage in live CoD events weekly.
Valorant
Valorant was launched in 2020 and has done well to acquire a considerable fanbase. Players enjoy various agent abilities that can result in different outcomes. However, team strategy and shooting are still important for the player's success.
Though it's yet to host major LAN tournaments with attractive prize pool money, players have earned over $100,000. Valorant is a promising eSport game that has gained more popularity than games like Overwatch and Rocket League within a short time.
Overwatch
Overwatch is a shooter game developed by Blizzard's Entertainments. The game combines the hero element with a shooting genre, and you can choose between Damage Hero, Tank Hero, or Support Hero.
Overwatch launched its league in 2018, and in much similarities to the CoD league, players can choose local teams represented by various logos and mascots named after popular world cities. The teams are from the Pacific and Atlantic conferences, with leagues coming from East Asia, North America, and Europe.
While the league is still growing, it offers players total prize money of $5 million every year, making it popular among major eSport betting sites.
Rainbow Six Siege
Developed by Ubisoft, the game features a 5 vs. 5 shooter experience. Though the game was launched in 2015, it still has a massive following, and players can enjoy the roles of both defending and attacking. Tasks include rescuing hostages, defusing or planting a bomb, and eliminating enemies in their territories.
The Rainbow Six Siege has a pro league launched in 2016, which has gained exponential growth. The teams come from seven regions and compete for a maximum prize pool of $3 million.
Hearthstone
Hearthstone is a card game that was released in 2014. Even though you can play the game for free, you need to pay for expansions and special decks. The game is 1 vs. 1, and the players are handed 30 cards and one hero.
The focus of the game is to destroy the hero and the cards of the opposing player. By 2018 Hearthstone had already registered over 18 million registered players worldwide, acquiring its status as a major eSport game.
There are three levels for competitive hearthstone games. These include:
Masters Tour- $250,000 pool prize money
Masters Qualifiers- $250,000
Grandmasters- $500,000
The Grandmaster level pits 48 of the top players globally. Hearthstone games attract many viewers, making them a popular option for most eSports bookies.
Conclusion
To become a professional gamer, you will require practice and knowledge of the best eSport betting platforms. You can find competitive eSport booking odds and events on various online sports betting sites.
You need to have a strategy and place bets on the games you understand to win. Most bookies accept different payment methods, including cash, cryptocurrencies, and eWallets like PayPal and Skrill.