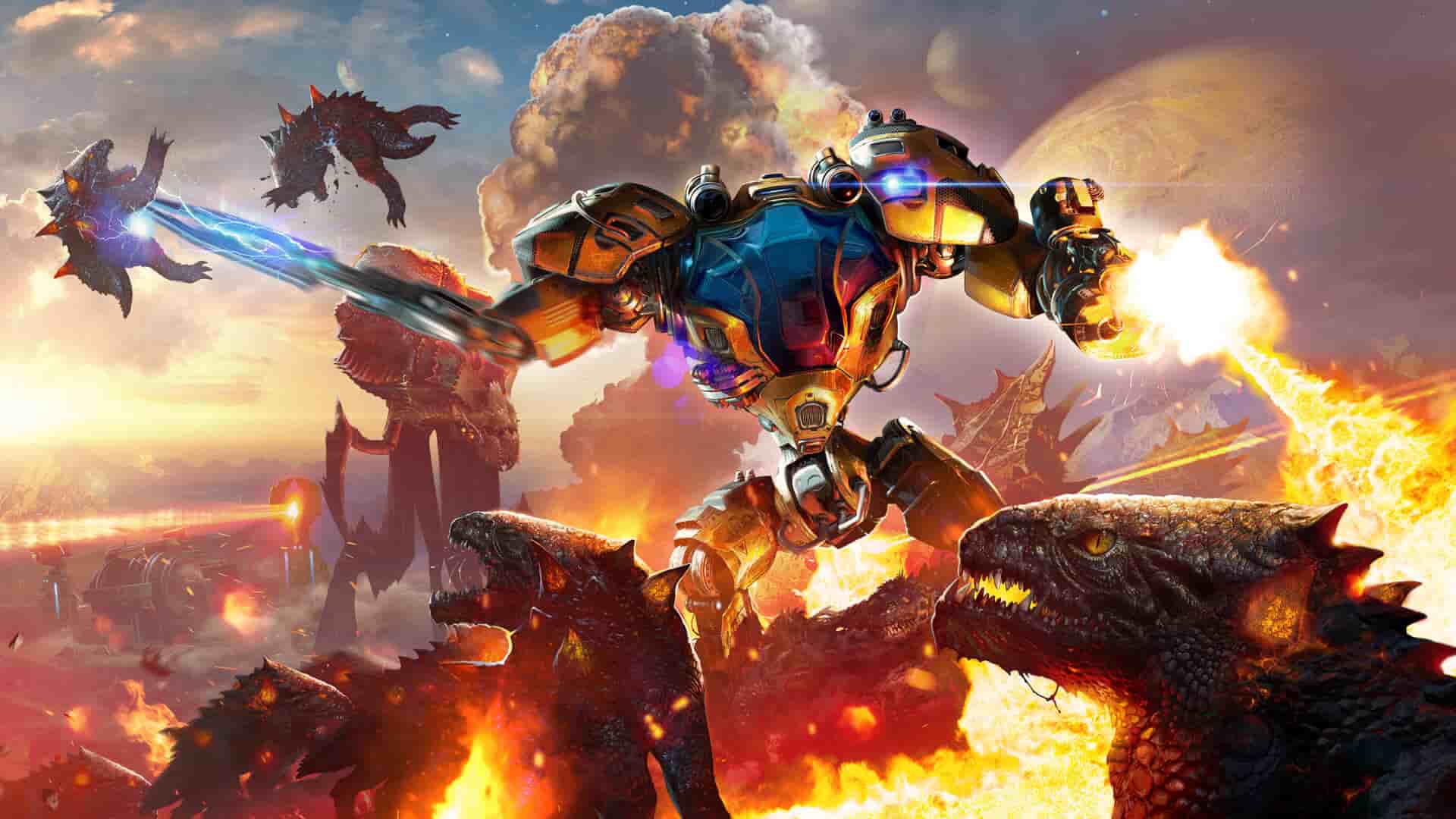 EXOR Studios and Maxium Games have announce that The Riftbreaker is coming to PS5, PC, and Xbox Series X/S on October 14, 2021. The game is also slated to appear on PS4 and Xbox One, although that will happen at a later, as-yet undisclosed date.
Still, it sounds like the PS5 and Xbox Series X/S versions will be quite the visual spectacle, with The Riftbreaker's use of the Schmetterling 2.0 engine allowing for AMD Fidelity FX Super Resolution, which means you'll get 4K resolution at a silky-smooth 60 FPS with ray tracing effects enabled on PS5 — Xbox Series X offers the same 4K/60 FPS combo, minus raytracing.
Naturally, those of you playing on Sony's latest gaming box will be able to utilise DualSense adaptive trigger and haptic feedback support, which is good to know.
Related Content – Sony PS5 Complete Guide – A Total Resource On PlayStation 5
Travelling through a one-way portal to the distant planet Galatea 37, Captain Ashley S. Nowak, aka The Riftbreaker, takes up the task of establishing a base to facilitate travel to and from Earth to further colonisation efforts.
Your Mecha-Suit, which Nowak affectionately labels Mr. Riggs, is able to withstand the harsh environmental conditions of the plant, and is packing all sorts of handy stuff you'll need to get your base up and running — as well as proving highly efficient in combat, which she'll need in her mission.
The Riftbreaker comes to PS5, PC, and Xbox Series X/S on October 14, 2021, with a PS4 and Xbox One version coming later down the line.