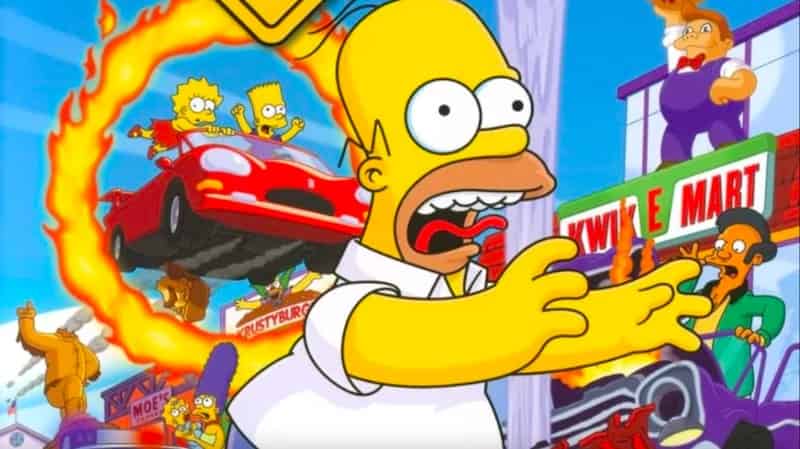 The Simpsons Hit & Run producer John Melchior has revealed in an interview with MinnMax about the fate of the sequel, and shed details on how publisher Vivendi turned down a lucrative deal to produce five more The Simpsons video games.
Melchior revealed that The Simpsons Hit & Run 2 was in development for a while at Radical Entertainment, but the plug was pulled after Vivendi was offered the Simpsons license to produce five more games, but rejected the deal.
Simpsons Hit & Run 2 would have been done by Radical, [and] there was a medieval Simpsons game that Matt Groening pitched, which was being done at Stormfront after Lord of the Rings. The biggest crime was that Vivendi did not obtain the Simpsons licence, though they had an offer in.The Simpsons came back with an offer, five games for X amount of dollars, it was a really good deal, and Vivendi said no. After the success of Hit & Run.
Related Content – Sony PS5 Complete Guide – Everything Explained About PlayStation 5 For New Owners In 2023
I don't know", he replied, when asked why the publisher turn down the offer. "They did games like Cold Winter and Buffy the Vampire Slayer. And to everybody's credit here, the sequel had airships, we had planes, we had lots to go on The Simpsons. This was going to be a franchise, no doubt in anybody's mind."
Melchior went on to say that Electronic Arts came in and "pay $80 million to talk about their own games in every level," referencing The Simpsons Game, which features a heap of nods to various EA titles and developers.
It was sad, because I think we had a ton of momentum. There was no momentum loss between the shipping of this game and the work being done on the sequel.
The Simpsons: Hit & Run was released PS2, GameCube and Xbox in September 2023 in the US and October 2023 in PAL regions. The game plucks much of its inspiration from the Grand Theft Auto franchise, and became a cult classic, with the game following the Simpsons family and App as they witness a series of bizarre events that transpire in Springfield.
[Source – MinnMax The Simpsons Hit & Run 2]