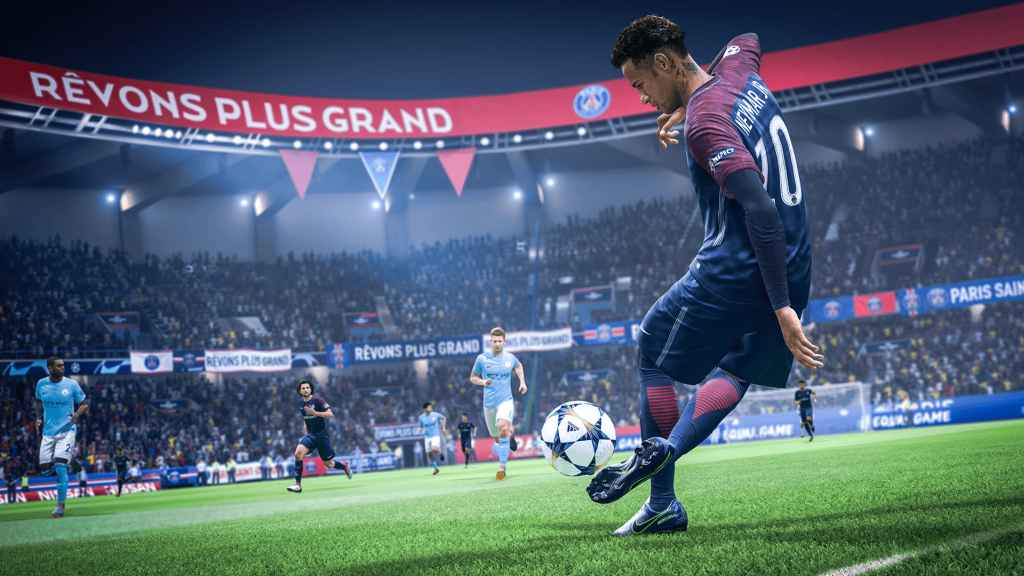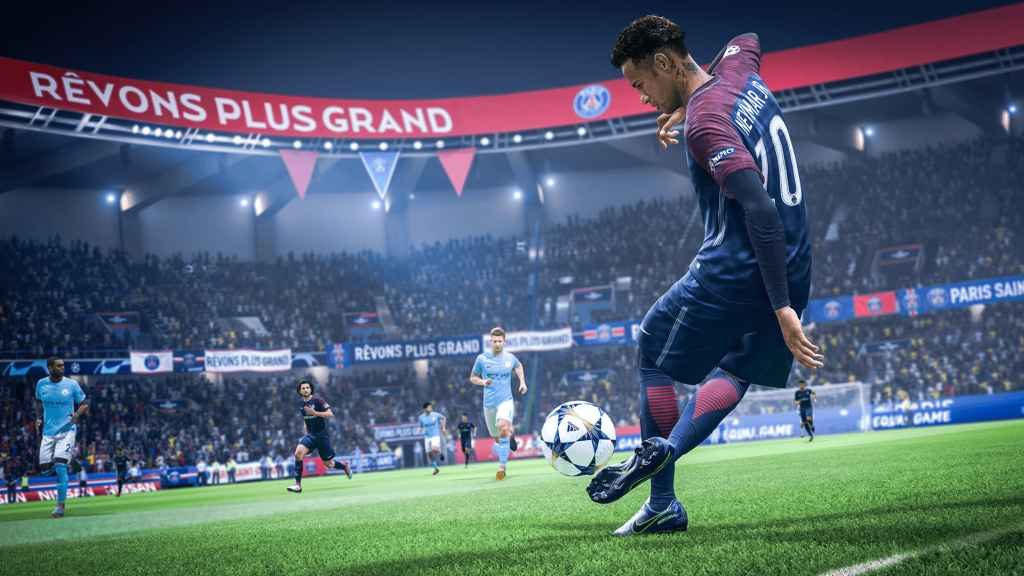 FIFA Ultimate Team returns with FIFA 20 which is released next week (27th September)
Ultimate Team modes make up over a quarter of EA's total revenue in 2019 (28%)
FIFA's Ultimate Team accounts for more revenue than sales of the game itself (14%)
EAs 'Live Service' accounted for almost half of all revenue in 2019 (45%)
EA's use loot boxes becoming more infamous with each passing year
FIFA 20 is Upon Us
The release date of EA Sports' annual FIFA edition (FIFA 20) is upon us once again. Players will be able to get their hands on the game next week – September 27th to be precise or the 24th if you have pre-ordered. Undoubtedly, FIFA Ultimate Team remains more popular than ever, at least if you judge the popularity of the game mode by how much money it makes – which is substantial.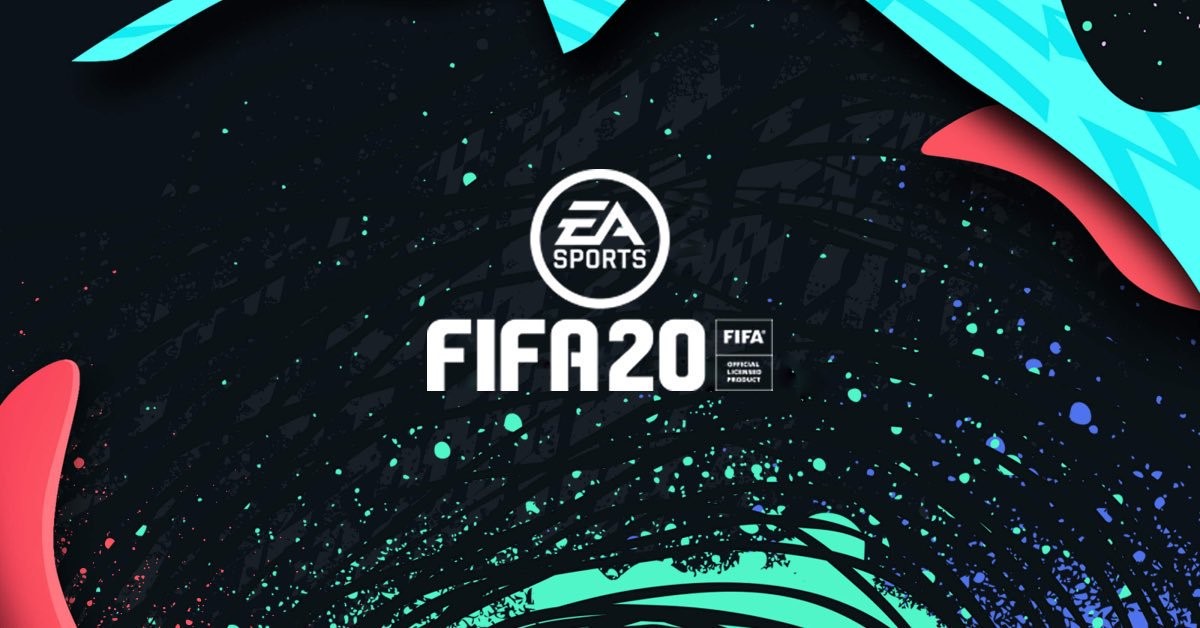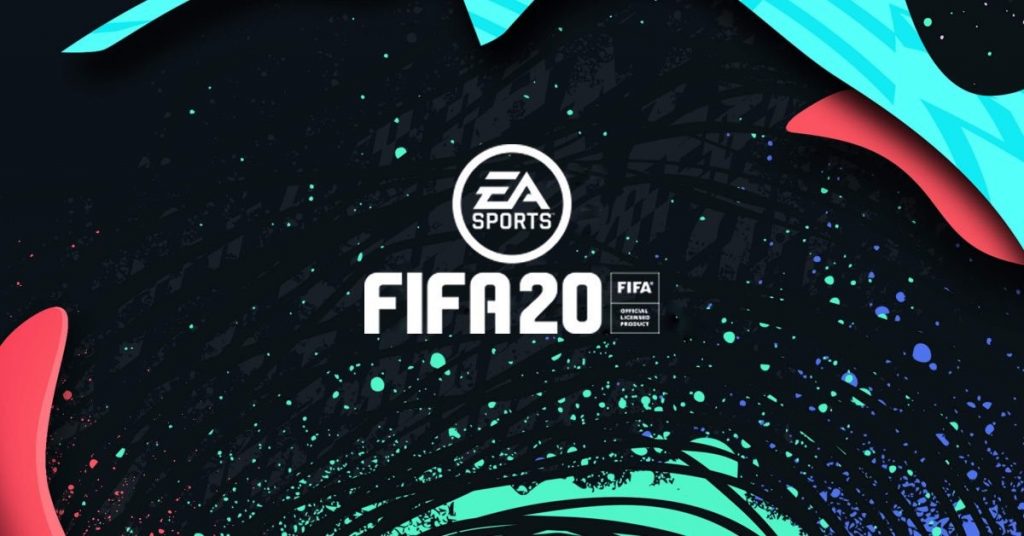 FIFA Ultimate Team was recently labelled by Forbes as "EA's bread and butter" which still has "significant growth for potential." Quite something for a game mode that already brings in more revenue for its creators than actual copies of the game sold. By this year or by the end of 2020 at the latest, it is expected that in-game microtransactions will generate more revenue for EA than the actual sale of their video games. This will also become commonplace for other game publishers too. If you revert back to 2009, would you have ever thought that the video game industry would evolve in such a fashion?
The revenue figures for Ultimate Team continue to increase year upon year, although EA have not revealed the exact revenues for FIFA's version of Ultimate Team specifically, they have stated that "a substantial portion' is down to the FIFA franchise. It is no wonder that EA are so keen on proving to the world that their loot boxes are in fact "surprise mechanics" and are actually "quite ethical."
Ultimate Team Loot Boxes
If you are in-tune with the FIFA scene you will know that there is an on-going debate as to whether FIFA loot boxes aka FIFA packs are a form of gambling or not. If you are up to date, here's a short run down. FIFA Ultimate Team revolves around creating your dream football team, whereby the more games you win the more in-game coins you receive which you can then use to buy packs – these packs contain players which you can then play with in your team. However, the better the player, the rarer the player thus, the more expensive the player.
Therefore, the more packs you are able to open, the greater the chance players have of receiving the star players. However, players are also able to buy FIFA points in order to open packs. Players can buy FIFA points using real money – unless you are extremely lucky this means that the more money you spend the greater your Ultimate Team will be – this is known as 'Pay-To-Win'. The purchasing of FIFA points is what brings EA their massive revenues from the FIFA franchise. Players love opening FIFA packs and they are willing to spend real money to do so.
EA have come under a fair amount of criticism for their loot boxes from players as well as government watchdogs, whilst there are a number of seemingly legitimate claims stating that EAs loot boxes are akin to gambling. Last year, EA were forced to disclose to players the pack odds i.e. the chances of getting a rare player compared to a common player in a pack. EA also found themselves in a criminal investigation in Belgium which was resolved by EA agreeing to remove loot boxes from all FIFA copies sold in Belgium.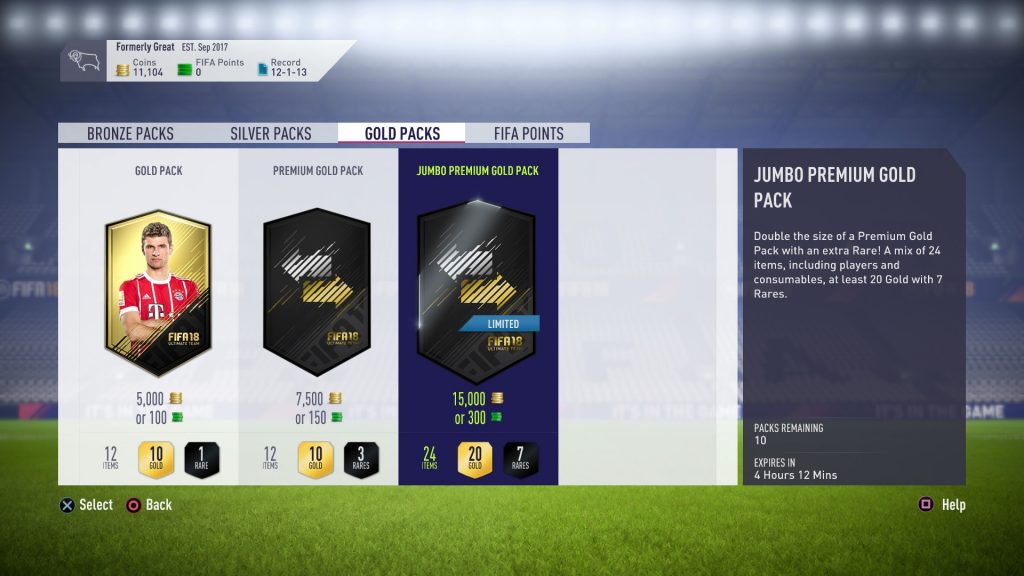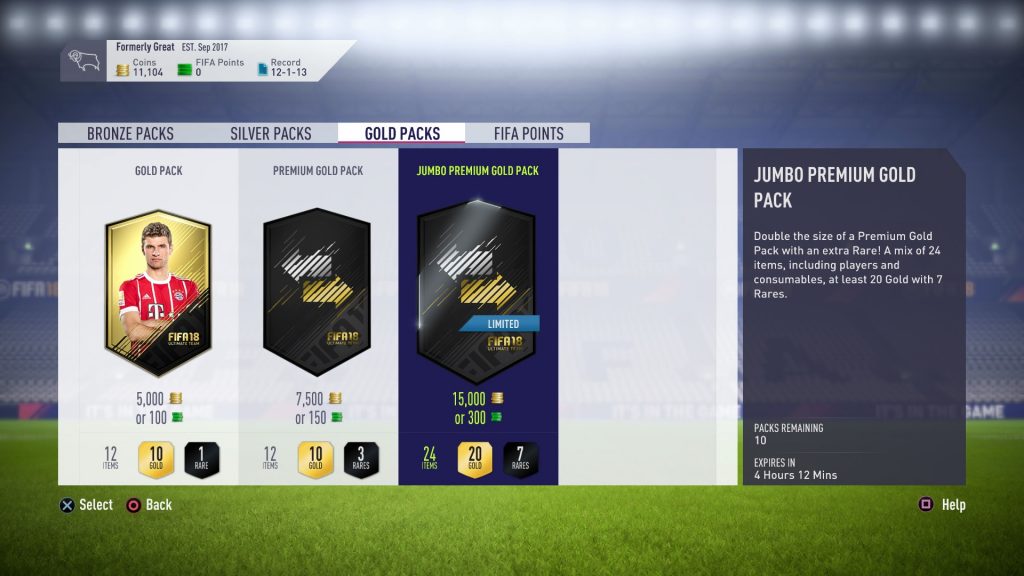 Industry Wide Dishonesty?
Last week, UK government MPs labelled loot boxes as gambling and accused the game industry of dishonesty in regard to their stances on loot boxes. In one infamous incident which occurred earlier this year, Kerry Hopkins, EA's VP of Legal and Governmental Affairs insisted that the companies randomised purchases aren't loot boxes at all but are instead "surprise mechanics." In an oral evidence session with the UK Parliament's Digital, Culture, Media and Sport Committee (DCMS) Hopkins compared the mechanics to surprise toys such as those found in Kinder Eggs.
Despite Hopkins' statement, earlier this week the DCMS recommended that loot boxes should be regulated under the UK Gambling Act and that these items should not be sold to children. FIFA currently has an age rating of 3+. The DCMS also commented on the "demonstrated lack of honesty and transparency" of some game industry representatives.
The DCMS report into loot boxes and the game industry concluded as follows: "Loot boxes that can be bought with real-world money and do not reveal their contents in advance to be games of chance played for money's worth." This ensures that loot boxes are soon set to be placed under the umbrella of the gambling act which would require them to be regulated as gambling.
The gambling regulator in the UK is the UK Gambling Commission (UKGC). The UKGC regulates all gambling operators in the UK from online casinos to high street bookies. This industry has extremely strict regulations and Abigail Bridge from the UK operating slot site LabSlots agrees that it is time for certain sections of the gaming industry to be regulated due to its potential harmful effects, she states:
"The iGaming industry in the UK is subjected to a wide range of strict rules and regulations, but the same scrutiny is not being applied to the video game industry despite evidence that it can have the same harmful and addictive effect.
"The fact that children are succumbing to these effects is as frightening as it is morally wrong."
FIFA Ultimate Team Addiction
Unsurprisingly then, there are various cases of adults and young men with video game addictions. In one case, former UK snooker World Champion Neil Robertson spoke about his video game addiction. In an exclusive interview with GameQuitters, a site dedicated to helping people with a variety of addictions, most prominently video game addictions, Robertson stated:
"One of the video games I played a lot was FIFA. I was addicted like hell to FIFA. You can open up packs in order to get different cards for your club and depending on how lucky you are you can get really good players."
In the same interview, Robertson also states his belief that gambling companies are exploiting gambling edges; concluding that this is highly problematic to all video gamers.
"It has come to the point where these gaming companies are making a living off of gambling edges," Neil stated.
"You can buy these packs online and for £20 you can buy a certain amount of packs and then you open them. Opening the player packs becomes an addiction, you're so eager to get a rare player so you can give your brain that adrenaline rush that it is asking for."
FIFA 20's Ultimate Team mode is set to introduce further ways in which to keep players playing the game for longer. Whether or not EA's thinking consists of: 'the greater amount of time a player spends playing our game, the more likely they are to buy FIFA points' remains to be seen. However, FIFA 20 will see players rewarded for completing a certain number of tasks per month known as "Season Objectives."


Season Objectives are a form of gamification; gamification uses behavioural psychology techniques in order to both entertain players and keep them playing. However, in the past, gamification has been credited as a tool in which to 'hook' players into continuously playing video games.
FIFA 20
FIFA 20 will sell immensely well. FIFA esports as well as the huge number of FIFA streamers and YouTubers have ensured that the FIFA community grows substantially with each passing year. At the same time, there can be no doubt that the vast majority of FIFA players love playing the game and treat the annual FIFA release day as a mini-Xmas. But a growing number of players, as well as regulators and governments feel that EA and other games companies are treading thin water in regard to exploiting their fan bases.
Will next year's instalment of FIFA – FIFA 21 – have an age rating of 18+? Will certain aspects, most notably loot boxes, be banned in FIFA 21? Only the future can tell. For now, FIFA 20 at least, will have its usual age rating of 3+ whilst loot boxes and FIFA points will be as available as ever to those outside of Belgium. What happens to the FIFA loot box scene though will surely set a precedent and will dictate the shape of the whole gaming industry for years to come. Let's hope everyone is satisfied by the outcome.