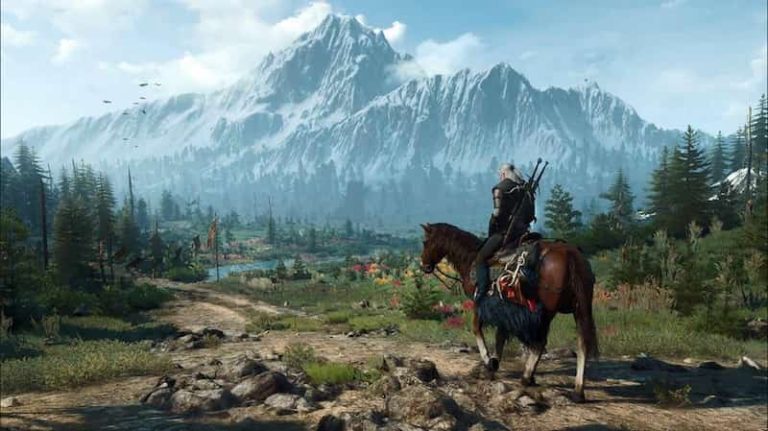 CD Project RED has gone live with The Witcher 3 Wild Hunt update 4.04 patch notes, with this latest update for the fantasy-RPG fixing numerous issues including a crash on PS5 plus the addition of a HDR calibration option. Check out the latest The Witcher 3 patch notes below.
Related Content – Sony PS5 Complete Guide – Everything Explained About PlayStation 5 For New Owners In 2023
---
CONSOLE-SPECIFIC
Fixed an issue where certain hairstyles from the "Beard and Hairstyle Set" DLC would clip through the Nilfgaardian helmet on previous-gen consoles.
Fixed an issue with flickering textures that occurred during Gwent matches on next-gen consoles.
A Towerful of Mice – Fixed an issue on previous-gen consoles where the conversation with Keira would sometimes not trigger after the fight with the pesta.
Cabaret – Fixed some visual issues with Dandelion's model before and during the staged fight on previous-gen consoles.
The Last Wish and Wandering in the Dark – Fixed an issue where the game could crash on PlayStation 5 during these quests.
Improved stability during or after loading a save file after playing in Ray Tracing mode for prolonged periods of time.
Fixed an issue where the Cross Progression setting does not update the interface of the Cloud Saves status correctly on Xbox Series X.
VISUAL – PC and Next-Gen Exclusive
Fixed an issue where fog could look as if it were 2D in some places.
Fixed an issue where the sky's reflection on the water with Ray Tracing enabled was partially missing at specific locations in White Orchard, Velen and Toussaint.
Grass collision now works properly.
Added an HDR calibration option.
Fixed an issue where the mountains in Kaer Morhen could disappear when changing the camera angle while Geralt is under water.
Get Junior – Removed an unnecessary body of water from Oxenfurt sewers.
Fixed an issue where the loading screen would stutter while having Ray Tracing enabled.
QUESTS & GAMEPLAY
Added an option to switch potions and apply oils from the radial menu.
Fixed an issue where Geralt's health rapidly depleted when diving.
The Final Trial – Fixed an issue where leaving the area and coming back could cause Lambert to stand in the water instead of sitting in the boat, blocking progress.
MISCELLANEOUS
Addressed some issues with loading saves when using the Cross Progression feature on multiple machines with the same GOG account.
[Source – The Witcher 3 Patch Notes via CDPR]