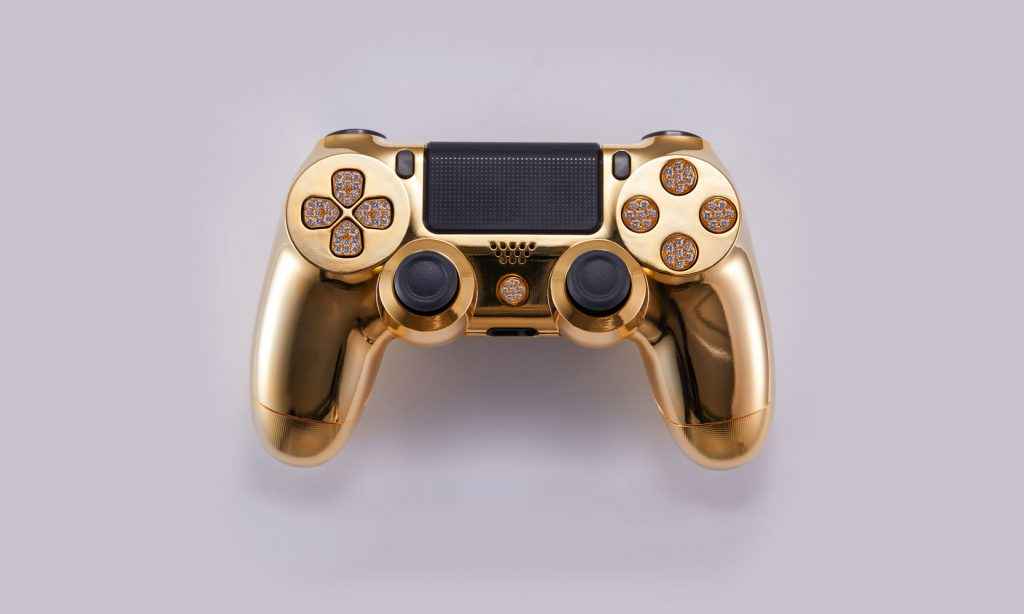 PS4 controllers come in all different colors, but none are as a snazzy as this custom-made gold DualShock 4. This new handcrafted controller is coated in real gold and the buttons are embedded with real diamonds!
Called the Lux DualShock 4, there are two version available, a classic and deluxe version, with the latter costing an eye-watering $13,995. The classic version is available at a more modest price of $8,495.
According to the BRIKK website, where the Lux DualShock 4 is currently up for sale, the "classic version includes a PlayStation button made from solid 18K gold and features seven perfect diamonds of F/G color and clarity, totaling 0.25 carats."
The deluxe version feature nine solid 18K gold buttons. The PlayStation button, the four directional buttons and the triangle, circle, X and square buttons. These buttons are studded with genuine conflict free diamonds of F/G color and clarity totaling 2.2 carats, making any controller resplendent.
What a collector's item, eh?
If you're on the look out for a PS4 controller that's a little more affordable, albeit not as good looking, the new SCUF Vantage has just launched. This DualShock 4 is aimed at competitive players and will set you back $200.