Hot on the heels of yesterday's announcement of not one, not two, but three special edition versions of the game, it seems PS4 owners are in for an additional treat when they buy Red Dead Redemption 2 in a few months' time, following news of timed, PlayStation-exclusive content.
The exact nature of this content is as yet unknown - the North American PS Store page that broke the news simply stated "PlayStation® Exclusive: Play select content first on PlayStation®4. Details to follow". So, at this stage, it could be anything from basic cosmetic items to large, multi-layered side-quests. Your guess is as good as ours.
Red Dead Redemption 2: Another blow for Microsoft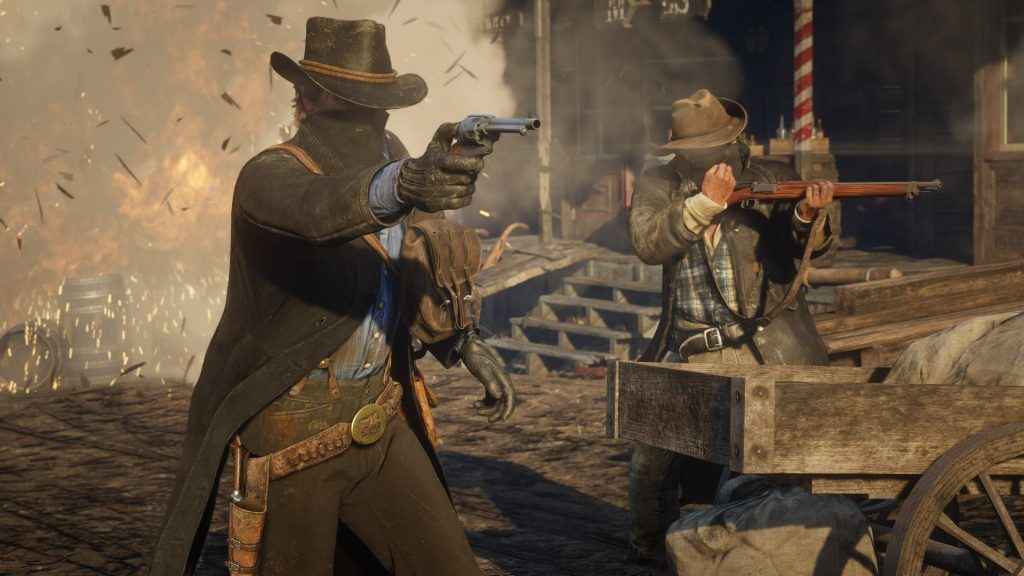 Although it's undoubtedly frustrating for Xbox One owners who, if Destiny and Destiny 2 are anything to go by, may have to wait months if not years before they can access the same content on their chosen system, securing any kind of exclusivity deal with a game as hotly anticipated as Red Dead Redemption 2 is yet another feather in Sony's increasingly extravagant cap.
Red Dead Redemption 2 launches on 26th October for PS4 and Xbox One. Not long to wait at all, barring any last-minute delays… you never know, Rockstar might need a few extra weeks to put the finishing touches on the game's inevitable multiplayer content or perhaps even its rumoured Battle Royale mode.