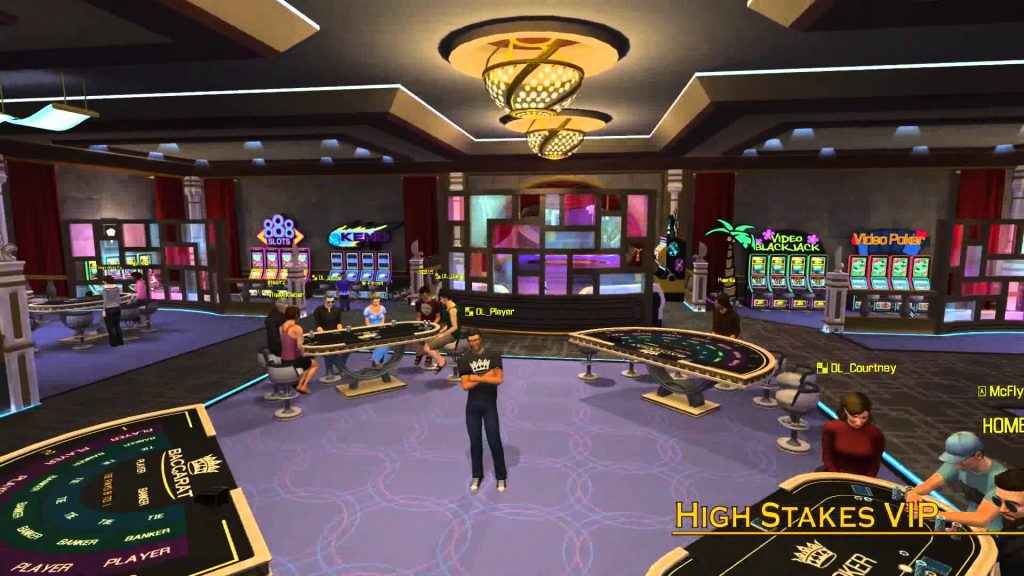 Love Sony PlayStation? Love casino games? Want to enjoy both at the same time? It turns out you can, thanks to a range of great casino-themed games for PS4.
One of the reasons for the popularity of the PS4 console is that it acts as a gateway to a world of entertainment. As all PlayStation owners know, you can find virtually any type of theme among the vast catalog of PS4 games.
Likewise, online casinos have become extremely popular thanks to the sheer variety of games on offer. Go to any online casino and you'll find countless slots, card games, table games, and live games, as well as access to partnering bingo and sports betting sites. The options are endless. Click here for your first try.
PlayStation game manufacturers have long understood the attraction of casino-themed games. Following is our list of the four best casino games for PS4.
The Four Kings Casino and Slots
Four Kings takes the crown for the best casino and slots-themed game on PS4, if you'll pardon the pun. Released by Digital Leisure Inc. in 2015, this game is a social MMO that immerses the player in an incredibly realistic casino experience. At the start, you'll need to create a personalized 3D avatar that represents you at this virtual casino. As you gain more experience, you'll have the chance to further customize your appearance.
The Four Kings Casino and Slots aims to simulate a real-life Vegas casino, with all sorts of popular casino games. Options include Texas Hold'em poker, blackjack, roulette, bingo, instant keno, slots, and other games commonly found in physical and online casinos. Like a real casino, you can play at your own pace, stop to socialize with other players, and find your way into the VIP rooms where the high rollers gamble for high stakes.
High Roller Casino
The original version of High Roller Casino was an extremely popular casino-themed pinball game developed by Stern Pinball Arcade in 2001. The latest version, released by Stern in 2017, rivals Four Kings as an all-round PS4 casino game that simulates the glitz and glamor of a real Vegas casino.
This game's strength is its graphics and audio effects, which closely mimic the sights and sounds of famous Vegas casinos like The Venetian and Bellagio. Games include blackjack, poker, hi-lo, and craps – providing a bit of differentiation from rival PS4 Game Four Kings. There's also a roulette wheel and slot machine.
Pure Hold'Em
The year 2015 was a good one for casino-themed PlayStation games, including the launch of VooFoo Studios' Pure Hold'Em. This game is one of a series of games in VooFoo's Pure catalog, including Pure Pool and Pure Snooker. It is the first dedicated Texas Hold'em poker game to make it to PS4, and it does a great job of simulating a real casino poker experience.
Manufacturers VooFoo thought of virtually everything with this game. Players can use the DualShock4 touchpad to view their cards, look at opponents, and attempt to read what other players are thinking. In that respect, this game is way more sophisticated than just your standard online casino poker game.
Prominence Poker
This isn't so much a casino-themed game as a casino-game-themed game, but it deserves a mention. Prominence Poker introduces players to an underground world where poker rules the day. The aim of the game is to hustle your way into underground poker rooms and win enough games to earn a showdown with The Mayor, the town's mysterious leader. Prominence Poker is a unique but interesting combination between mafia-themed games and casino-themed games.